No Thanksgiving dinner is complete without dessert.  This year, we cooked up three beauties.  The pumpkin pie and pumpkin cheesecake were made with fresh pumpkin that we prepared ourselves (no cans here, folks!).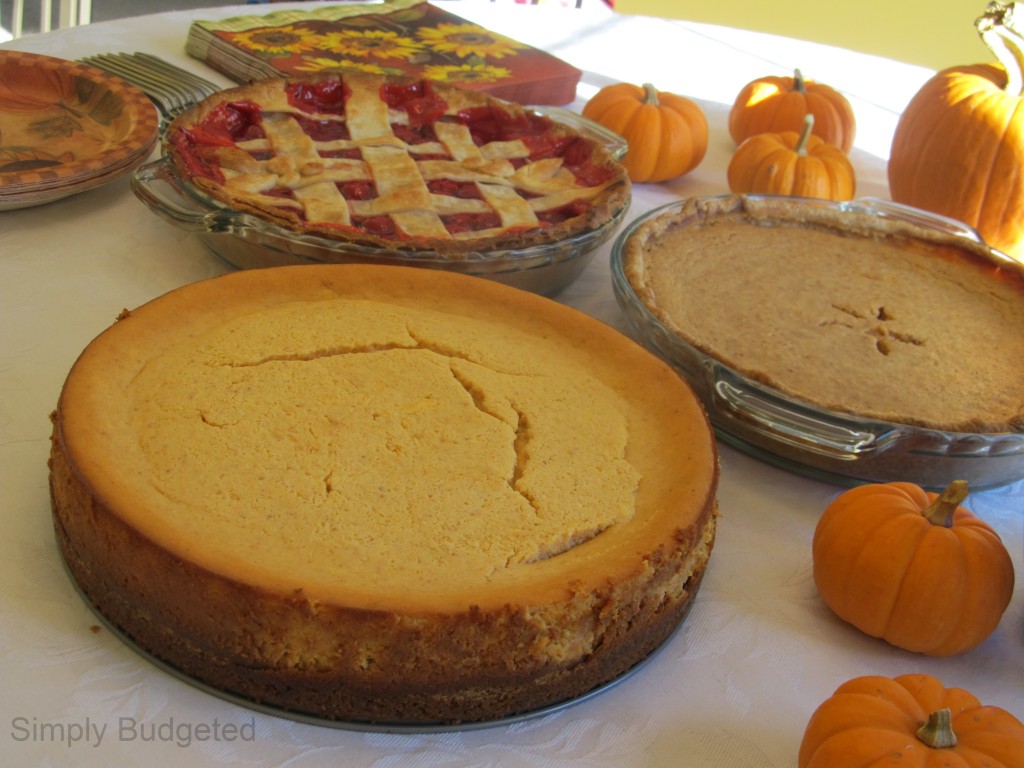 The cherry pie was a little too simple.  Store bought pie crust with canned cherry pie filling.  I had to do something to dress it up a bit.  After putting the lattice on, I cut out a few leaf shapes with the remaining pie dough and balled up a few pieces and smashed them flat to make a pretty little decoration.  It looked (and felt) just a little more homemade for the big day.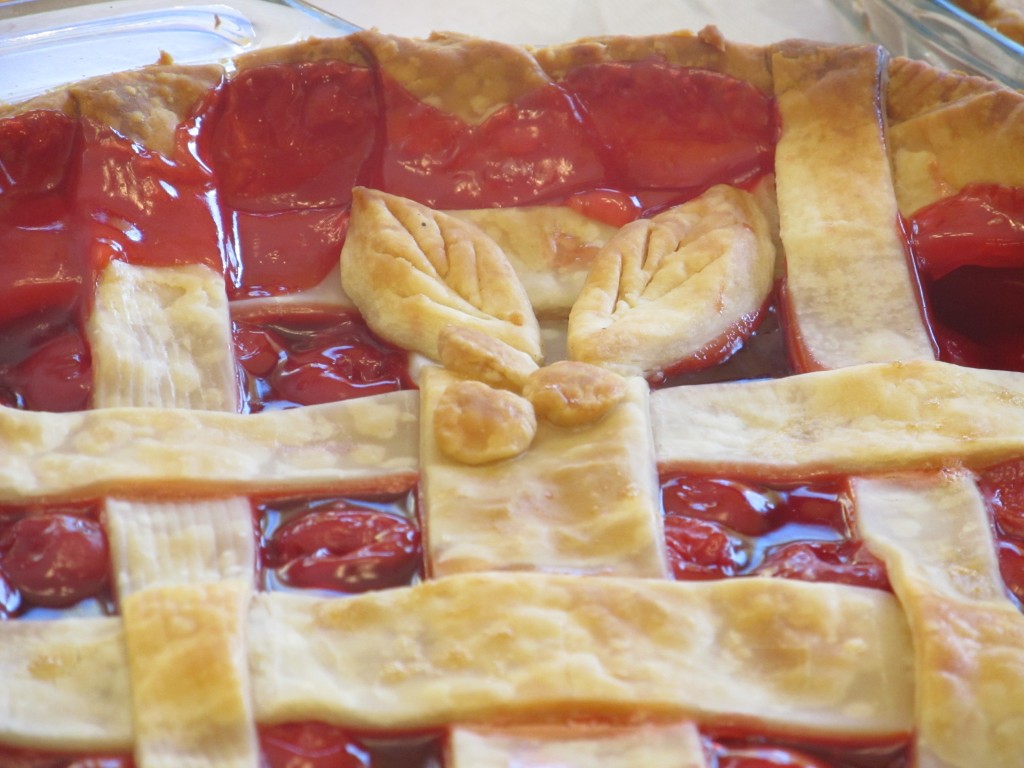 All of the desserts were tasty and a perfect ending to a great meal.
Leave us a comment about your favorite desserts for Thanksgiving and let us know where your Wordless Wednesday is so that we can come say hi!