We are excited to bring a guest post to you today from  Vicky Oliver!
Adapted from The Millionaire's Handbook: How to Look and Act Like a Millionaire Even If You're Not (Skyhorse, November 2011)
Last week I went to a festive holiday party in New York City. The hostess, sporting a red silk headband with antlers on each side and a red and white cotton candy cane in the middle, showed off her decorated Christmas tree with pride. The piece de resistance, as far as she was concerned, was her collection of former Presidents of the United States tree ornaments. There was a George Bush ornament, featuring a picture of W.'s face, looking calm and wrinkle-free, which hung right next to a Bill Clinton tree ornament.
Bill looked perennially jovial.
Her tree was politically correct, but what about political tree ornaments as gifts in general? After much contemplation I decided they are probably suitable for policy wonks with excellent senses of humor, but you'd better know for a fact whether your friend is a Republican or a Democrat. It would also be helpful to know if the spouse shared the affiliation to avoid any unintended offense. Lastly it would also help if you happened to share your friend's political opinion because the money for these ornaments benefits the candidates.
Suffice it to say that I didn't meet any of these criteria, but out of curiosity I decided to research political tree ornaments on line anyway. They all cost approximately $12.50 whether you're a Republican, a Democrat, or Undecided, and can be found on cafepress.com websites. Just hit google.com and type in ______ (the candidate of your choice)/tree ornaments.
Meanwhile the bottle of Bollinger I brought as a hostess gift, and which retailed for $50, barely received an offhanded "Thank You." As gifts go, champagne may just be too generic to be considered special anymore.
What other presents can one bring to parties that aren't generic yet won't break the bank? Here are eight ideas, and all of them can still be purchased before Christmas!
1. Gift baskets regifted—with the personality of the recipients in mind. Have you ever received a gift basket where you liked all of the contents? Probably not. Chances are if you savored the cheese, the chocolate disappointed you. Or perhaps you enjoyed the flavored coffees but hated the sweet wine. Instead of worrying about whether you like all of the items, save money and angst by considering who among your friends would enjoy what—and give only the items each person will find appealing. You can even buy a gift basket for yourself, "repurpose" the basket for a home decorating project, and rewrap the individual items to give to hostesses at all holiday parties. For inspiration, check out: http://www.winecountrygiftbaskets.com/gift_basket_list.asp/SKW/DISCOUNT/.
Then recite the frugalista mantra: "Divide and conquer."
2. I.O.U.s. These ingenious notes can save you a small fortune or even a large one. Instead of running around like a chicken with her head cut off to find "last minute" gifts for all of your friends, take a half an afternoon to design a pretty I.O.U. certificate on your computer for "one free home cooked meal." Then fill in the person's name, print out the document, wrap it with a ribbon (that came straight from another gift), and you're done! It costs almost as little to feed four people as one, and you've given a present that will reward you many times over as the friends you feast can't help but feel compelled (in a good way) to return the favor.
3. Lend out your MIS guy for a day. With the onslaught of social media, many in the over-30 crowd find they need all sorts of assistance with their computers. You may not be able to explain to your mother how to synch up her Facebook, LinkedIn, and Twitter accounts, but fortunately your MIS guy can. Offer his services to all of your older relatives for a day and agree to pay his hourly rate in advance. He'll no doubt appreciate all of the new business, and even better, your precious time will be spared.
For extra frugalista credit: Try bargaining down his rate (for every extra client you bring him, he agrees to knock off 10%).
4. Name a star. It's a symbolic gesture that has little to do with science but much to do with love and affection. And it can add a real bright spot in your relationship. Name a star after a girlfriend, boyfriend, or even "just a friend" for under $15. Every time that person stares up at the constellations he or she will be sure to think of you fondly. Go stargazing for less at: http://www.starnamer.net/?gclid=CJrEz-2Bkq0CFUOo4AodBFaLmQ
5. Dial up the thoughtfulness factor. When you give a gift certificate to a class you show the recipient that you understand her passion and respect her for it. A three-hour "writing boot camp" for a newbie novelist or a four-hour pastry course for a budding chef are presents that are a snap to research, buy, and send online. Prices will vary from program to program, but if you want to keep costs down, sometimes you can even give money towards a class in the denomination of your choice. It's never too late to learn—or to buy a last-minute gift!
6. Anything initialed.  Dale Carnegie once said that people love nothing more than the sound of their own names. Why not share the love with small gifts that carry people's initials? You can purchase a set of beautiful note cards for a friend monogrammed with an initial cap letter for under $10 at most stationery stores. She'll think of you fondly every time she pens a Thank You note for all the other gifts she receives over the holidays.
7. Parsley, dill, cilantro and sweet basil. Still think of "Chia" as a name associated with cute clay "pets" that grow into decorative planters? It's time to add some spice to your imagination. For today, along with offering adorable decorative items, Chia features a very serious herb garden that grows in old-fashioned clay pots. Consider: how often can you give a gift that will make someone feel like both a talented gardener and a chef? And for just $16.99? http://www.drugstore.com/chia-herb-garden-gourmet-fresh-herbs/qxp172421
8. Something from your closet. I was at breakfast with a friend who said that before he went out to buy anything for his nieces, he liked to see what he already owned that they might appreciate. This really resonated with me, and in fact, the advice to "shop your own closet" first is in my book too. My friend's comment reminded me that one of the best gifts I ever received was from a man whose wife had recently passed away (and who had been a very dear friend of mine). The man simply presented me with a scarf of his former wife's with the words, "Christine always liked you so much… I know she'd be happy if I passed this on to you." Every time I wear the scarf I think of Christine, and that gift cost her former husband absolutely nothing!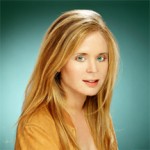 Vicky Oliver is the author of The Millionaire's Handbook: How to Look and Act Like a Millionaire Even If You're Not (Skyhorse, November 2011) plus four bestselling books on career development. She can be reached at [email protected] or at [email protected]