Friday Favorites is another almost weekly feature here at Simply Budgeted. The whole point of this feature is to share some of our favorite finds. Anything is game. Food. Cleaning supplies. Kid stuff. Garden favorites. Recipes. Anything that I really like and want to randomly post about.
Reminder/Disclaimer/Whatever: Everything in Friday Favorites is something that we use and bought on our own.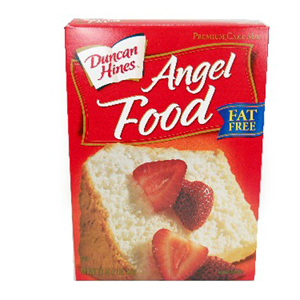 Description …
Ingredients
Sugar, Enriched Bleached Wheat Flour [Flour, Niacin (A B Vitamin), Iron, Thiamine Mononitrate (Vitamin B1), Riboflavin (Vitamin B2), Folic Acid], Wheat Starch, Egg Whites, Leavening (Monocalcium Phosphate, Baking Soda, Cream of Tartar), and Corn Starch. Contains 2 Percent or less of: Natural and Artificial Flavors and Sodium Lauryl Sulfate.
My Thoughts …
I first listed this as a Friday Favorite last year. I still love it. I knew we had strawberries at the house and Brian had mentioned making a dessert but I knew he had a busy day and that didn't happen. On my quick dash through Walmart, I decided grab something to make with the strawberries. The already made angel food cakes were $4/cake. This cake mix was about $2.50. All that you add to this cake mix is WATER. That is it. If you haven't tried this cake mix yet, you must. It seriously is one of the best cheats out there plus you save money just mixing and baking this on your own!
Here is my proof …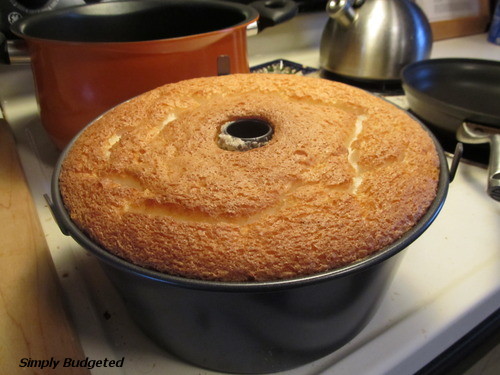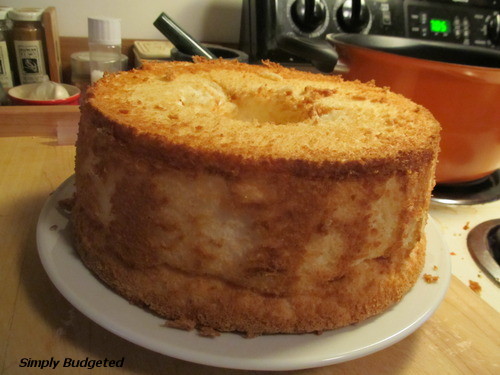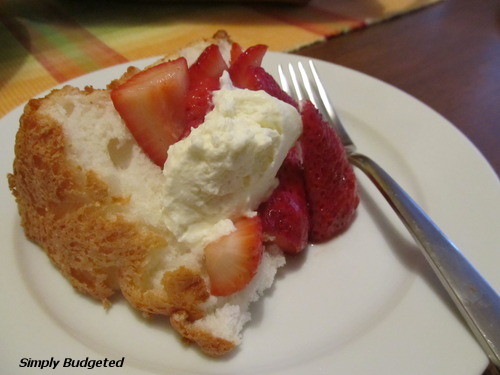 Do you love to bake with cake mixes? What is your favorite? Leave me a comment and let me know!