We recently had the opportunity to review two of Wee Believer's Floor Puzzles, the 2-in-1 Easter Floor Puzzle and the 2-in-1 Noah's Ark Floor Puzzle.
Details …
This 54-piece jumbo 2-in-1 floor puzzle features a joyful Easter Resurrection illustration on one side and a serene Wee Believers animal friends scene on the other.  With an impressive finish size of 3 x 2 feet, this puzzle makes a precious family or classroom activity.
Our Thoughts …
Grace went to town on this puzzle. We had to remind her to share the puzzle solving process with the other kids. Here is what they ended up with.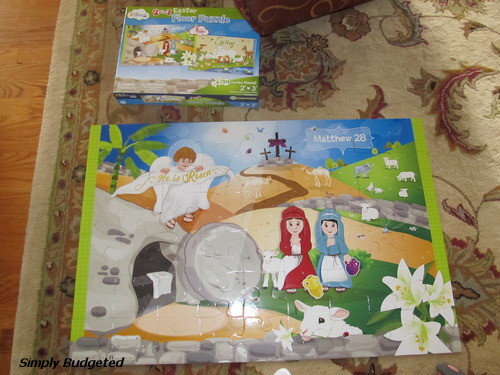 Oh the side says, "Spring!" Grace is working on reading and that is a word she knows so she was excited to read the puzzle to everyone else!
Details …
This 48-piece round 2-in-1 floor puzzle features Noah with an uplifting Wee Believers® animal march illustration on one side, and an enchanting undersea wonderland on the back, making a fun-filled family or classroom activity.
Our Thoughts …
I love that this puzzle is round. It really challenged the kids since it was a round puzzle. Brian was helping the kids with this puzzle and you can see them sorting the edges.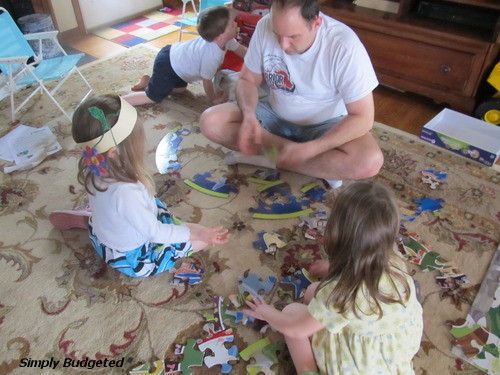 In progress …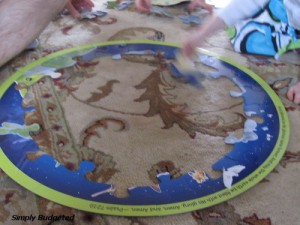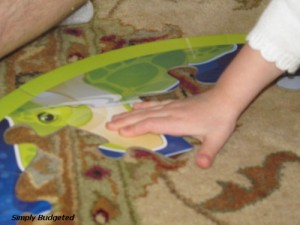 I some how missed the final version of this puzzle but here it is. This side is labeled the back but I love the verse on it so it is my favorite side of this puzzle!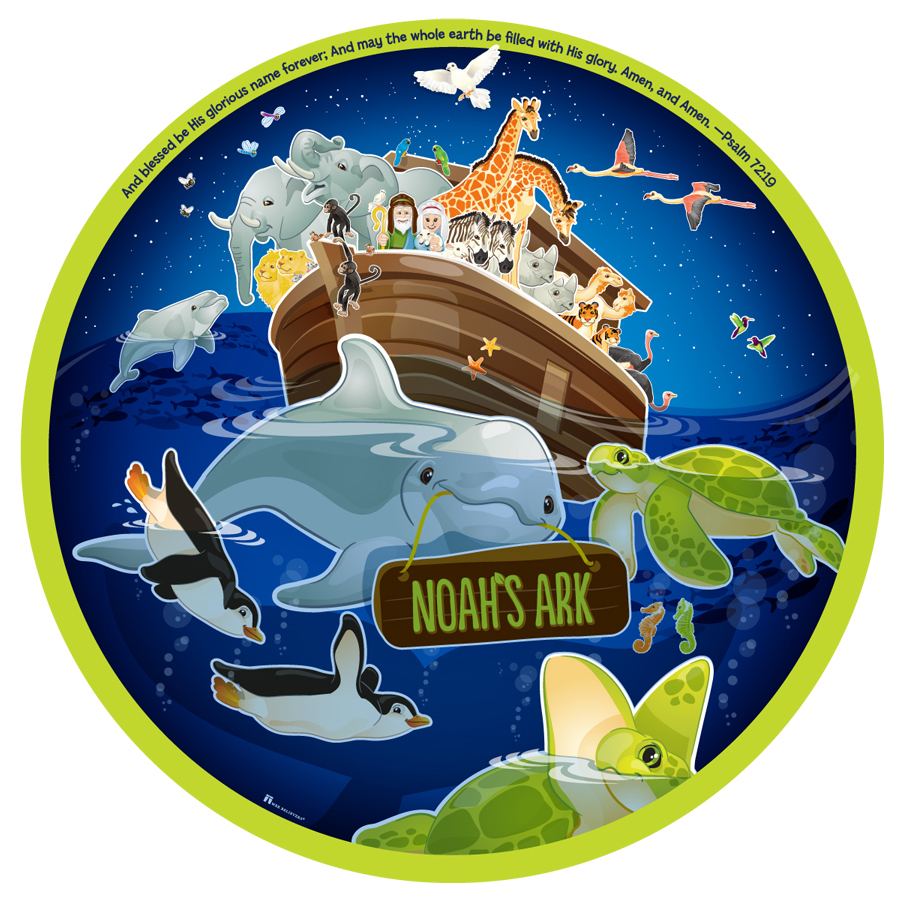 Brian managed to "flip" both of the puzzles like they were pizza pies without them breaking so the kids could see the other side. The problem was that after he did that, they kept wanting him to just flip them so they could see both sides over and over and over again!
We are excited to learn about Wee Believers and love their slogan of "Toys … where Faith meets Fun!"
Are floor puzzles a hit at your house too? Leave us a comment and let us know!