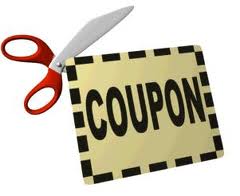 We have talked often about resources for finding online coupons such as Coupons.Answers.com. We know that finding that online coupon code can really make that online purchase worth the savings. Maybe the coupon is for free shipping or 20% off your order … at any rate, it is worth the extra few minutes it takes to look to see if you can find a coupon code to put in that box at checkout!
Even though we talk about coupons for online items like toys and clothes, many consumer still think of coupons are only for groceries only. They aren't! We need to retrain our brains to remember to search for coupons for all of the aspects of our online buying. Maybe your under eye coverup ran out like mine did last week. Would you remember to search for Sephora Coupons to get the extra savings at checkout? With the extra savings, you might be able to add the blush or eye shadow to shopping cart that you wanted but knew they were above your fun budget for the month.
With Mother's Day, Graduations, and Father's Day all coming up before we know it. It is a great time to remember to look for and use those coupon codes when shopping. All of those savings can add up and let you get a little nicer gift or keep some of the planned gift money in your budget. If you keep that money in your budget, you can use it towards a treat for you or your family or maybe even add it to a payment you are making to pay off a debt.
Where do you look for coupon codes? Leave us a comment and let us know!