Some may call it mommy-brain but I just call it a state of mind these days. You know … you walk into a room and wonder why the heck you are there. You stand there and stare and turn around in a circle and then finally give up having no idea what you intended to do. If you are lucky, you remember about three steps out of the room and your race back in said room before you can forget again that you just wanted to brush your teeth.
This if for me … and you. It is OK to admit it!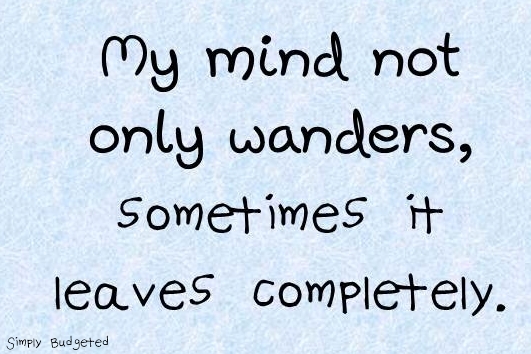 Feel free to leave a comment and let me know what room you have wandered in lately and your mind has left completely!