We are excited to share this Back to School Eguide for you to use as you get ready to go Back to School!
What brand will we be shopping for? Can you find this picture on one of the Back to School Eguide pages?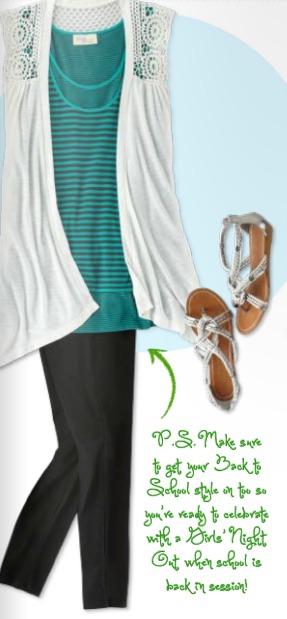 Need a better hint? Here ya go!

Have you started back to school shopping? We haven't to be honest. I have only one of four school supply lists. I love school supply shopping. Everything is on sale and I can stock up on crayons and markers and notebooks and Elmer's glue sticks. We did back to school shopping for the #BagItForward effort and that helped with my love of school supply shopping!
We haven't even shopped for back to school outfits yet. The kids get to pick out their back to school outfit each year. It is a big deal to go shopping at stores such as Sears and look through the racks to find that one special outfit they will wear the first day of school! It might be a silly tradition but it is one shopping trip they do really love and then they spend months remembering that outfit as their back to school out. I have never bought a mom back to school outfit though. I normally just grab something out of my closet since I wear dress clothes to work every day. I have made it a mission to wear more skirts and dresses lately so I am hoping to find a great skirt or dress to wear on back to school nights (we will have two this year!)
As for snacks and lunches, we buy items as we see them on sale. There are always Tyson's Chicken Nuggets in our freezer for quick dinner nights. I am still wonder how I will manage to pack four lunches two nights a week. I guess this is how I ease my way into that happening all of the time. Grace's one lunch last year stressed me out some nights because I just wanted to go crawl into bed and not mess with a lunch. I am sure I will figure out a routine though!
Watch for a post soon documenting how we used the Back to School Eguide this Back to School season!
NOTE: I am a member of the Collective Bias™ Social Fabric® Community.  This shop has been compensated as part of a social shopper insights study for Collective Bias™ but all opinions expressed our my own. #CBias #SocialFabric