Friday Favorites is another almost weekly feature here at Simply Budgeted. The whole point of this feature is to share some of our favorite finds. Anything is game. Food. Cleaning supplies. Kid stuff. Garden favorites. Recipes. Anything that I really like and want to randomly post about.
Reminder/Disclaimer/Whatever: Everything in Friday Favorites is something that we use and bought on our own.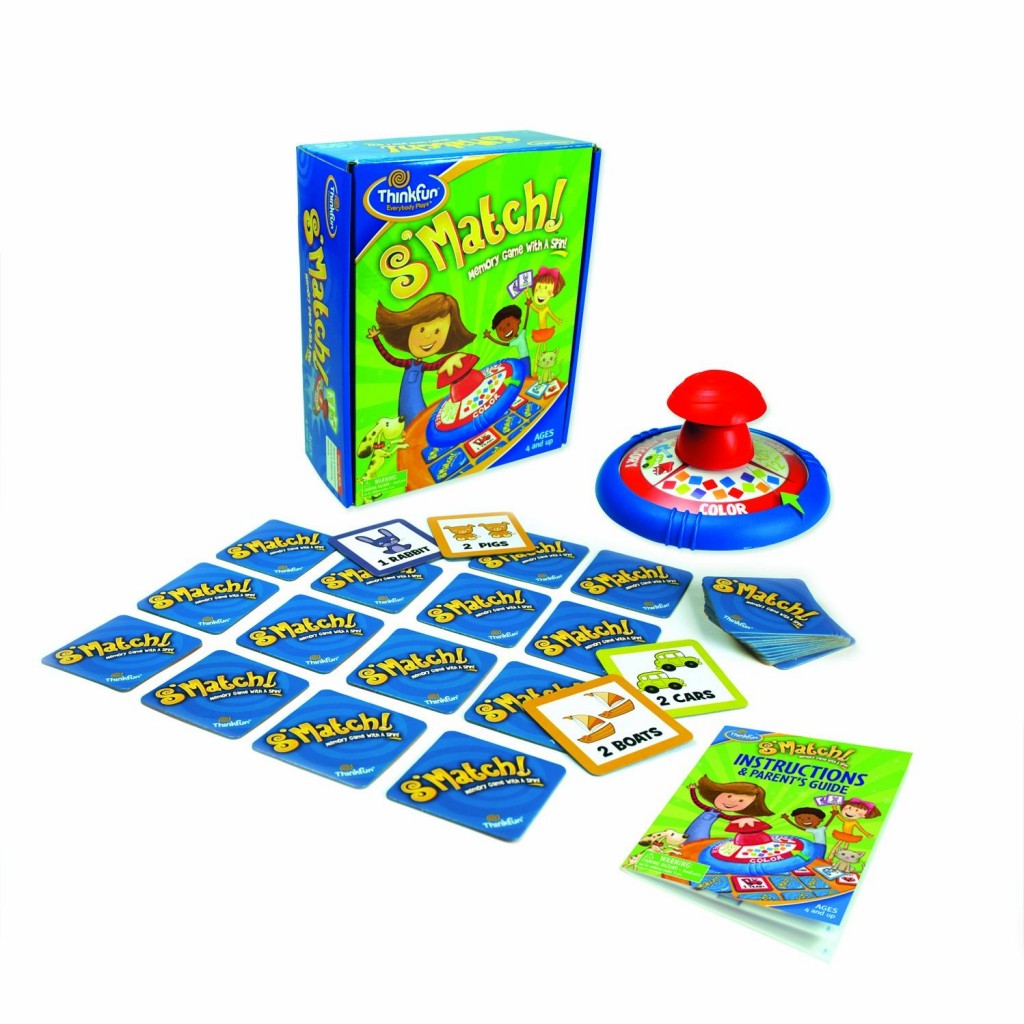 Details …
A new take on the classic memory game, S'Match challenges young players to find matching pairs by color, number or category. Only here, it's the S'Match Spinner that decides which way to match and every player gets a spin. Pictures and words allow pre-readers and early readers to play together and enjoy hours of memory-building fun.
Our Thoughts …
I thought our girls would really love this game as love memory. They often get frustrated (especially Sophie, who is only 4) if she doesn't get a match for awhile so I thought the matching twist on this game would be fun for them. They grasped onto how this game really fast. This was great news for me as that meant I could go work on everything else I had to do while they played! They love the spinner and the cards. I was concerned by how fast they finished the game. But they quickly set it up again and stated playing again on their own.
One note is that the game say ages 5-8. I would probably say it is for ages 4-6 as the prime ages for this game!
If your kids enjoy memory games, check out this fun game. I found the best price to buy this on Amazon so of course here it is …
What is your favorite game night game? Leave me a comment and let me know!