Today is Grace's 1st day of 1st Grade. You might remember she turned 5 on her 1st Day of Kindergarten last year. This year her birthday is the third day of school. It took some convincing on our part that she was actually allowed to start 1st grade even though she isn't 6 yet.
Here is our big 1st Grader …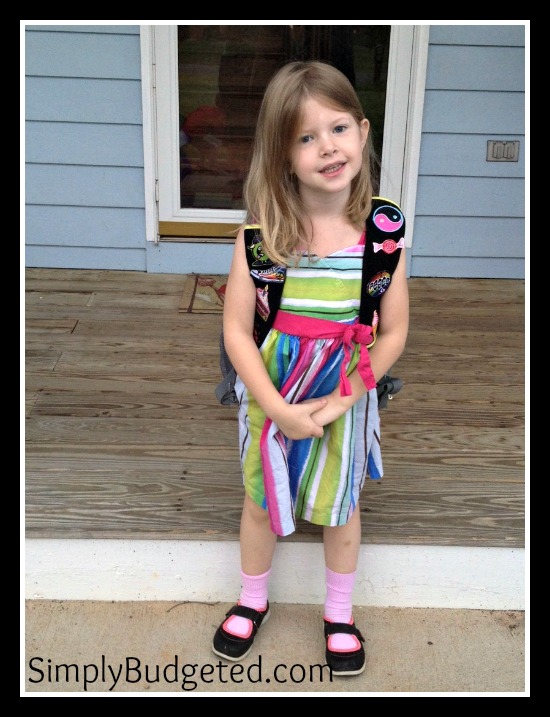 Grace with her little sister and little brother …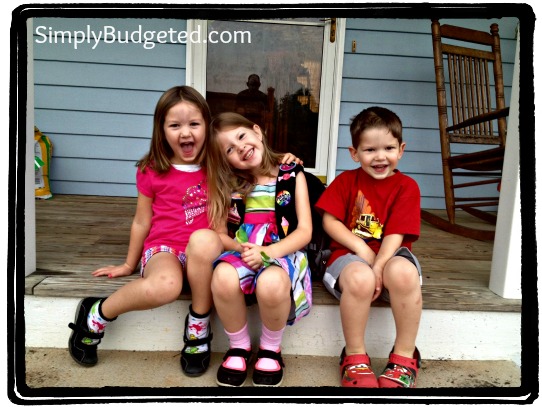 The bus is here …
Good luck on your 1st day of 1st Grade, Grace!