A dreamy mattress … that is a dream for us for sure. A dream so much that we are willing to blog for a chance to review a dreamy mattress!
Here is our bed … not bad, right?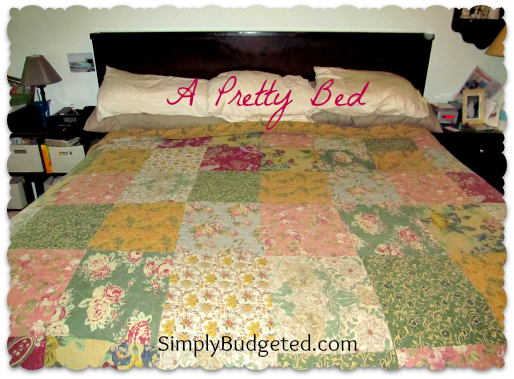 Look again …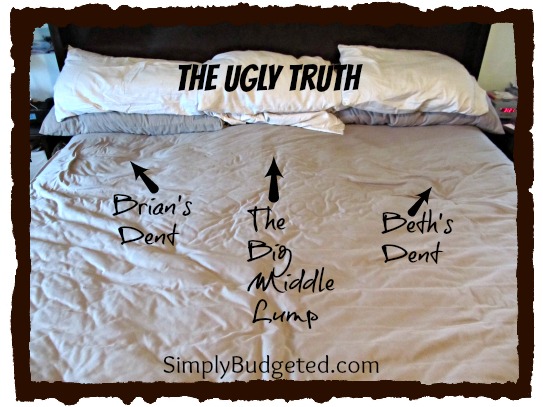 Yes, that is a Brian dent and a Beth dent with a big lump in the middle. If I sit on Brian's side of the bed, I just sink way down into the bed. If I try to snuggle up to Brian to watch TV, I am stuck on that big lump of nice unused mattress. Well it should be nice but it is so high up that I eventually give up and roll back over to my dent to go to sleep!
psst … I know these sheets are ugly! Brian picked them. I will admit they are soft and comfy! Plus they are better than the rust orange ones he bought at the same time! He washes the sheets. Pick your battles, ladies, pick your battles!
We loved this mattress when we bought it. I think we loved it because this was our first King size bed and that meant the dog wasn't pushing us off the bed all night! That was years and years ago though. This bed has seen its better day for sure and our love for it has definitely faded as its love for us has faded by giving us lumps and bumps to sleep on all night.
Maybe you only sleep on your bed but this is a quick look of what happens on our bed (it is completely G-rated!!!) While our bed is not a family bed at night … it sure is during the day!
All of that doesn't even start to explain that a new mattress would help Brian's back and knees that still hurt from his active duty Army days of carrying 200+ pounds of equipment and his gun. He still has problems falling asleep some nights just because he can't get comfortable. I can fall asleep in about ten seconds flat on just about any night but if my hip is hurting me, then I can spend hours laying there wondering when my alarm will go off for work the next day! Oh a dreamy mattress would be so dreamy!! One sheep … two sheep … three sheep … oh wait what is that dreamy mattress?
An iComfort Serta mattress.

Why would the iComfort mattress would be perfect for us?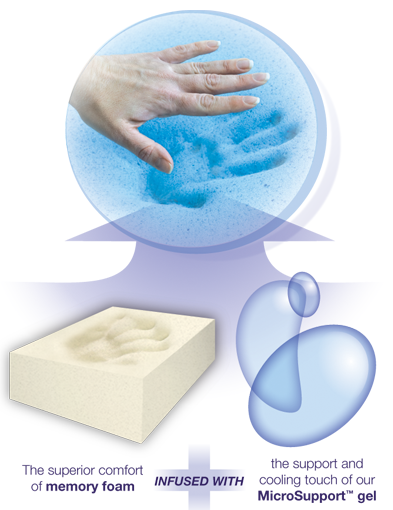 The  iComfort features Serta's Cool Action™ gel memory foam! This is the world's first memory foam infused with Serta's exclusive MicroSupport™ gel for up to 2x more support and up to 7x more cooling comfort than ordinary memory foam.
This would be perfect for us as Brian is always about 20 degrees hotter than me and always thinks the bedroom is too hot. It drives me nuts that he can think it is so hot every night. A bed we can both be comfortable would be amazing!
Superior Pressure Relief
Since I was pregnant with Matthew (he just turned three), I haven't been able to sleep on my right hip. The pressure that the mattress puts on my hip leaves my hip aching all day if I lay facing the middle of the bed. I tend to be a side sleeper so this is limiting. Plus it limits cuddle time and well every couple needs cuddle time even if it is watching TV together before you pass out!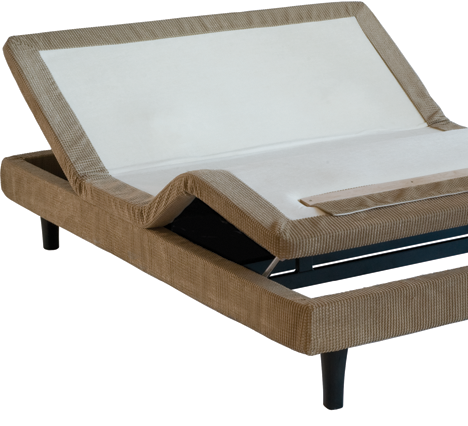 a Serta Motion Perfect® Adjustable Foundation, which allows you to adjust the head or foot of the mattress using a wireless remote.
Brian sits in the bed to put  heat or ice on his back or ice on his ankles (as seen in the video!) He claims all but one pillow to do this most of the time so when I finally finish a blog post at 11pm for the next day, I have to wrangle my pillows from him just to go to sleep. The ability to adjust the mattress up so he could sit and read or ice down his back would be a huge life changer for him! Plus I would get my pillows back and would forever be thankful for that!!
If you are already planning on mattress shopping this Labor Day holiday weekend, be sure to keep reading the details of the Sears mattress sale! We love to shop at Sears because of the quality they have. One day, we went to the mall to get Grace an outfit with out of town family. We walked into the Sears entrance and found a few clothing items that Grace liked. We then walked all around the mall only to end up back at Sears buying the dress Grace first saw at Sears. Plus Sears is my go to place for clothes for Matthew. I love the sales they have and that I can find him CARS shirts at great prices! You might even remember my mom back to school outfit was from Sears! The added bonus to shopping at Sears is that you find the great service and products in all of the departments including the mattress department!
Leave us your thoughts on the iComfort mattress and well if you bed is a jumping pillow too. Misery does need company some days! Please tweet, share, and like this post to help us get this blogger review (your comments count too!!)