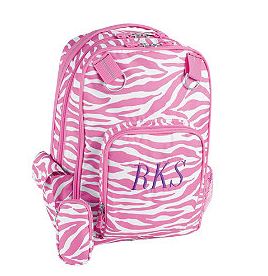 Grace and Sophie both picked the Pink Zebra Explorer from Company Kids as their backpacks this year. My mom decided to give them to the girls as back to school gifts. Since the monograms didn't add cost, my mom put their names on the backpack so we could tell them apart. They arrived the day after the first day after school for Grace but she was still thrilled.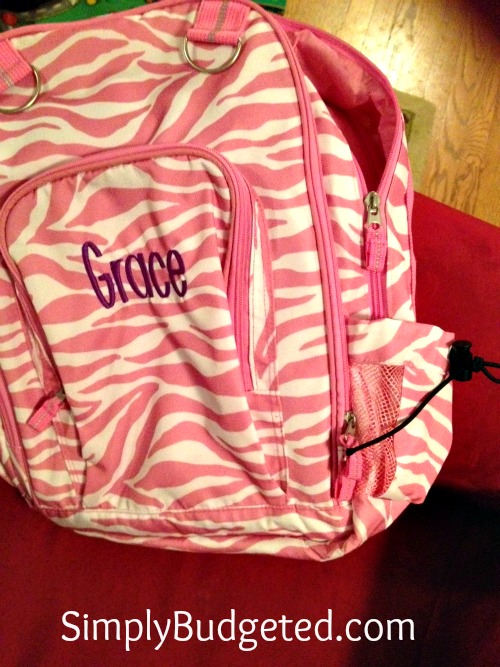 Then Monday came and the little strap for the drink area on the side broke. We were bummed. She had used the backpack for three days. Three days.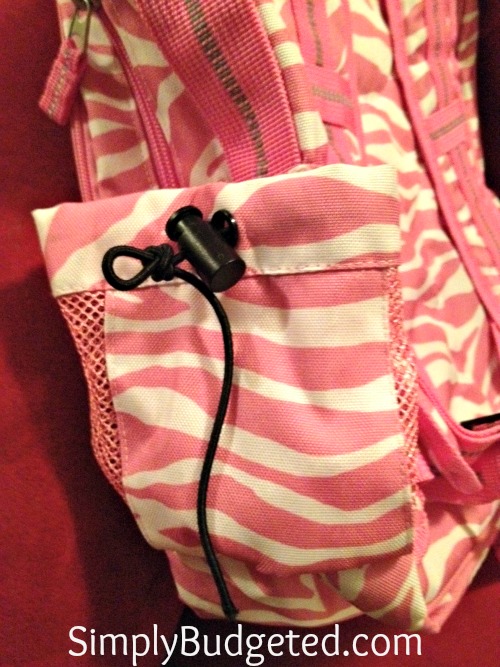 So I called customer service and they were able to find the order through my mom's phone number and zip code. Success I thought! Then the kind customer service representative informed me that they couldn't replace Grace's backpack they could just offer a refund. It is great they refunded my mom for the now broken three day old backpack but a first grader is upset that I am sending back her pretty backpack and told her to use her broken one from last year today.
I had to go online that night and order a new backpack. I ordered the same backpack with Grace's name on it. Now we wait for that new backpack to arrive in a couple of weeks with a sad first grader missing her pretty pink zebra backpack.
I hope that Sophie's backpack doesn't break and that the ordering the replacement of the same backpack was a smart move. After going through two backpacks for Grace last year, I was hoping this year would be a one backpack year.
What has your experience been with Company Kids? What backpacks do you buy your kids? Leave us a comment and let us know!