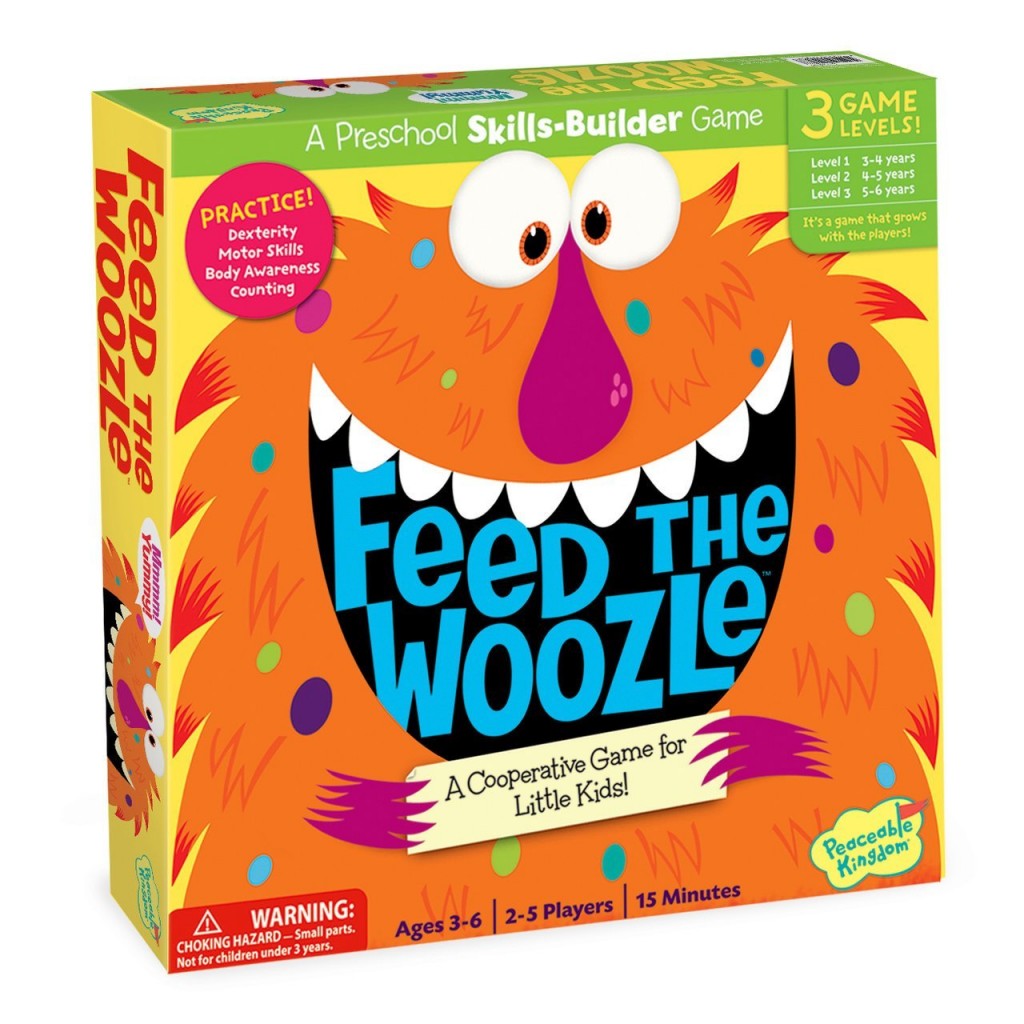 Details …
Feed the Woozle – A Game of Silly Snacks and Mixed Up Moves! Chocolate covered flies and hairy pickles? Yummy! The big mouth Woozle is hungry. Can you feed him 12 silly snacks from the spoon before all the snacks are gone? Play together, work together, and have some monstrous fun! Instructions for play include three different game levels so the fun will grow with your child.
Our Thoughts …
This game came with us on our camping in the cabin trip. The instructions to the game are broken up by age group and our kids cross the age groups. We let Grace and Sophie play with the spinner and Matthew just walk. It worked out nicely and for once it was great to have a game that all three kids could participate in playing in together! We stayed in a one room cabin and that was even enough space for this game!
Here are some pictures …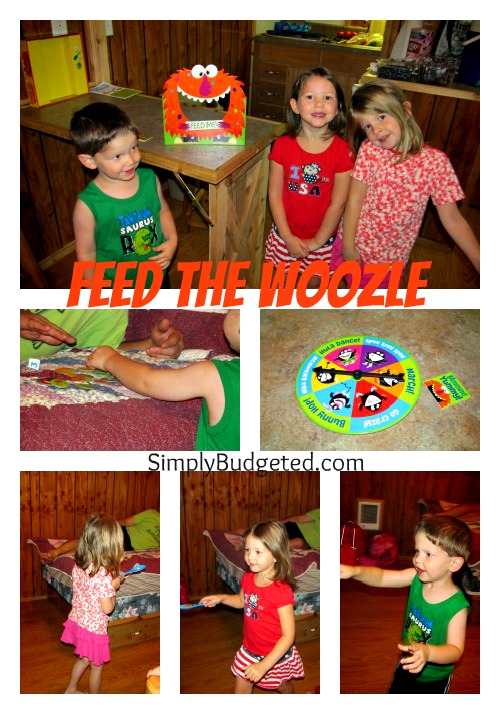 As you can see from the smiles, the kids had a lot of fun playing this game and I know they will be asking for this game on game nights. If you have little ones, you should add this game to your collection for sure! You can find this game on Amazon for a great price. Remember to start thinking fall/winter birthdays and Christmas gifts!
What is your favorite game right now?
Leave us a comment and let us know!