Friday Favorites is another almost weekly feature here at Simply Budgeted. The whole point of this feature is to share some of our favorite finds. Anything is game. Food. Cleaning supplies. Kid stuff. Garden favorites. Recipes. Anything that I really like and want to randomly post about.
Reminder/Disclaimer/Whatever: Everything in Friday Favorites is something that we use and bought on our own.
Going to Walmart alone is dangerous. Dangerous in that I buy stuff not on my list because I can actually look at where I am walking and am not trying to count the three to make sure I have all of the kids constantly. I saw pumpkin and had stop. I have this problem with fall and the problem is pumpkin food. Anything … well anything besides coffee … and pumpkin makes it even more amazing. I admit I have a problem with pumpkin and that is a start, right?
Look what I found last week …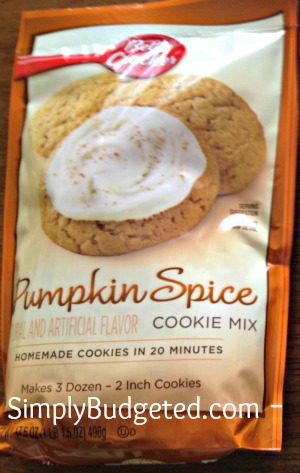 The kids and I had fun one evening when Brian wasn't home. I had three helpers … OK, they were only helping so they could lick the bowl out.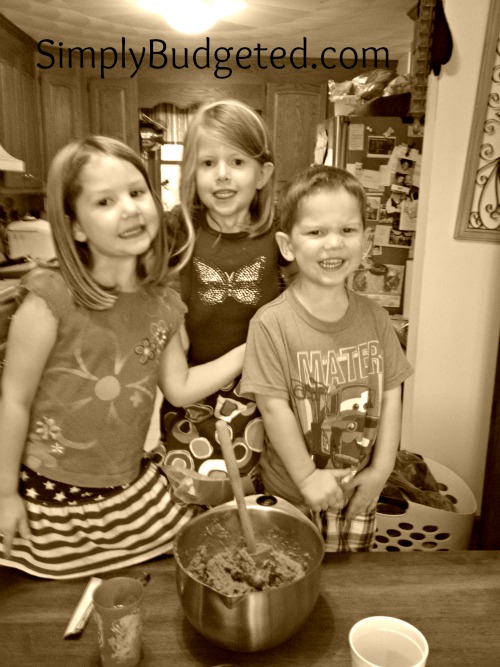 I totally cheated and bought the Betty Crocker Cream Cheese frosting to go with these cookies. They are so pretty … and so yummy!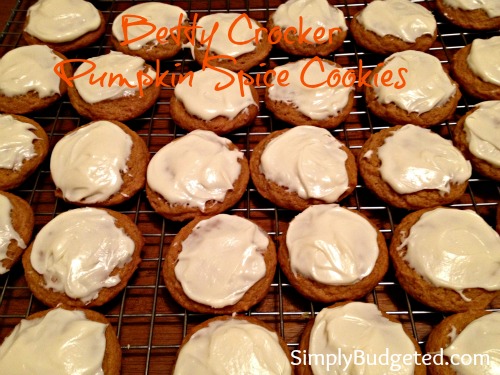 Are you a pumpkin junkie like I am? Leave me a comment and let me know!