We recently had the opportunity to use the Cypher Kids Augmented Reality Cards and our iPhone with the kids on a no school day due to Hurricane Sandy. #CypherKidsClub
At first glance, these cards would seem like just a basic set of flash cards.  When we paired it up with our iPhones, though, we found that they are definitely more than flash cards.  When you point the iPhone at the cards, they come to life.  Numbers dance and sing; you can hold animals in the palm of your hand.  It's pretty cool and just another in the line of augmented reality apps that I've found with the iPhone recently.
The biggest downfall that I see is that my kids who can operate the iPhone well enough to use this app already know their letters and numbers and the one who would need to work on them can't really operate the app.  The program requires you to select what you want to do, then select the card that you are going to use, and then point the phone at the card just so.  Overcoming that a little is the fact that, once you do activate the card, you can point the phone away from the card and still see the animation.  If the program would just recognize whichever card you pointed at, it would be much easier for the little ones to use.  We tried out the Numbers and Wild Animals versions of the cards.  Here are some pictures with our comments and reflections.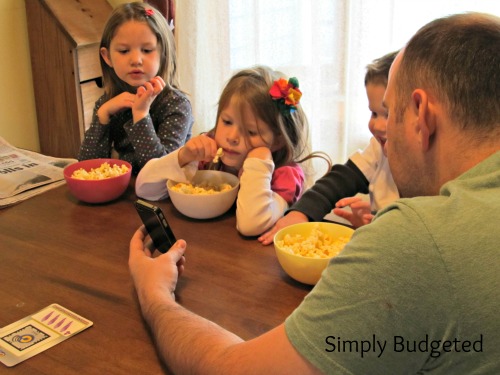 The kids loved watching the little animations and kept fighting over who got to pick the next one.  When was the last time you saw three kids with days off of school sitting on the same bench to watch numbers dance?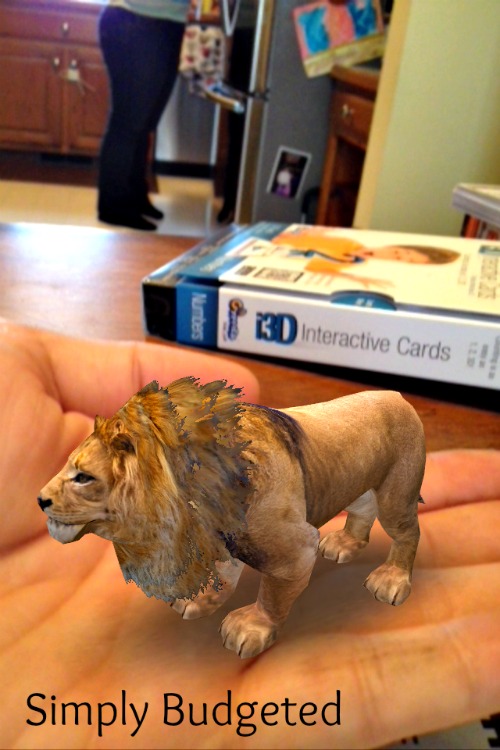 How cool is it to be able to take a picture of a lion in your hand?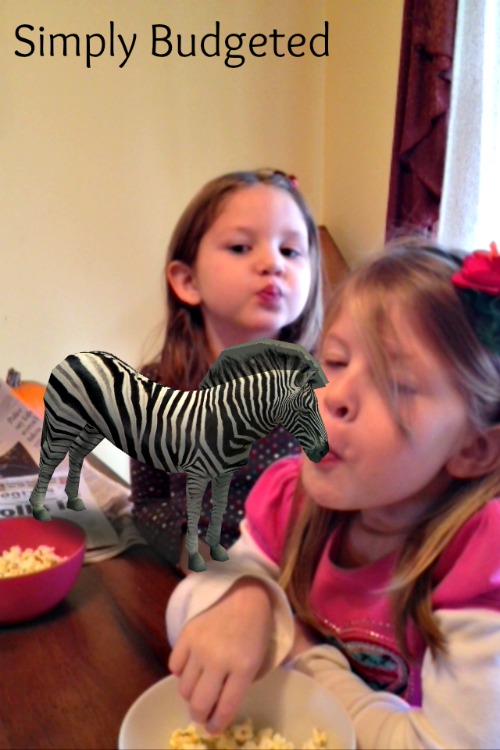 Grace loves zebras!  Imagine how excited she is to have a picture of her kissing one!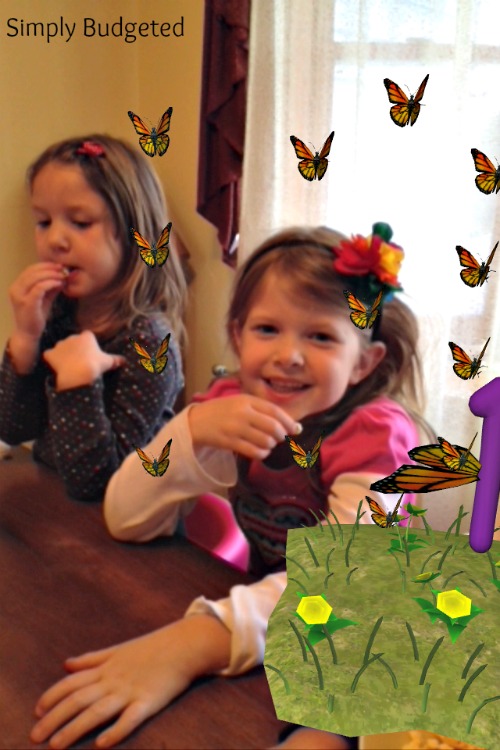 The girls surrounded by butterflies.  Aren't they so cute?  Can you tell that the 13 butterflies make out the number 13?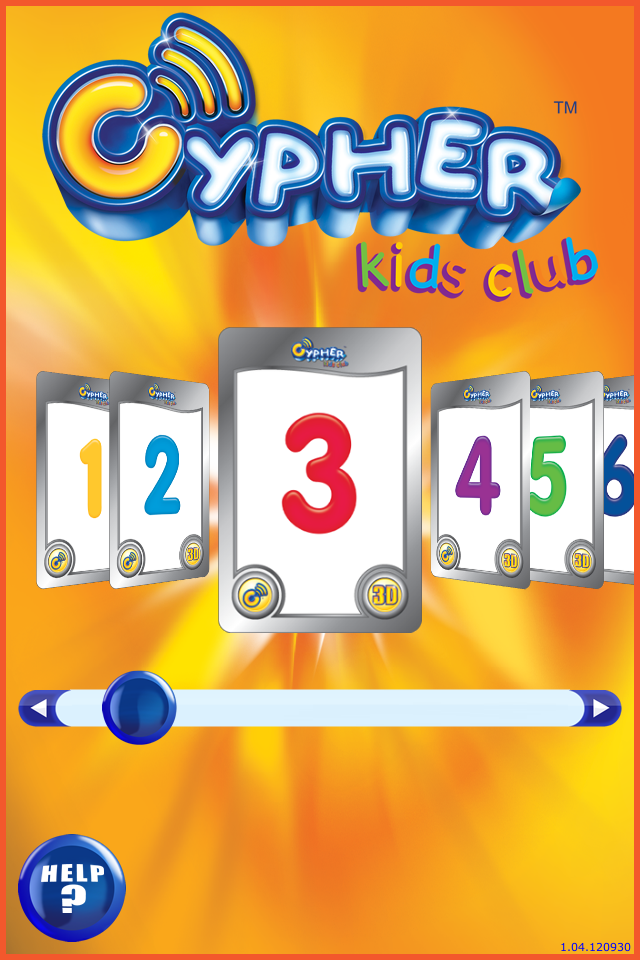 This is a screenshot of the program in use.  I just don't really understand why you have to choose the card that you are going to use.  Why can't I just point and have the program recognize it?  It seems a little silly and redundant.
Where can you find the Cypher Kids Augmented Reality Cards? Check your local Target store to see if they are one of the selected Target stores to carry them!
Look for more details on the Cypher Kids Augmented Reality Cards? Check out the Cypher Kids Club Website, "like" Cypher Kids Club on Facebook, and "follow" Cypher Kids Club on Twitter.
NOTE: I am a member of the Collective Bias™ Social Fabric® Community.  This shop has been compensated as part of a social shopper insights study for Collective Bias™ and  Cypher Kids Club #CBias #SocialFabric