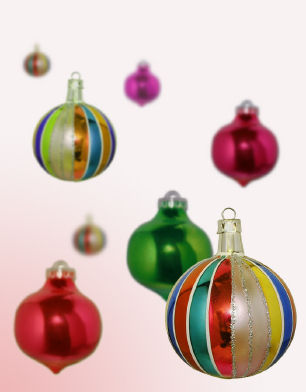 Alright, I know it's only October, but the Christmas decorations are already out and about in lots of stores.  I'm a big believer in early planning.  While I'm not a big fan of stores, malls, and towns having all of their decorations up before Thanksgiving, I don't think that it is too early to start thinking about my own plan for decorating the house for the holidays.  We have boxes of decorations in our crawl space, but it's almost time to start going through it all to remember what we have and to see what we might need for this year's decorating bonanza.
With the great range of Christmas decorations available online, we can actually take a look at what we have, decide what we want to do, and pick up a few things that we need to fill the gap.  Usually, we wait until the after-Christmas sales and see about picking from whatever they have left.  The problem with that is that we rarely actually purchase any new decorations.  We just wind up replacing lights or getting an ornament or two for the next year. More recently though we have tried to add picture or craft ornaments that kids make to our ornament collection. I do to say that there are only so many Popsicle stick ornaments I want to see on our tree! Hopefully we can remember this year to keep up with the tradition started with me by my grandmother of getting the kids one new ornament a year that is theirs. This year that ornament shopping might just be online though!
When do you start putting together your plan for the holidays?  Are you an early planner?  Or do you wait until the last minute?