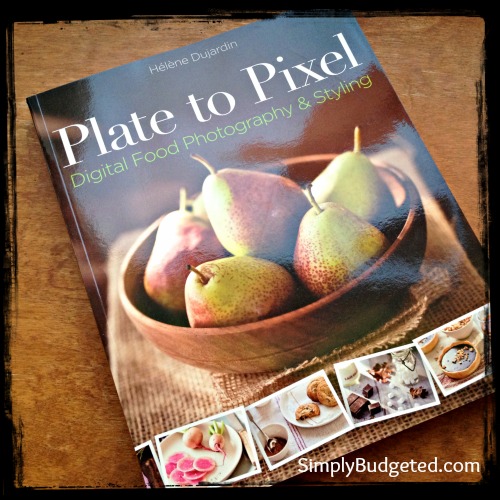 Details …
Tips and techniques for making food look good—before it tastes good!

Food photography is on the rise, with the millions of food bloggers around the word as well as foodies who document their meals or small business owners who are interested in cutting costs by styling and photographing their own menu items, and this book should serve as your first course in food photography. Discover how the food stylist exercises unique techniques to make the food look attractive in the finished product. You'll get a taste of the visual know-how that is required to translate the perceptions of taste, aroma, and appeal into a stunning, lavish finished photograph.

Takes you through the art and techniques of appetizing food photography for everyone from foodies to food bloggers to small business owners looking to photograph their food themselves
Whets your appetite with delicious advice on food styling, lighting, arrangement, and more
Author is a successful food blogger who has become a well-known resource for fellow bloggers who are struggling with capturing appetizing images of their creations

So, have the cheese say, "Cheese!" with this invaluable resource on appetizing food photography.
Our Thoughts …
This book is so full of information that a review here will not really do it justice. I have to say that if take pictures of food … or really anything that is stationary and staged, this book is not only a resource but a great investment to work towards perfecting your art!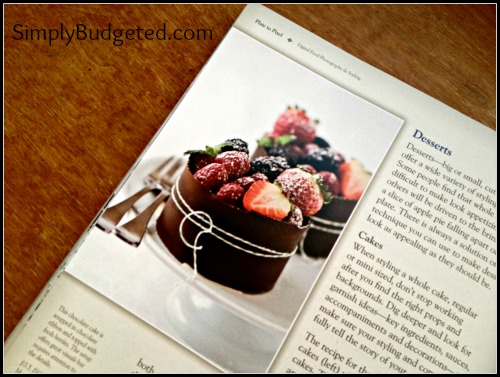 My favorite part of the book is the desserts section. I cook more desserts than Brian so that is why I love this section so much. A dessert can being boring or bland so I have loved reading these tips to try to not just get lucky with pictures like I did with my Vegan Chocolate Cupcake picture. I want to be consistent in the dessert pictures I take!
I also loved, loved, loved the tips about props. You feel like you need to get something new a shiny when taking pictures but the big secret is that you can get away with a yard sale find to make a wonderful food picture! I have started to buy Brian plates and bowls when I see them. Two of my favorite plates I found since reading these tips are from the dollar store!
We have placed this book near the reading chair in our bedroom so that we can look at it when we get a chance. I feel like every time I read through the book, I get new ideas on how to capture and share the wonderful creations that come out of humble little kitchen!
This book is available on Amazon for a great price but you can find it at many bookstores and libraries.

Have you tried taking pictures of food? Do you have any favorite tips? Leave us a comment and let us know!