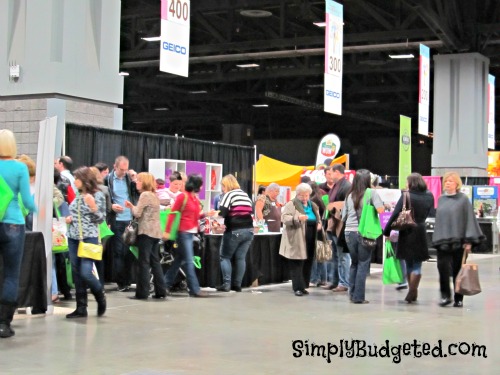 It has been a crazy long day!  Beth and I woke up at 5 am this morning, drove the kids to Grandma and Grandpa's house for the weekend, and headed up to DC for the DC Metro Cooking and Entertaining Show.  We got into town around 9, got ourselves all set, and entered the fray.  We stayed pretty much the entire time…until almost 7 pm!  Then we went off to dinner at Cuba de Libre (can I just say WOW?!?!) and headed to the Hotel Helix to finally settle down for a little R & R.  Like I said, it was a crazy long day!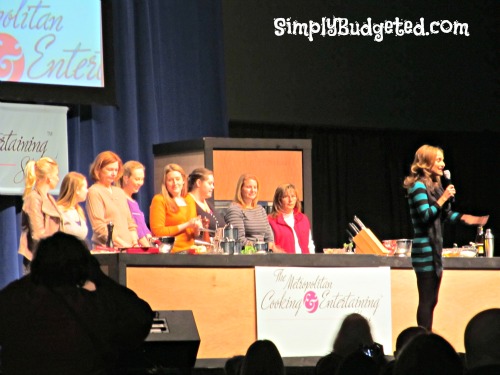 All of that having been said, the event was just incredible!  We got to see Giada De Laurentiis, Tom Colicchio, and Gail Simmons up on the main stage.  Even the Vice-Chairman of the Joint Chiefs of Staff, ADM James Winnefeld, stopped in to support Operation Home Cooking and pay tribute to a large group of military spouses, including a group of wounded warrior caregivers who wound up being able to cook with Giada.  What an incredible opportunity and acknowledgement of the great sacrifice that these spouses make to support their service members.  We also attended several workshops and tastings, including a knife skills class and a charcuterie class where we got to taste a lovely smoked salmon with a dill and lemon cream cheese spread.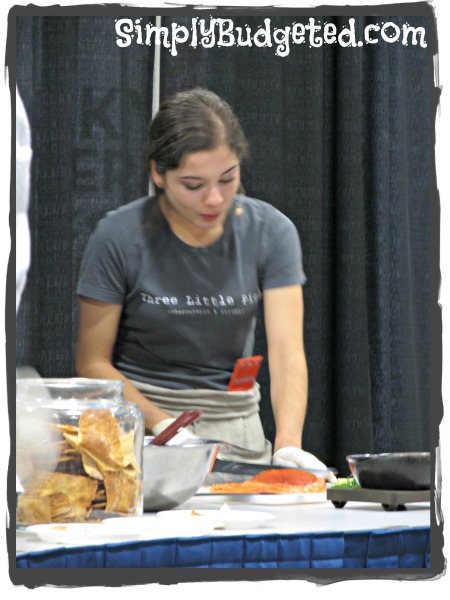 On top of that, hundreds of vendors from the local area and from around the nation were offering tastes and selling their wares.  I cannot begin to tell you how many samples of olive oils, vinegars, dips, cheeses, desserts, snacks, and other yummy treats we got to sample today.  We also got to see some outstanding gadgets and kitchen tools.  Any of these would make excellent gifts for loved ones this Christmas and we hope to introduce you to a number of them over the coming weeks.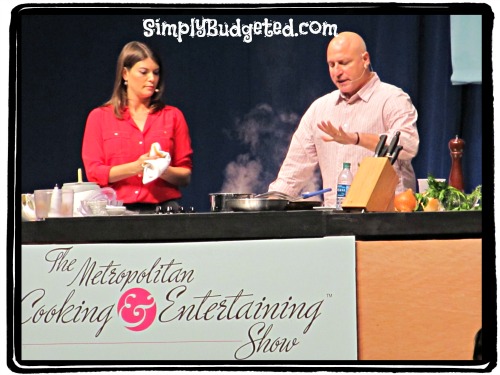 We are headed back over to the DC Metro Cooking Show tomorrow for one more day of "Celebrity Theater", workshops, and samples.  If you happen to be in the DC area this weekend, you are not too late!  Make it a point to stop buy, see a Food Network Star (Jeff Mauro, Michael Symon, Carla Hall, and Jacques and Claude Pepin will be featured) or any number of local chefs.  You could even sit down for a workshop.  Either way, be sure to stop by and visit with some of these amazing vendors and buy some unique Christmas gifts that will have your loved ones wondering just what makes you so awesome.  Here are the details:
METROPOLITAN COOKING & ENTERTAINING SHOW
Sunday November 4, 2011
Walter E. Washington Convention Center – Washington, DC
Hours: 10 am – 6 pm Nov 4
Ticket prices: General Admission – $27 at the door
Children 4-12 – $15 at the door
Children under 4 free
 www.MetroCookingDC.com"
Catch us tweeting tomorrow with the #DCcooks hashtag! Let us know if you are at the show!
NOTE: We are attending the Metro Cooking Show as members of the media.