Sometimes connecting the dots in unexpected ways has been the start of a great discovery. In 1905, 11 year-old Frank Epperson left his fruit flavored soda outside on the porch with a stir stick in it. The drink froze overnight, and the next morning he discovered the Popsicle. Ben Franklin flew a child's kite and electrical engineering was sparked! Today there's a new toy, Zometool, for kids ages 6 to 16, or teens, young adults and adults that could truly spark the genesis of the next Nobel Prize winner. In fact, many great scientists have already tinkered with these smart building kits.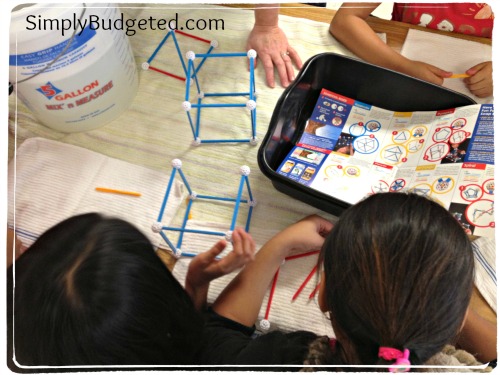 These sets are meant for kids of any age that may be intrigued by science, architecture, art or engineering.  In fact, anyone on that holiday list who likes to ponder with hands-on engagement (without using a hand-held gadget).  Zometools received best pick and product of the year awards this year from Dr. Toy and Creative Child Awards and was even inducted into the Made in the USA Hall of Fame!  These toys are addicting and are great fun for the whole family.  Kids open the box, start to build and then pause. That moment of "hmmm" is the door to discovery; "figuring it out" is the addicting pleasure of every Zometool toy.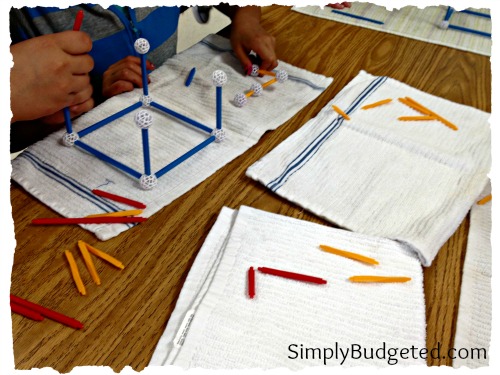 I was fortunate to be able to try these great toys out with a group of kids that I help tutor with my church.  These kids are all in 3rd, 4th, or 5th grade and, for most of them, English is not their first language.  We love to give them unique learning opportunities that not only help them to develop their basic skills in math, science, reading, and writing, but that help grow their love of learning, in general.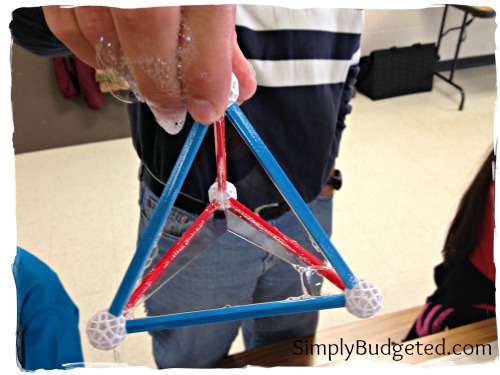 With this group of  kids, I pulled out the Creator 1 System Kit and the Crazy Bubbles Kit.  We made a huge bucket of bubble solution and let them make shapes that they could then dip into the solution.  We had all kinds of crazy-shaped bubbles, even including some in the shape of houses.  Of course, I made it a point to create a few shapes the night before so that they could see the possibilities and start stirring their imaginations.  Here are some pictures of what we did: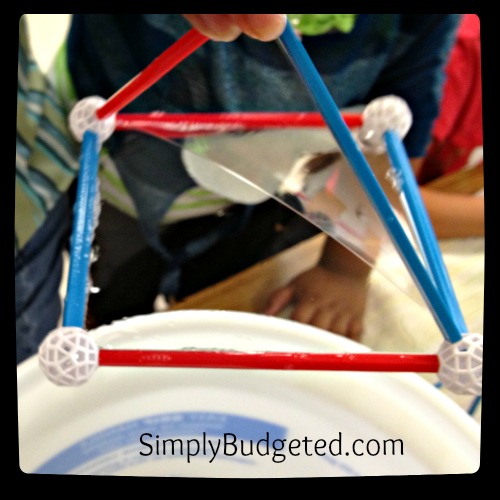 This activity was great fun for all of the kids and you could tell that they walked away excited about what we are going to do next time.  At this point, I'm not really sure how I'll top it!
 Ready to order this now?! We are excited to offer a special code for our readers! It will give you 15% off an order, plus free shipping, and expires Nov. 30. Use the code Simply on the Zoomtool website. Find Zoomtool on Facebook too!
We are SUPER excited to offer our readers a giveaway of  choice of Crazy Bubbles or the Pyramid Puzzle. Good luck!