Thank you to Ubisoft for sponsoring this post. Please visit Amazon.com to get your own copy of Assassin's Creed 3, today's Gold Box Deal of the Day! I was selected for this opportunity as a member of Clever Girls Collective. All opinions are my own.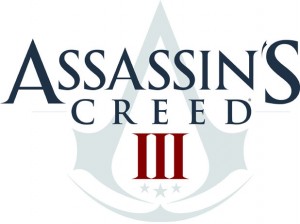 Ok, so I admit it.  I'm kind of a closet gamer.  Between blogging, kid-watching, cooking, cleaning, and a myriad of other projects, I don't tend to get the gaming time that I'd really like, but there are times that a game comes out that I really have to devote some time to.
This holiday season, that game will clearly be Assassin's Creed 3!  For many, this game will be tops on their Christmas lists for a number of reasons.  First of all, the graphics look just incredible!  The free flowing frontier scenes and cityscapes are simply amazing.  Speaking of cities, the main character, Connor, gets to explore the colonial cities of Boston, New York, and Philadelphia.  From what I understand, extensive research went into making these replications as authentic as possible.  The history teacher inside of me is extremely excited!
This iteration of Assassin's Creed also continues (and might complete?) the story of Desmond Miles and his investigation of the centuries-long battle between the Assassins and the Templars.  The conspiracy theorist inside of me just can't get enough!
I have played other games in the series and I just love the escape that I can get from a simple game.  Beth always get on me for playing my "silly games", but, for me, it is a form of stress relief and it is far cheaper than seeing a therapist!
Here's the great news.  For today only, Assassin's Creed 3 is Amazon's Gold Box Deal of the Day!  That means that you can buy Assassin's Creed 3 for $33!  That's almost half price, folks!  If you have a fan in your family, today is the day to get this game!!
If you aren't looking to buy this game, but would like a chance to win a copy, retweet the following:
Amazon Gold Box Deal of the Day: Assassin's Creed 3! To buy: http://clvr.li/AC3Gold – RT to enter to win a copy! #AC3Gold
What game would you like to see under your tree this Christmas?  Leave us a comment and let us know!