One big part of the holiday season is decorating.  We decorate storefronts, houses, trees, and especially cookies!  But why do cookies get all of the glory?  Have you ever thought about decorating other food?  How about your Tyson Chicken Nuggets?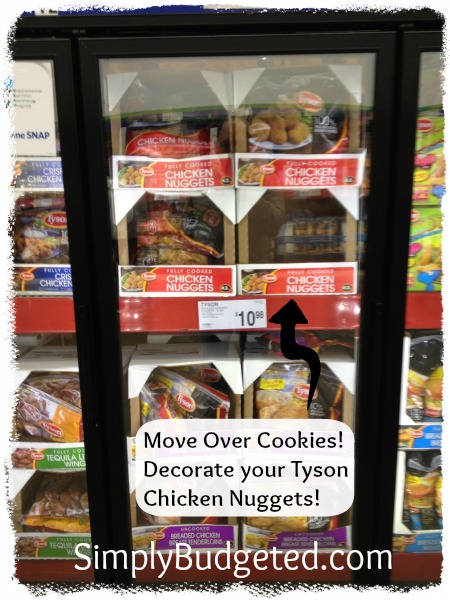 We recently picked up a package of Tyson Chicken nuggets at Sam's Club.  Matthew and I went out to do a little shopping.  We picked up some flowers for our girls, a Christmas present for Beth, and some nuggets and fries.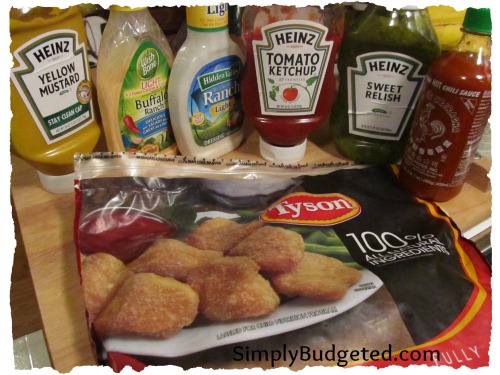 Have you ever thought about using something besides ketchup or barbecue sauce with your nuggets.  If you start thinking about decorating your nuggets, you can pull out greens, reds, whites, and even yellows.  Here we've got relish, a couple of different types of ranch dressing, mustard, and even some Sriracha sauce for a little heat.  Unfortunately, in our house of little ones, ketchup is king.  I did get some takers for ranch dressing so let's see what we can make!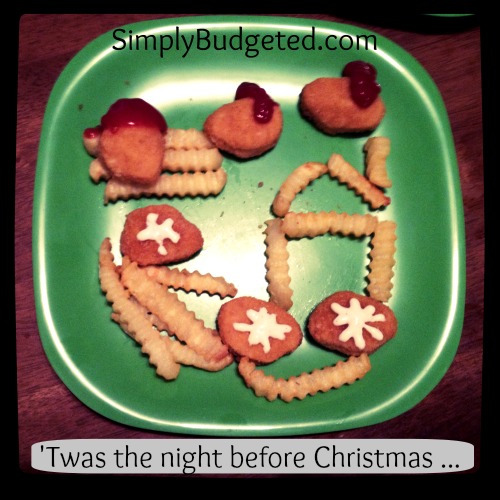 Here is one of my "masterpieces".  Beth didn't really see it, but I guess that art is in the eye of the beholder.  I have a lovely french fry house with ranch dressing snowflakes falling.  Santa is in his sleigh with a couple of reindeer pulling on the reins.  Do you see it?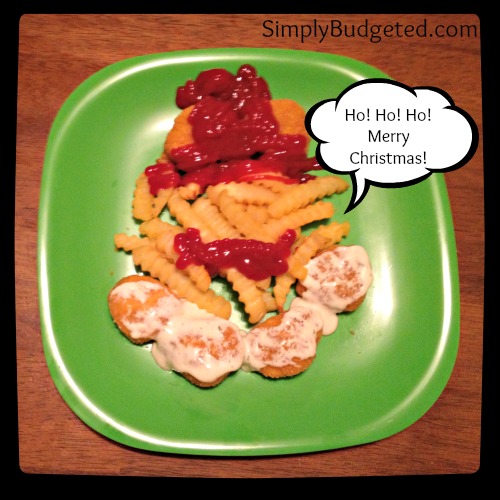 Ok, admittedly, this one is a little sloppy.  I have Santa's beard with ranch dressing nuggets on the bottom, a ketchup smile, and a ketchup hat.  I think he looks a little like Santa.  What do you think?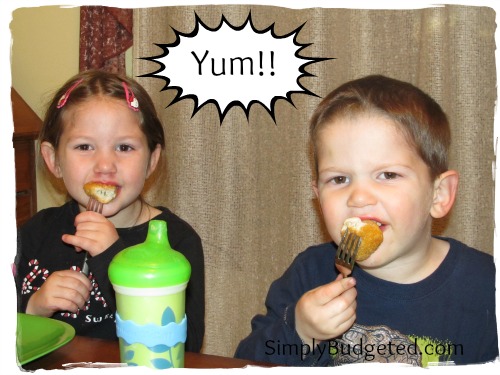 At the end of the day, it doesn't much matter because the kids eat it all up!  I think that Tyson chicken nuggets will long be a favorite in our household.  If you have a Sam's Club nearby, make sure that you run out and pick some up!
PLUS Sam's Club is offering demonstrations of Tyson's Chicken Nuggets on Sunday (December 23rd)! If you have a Sam's Club trip planned to shop for the holidays, keep this in mind and try to stop by during the demonstrations to try the Tyson's Chicken Nuggets yourself!
Did you like Club Tyson on Facebook  and follow them on Twitter yet? Keep up with them there and on their webpage for information on their new campaigns and products! #MealsTogether
How would you decorate Tyson Chicken Nuggets for the holidays? Snowman? Tree? Santa? Leave us a comment and let us know!
NOTE: I am a member of the Collective Bias®  Social Fabric® Community.  This shop has been compensated as part of a social shopper insights study for Collective Bias®  and Tyson #CBias #SocialFabric