I have given up on the hiding of our Elf on the Shelf. I now "remind" Brian that the Elf on the Shelf hasn't been moved. This is normally just before he crawls into bed but he does get up and go move the Elf on the Shelf. Brian was moving some items around in the kitchen so Kingston ended up in a metal mug that hangs near the garage door.
Brian finally gave in and helped the kids find him this morning. This is the first time they were really stumped. It only took  us 27 days to stump them for longer than 60 seconds!!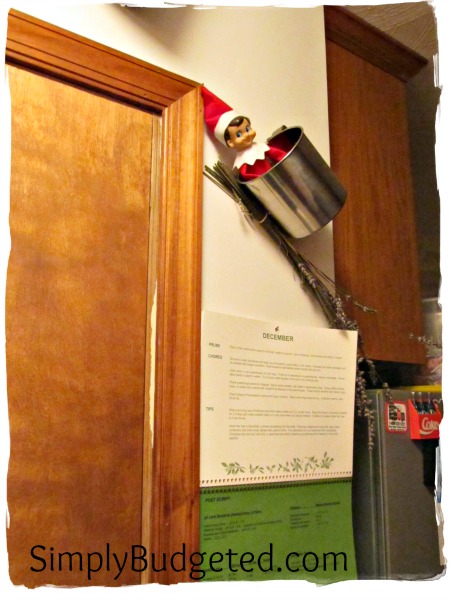 Brian went to read his book tonight and I once again asked. Did you move Kingston? He put his book back down and went out and moved him. My excuse was I am working on these posts! Good strategy. huh? 😉
Where is your Elf on the Shelf? Consider this your reminder to go move your Elf on the Shelf!! Leave me a comment and let me know!