Is your key ring loaded down with loyalty cards like mine is? I finally went through me key ring a few weeks ago and took off three cards for places that were either out of business or I no longer shopped at … why was I still carrying around their plastic card?! I find it hard to give up that plastic though as it saves me money. I honestly hate when my favorite stores start loyalty card programs (cough, Sheetz gas station) but I am sucker for the savings (3 cents savings per gallon of gas adds up quickly!!) I do feel better when the cashiers understand as I fumble through all of the cards on my key ring though. They understand because their key ring looks the same as mine … stacked up with loyalty cards … plus a few keys.
Well LOC Card is to the rescue! Here are some fast facts about LOC Card …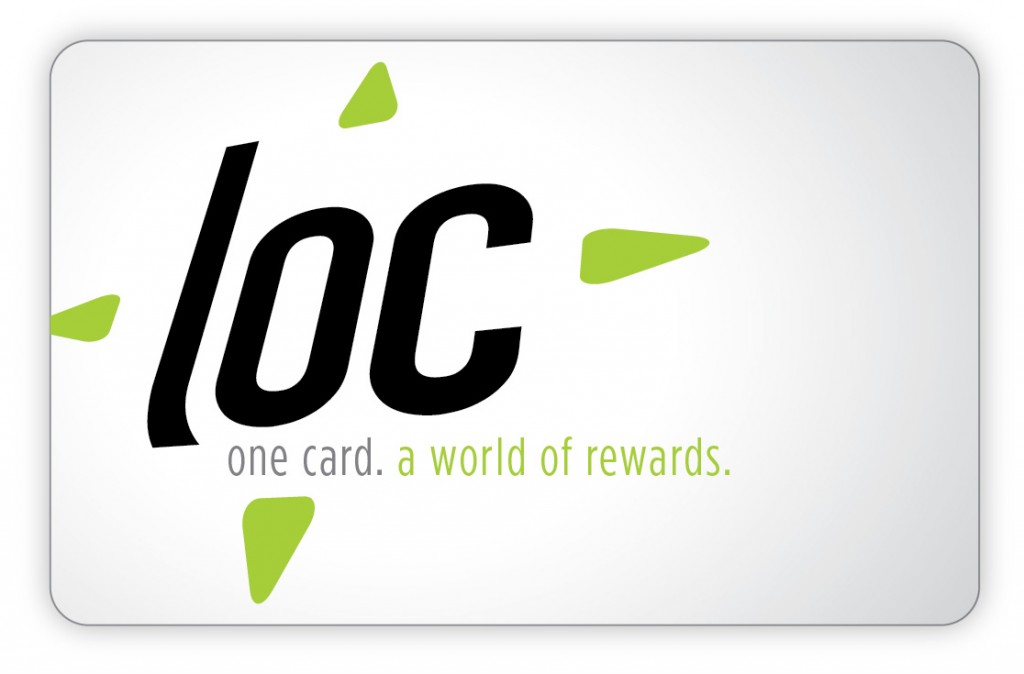 What is the LOC Card?
Launched in October 2012, the LOC Card will allow you to have a single loyalty card to enroll into participating merchant loyalty programs with a single swipe/scan of the LOC card. Once enrolled, you'll be able to use www.loccard.com to manage ALL or the merchant loyalty programs you belong too —one central, secure place to review the status of rewards in all participating programs.
What do I have to carry now?
You have options! The LOC Card comes with a standard wallet-sized card, key fob, and free smart phone app.
How do I get a LOC Card?
FREE LOC Cards will be available from participating merchants (coming soon!).
Why tell me this now since I can't get one yet?
LOC Card need YOUR help to find out what merchants to approach! You can help by suggesting we reach out to your favorite merchants at www.loccard.com.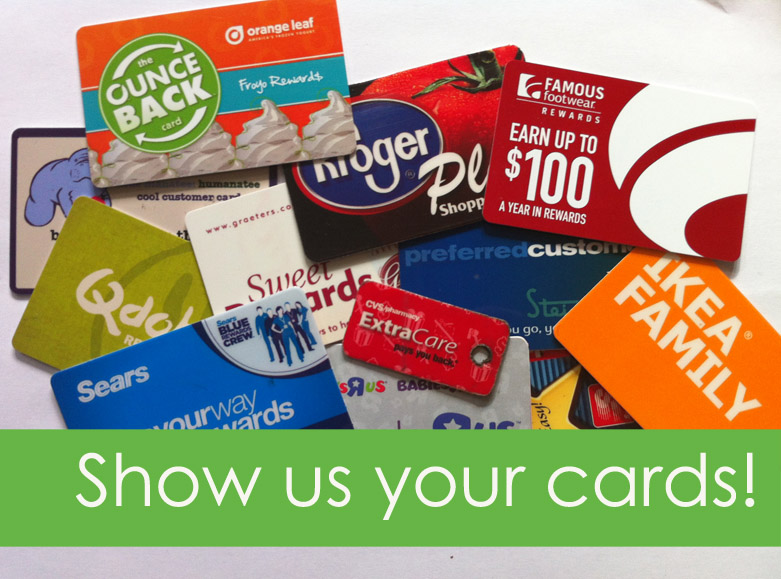 PLUS … Help us celebrate the launch of the LOC Card and "Show us Your Cards," your loyalty cards that is!  Visit the LOC Card Facebook page and upload a photo of your pile or key ring of loyalty cards and be entered to win a $50 Visa gift card. (3 Winners!!) Details HERE: http://bit.ly/UJzbtJ
Keep up with LOC Card on Facebook, Twitter, and YouTube!
We hope you take time to head over to enter this giveaway … who doesn't have a key ring of loyalty cards to share! Plus submit some of your favorite merchants to LOC Card so we can all lighten our load on our key rings!
How would LOC Card change your loyalty card experience? Would you sign up for more loyalty cards if you didn't have to add them to your key ring? Leave us a comment and let us know!