Merry Christmas from Simply Budgeted!
We hope you are spending the day with family and friends. We are enjoying our day with family and loving the celebration of Jesus' birthday.
On Sunday before church the kids had a rare moment of all being happy at the same time (OK, this was like 30 pictures later!) so we wanted to share their Christmas smiles with you.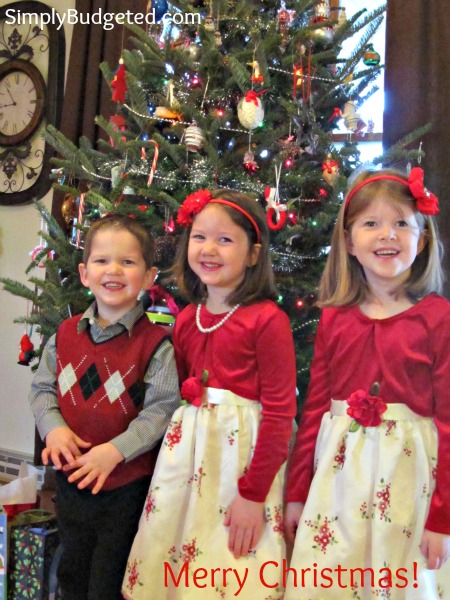 Merry Christmas and Happy Birthday, Jesus!