All of the kids didn't have school today … we actually had snow this was a big fun Snow Day! We had between 2-3 inches of snow … and yes that is enough to cancel school here!
This didn't do much good for Brian's to-do list. I decided to not chance the still snow covered roads this morning and stayed home too. I took a morning break to go outside with everyone to play in the snow. The best part of the snow playing was that for the first time in six years, none of the kids screams at being out in the snow! YAY!!!
Here is the snow adventure in pictures …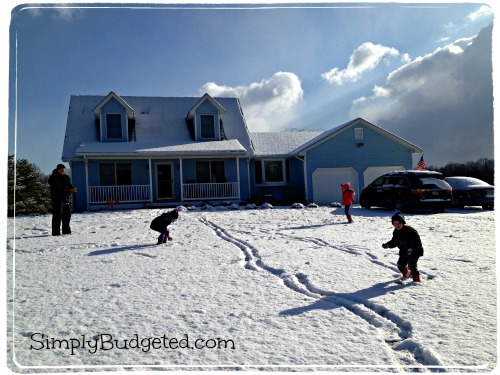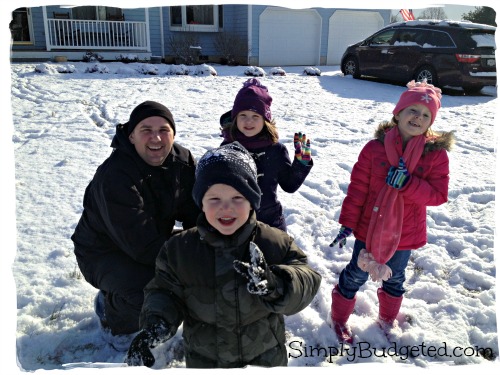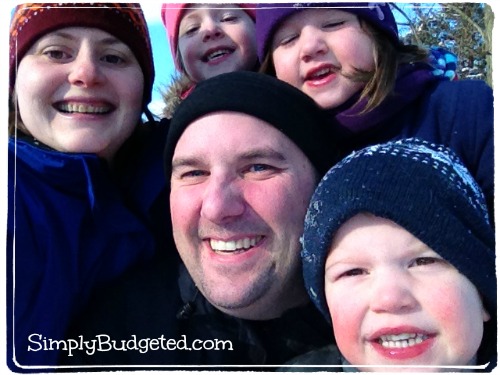 Our backyard … do you see our dog in the picture? 😉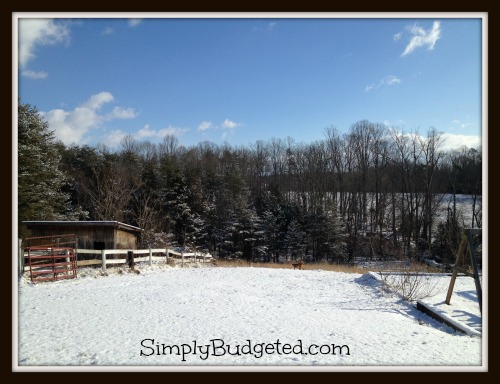 Don't all kids play on the playground in the snow?!
Do you have snow on the ground where you live? Leave me a comment and let me know!