Did you know that LEGO KidsFest is kicking off their 2013 Tour in nearby Richmond, Virginia, February 15-17, 2013 at the Greater Richmond Convention Center?!
What is LEGO KidsFest?
The LEGO KidsFest is a giant traveling LEGO expo coming to Virginia's Greater Richmond Convention Center February 15-17, 2013.

This hands-on, educational, all-ages LEGO extravaganza features millions of LEGO bricks not to mention lots of construction zones, dozens of life-sized LEGO models and displays, LEGO Ninjago and LEGO Games, group builds such as Creation Nation, live LEGO Master Builders, and so much more covering three acres of space.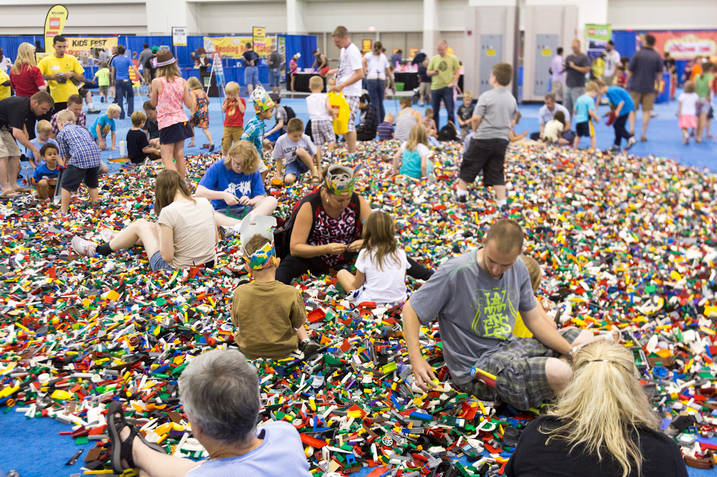 Activities include …
LEGO Model Gallery: 40 life-sized models made entirely from LEGO bricks
Race Ramps: build your own custom car, then race it down the ramp against friends and family
LEGO DUPLO®: younger visitors can explore imagination through building
Brick Pile: a gigantic pile full of LEGO bricks for creative play and enjoyment
PLUS many more!!!
Five identical sessions are available. Tickets are $18 for kids and $20 for adults. We have a special offer for this event for our readers!  For a limited time, you may use this unique SAVINGS code to SAVE $2 per ticket, valid on tickets purchased January 1-31, 2013!
Want to learn more about LEGO KidsFest? Follow LEGO KidsFest on Twitter and like them Facebook!
We are sponsoring a giveaway of (2) tickets to for the opening night session on Friday, February 15, 2013   (4-8:30pm)!! This giveaway ends Friday, January 18th and the winner be selected by and notified by an email from US Family Guide.
This giveaway is different. Click THIS LINK and enter the short form to enter the giveaway. It is that simple! Good Luck! (If you love this giveaway, feel free to leave me a comment so we know you love it!)
Will you be at LEGO KidsFest? Have you been before and loved the event? Leave me a comment and let me know!