Do you have an occasion to send a gift but are tired of sending the same slipper or just a card? The selection at Shari's Berries will open your eyes to a new level of gift giving!
We decided to order a Valentine's treat for us to end Beth Week and a treat for the kids as part of a recent review. We ordered the chocolate dipped strawberries and cheesecake trio for us and then ladybug cake pops for the kids. Everyone came and Brian put in the fridge for after dinner dessert.
Imagine our surprise when we opened the ladybug cake pops to find these chocolate covered strawberries. Well at first we thought that maybe they were cake pops decorated wrong we we cut one open to see (i.e., the missing one from the picture).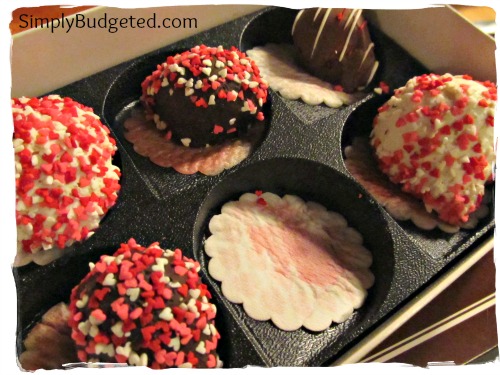 Brian called customer service and they were unable to send the correct order by Valentine's Day so we just asked for a refund on that part of the order. The kids each ate about two bites of the strawberries. I think they were too much for them with the rich chocolate and strawberries. I admit that I did finish Matthew's!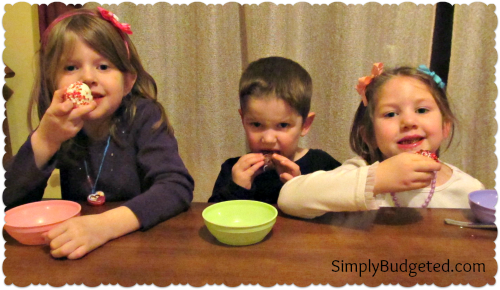 We did notice the strawberries in this package and the other package were all different sizes. Some were jumbo and honestly way too big and some strawberries were just dinky in size. It was a disappointment over previous experiences we have had with Shari's Berries chocolate covered strawberries.
The cheesecakes were beautiful and just as pictured online. They were really yummy and a perfect size for an evening treat! I would order the cheesecakes again for sure.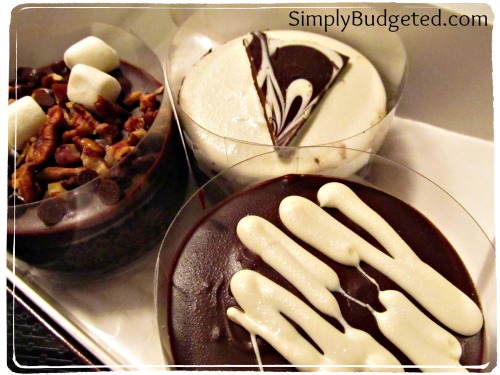 While this experience wasn't the normal experience for Shari's Berries we wanted to be honest with our full experience. We learned that the holiday time (i.e., just before Valentine's Day and during Beth Week for us is not the time to order from Shari's Berries.) We will keep this brand in mind for gift giving that isn't around major holidays because that is when their quality seems to really shine.
What is your favorite product from Shari's Berries? Do you have an ordering experience with them? Leave us a comment and let us know!