Last month, we let you know about some of the huge benefits of buying a new home and how now is a great time to do it.  Now we want to let you know about how important it is to protect your personal information when you are buying a new home and how easy it is to let your defenses down.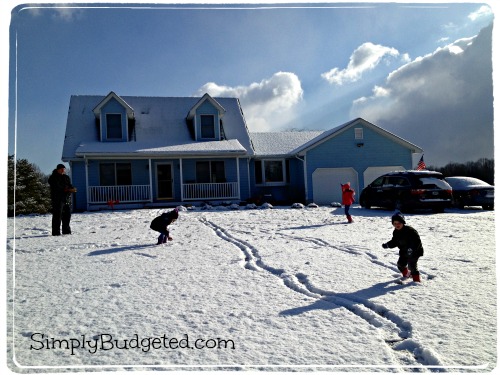 Information Challenges When Buying a New Home
For a lot of people, buying a new home does not mean moving across the street.  You might be moving across the state or even across the country.  Heck, some people even buy in other countries!  On top of that, your mortgage company is not likely to be in either the town you are moving from or the one that you are moving to.  Where is your real estate agent located?  What about the title company?
Each of these stakeholders will, at some point, need some personal information from you.  They will need copies of bills, pay stubs, social security numbers, bank account statements.  How do you get them this information is they are located all over the place.  I mean, you cannot realistically hop on a plane to each and every location to hand them a hard copy.  Just imagine how all of this gets compounded if you are selling your current home to purchase a new one!
Protecting Your Personal Information
When Beth and I were buying our current home, we made it a point to carry most of our personal documents with us as we went to appointments.  We bought a scanner to scan our own documents.  We sent the documents by fax only from locations that we were sure about (our real estate agent, lawyer, etc.) and we made sure to confirm receipt of any scanned documents that were sent by email.  That way, we did not leave cached versions on any machines at the local print shop.
Even then, who knows when or where emails were forwarded or how long faxed documents sat on a machine.  To be a little extra secure, we blacked out all information that was not required.  If some nefarious individual retrieved a couple of numbers, they would at least have to work to connect the pieces of the puzzle together!
I do wish that we had had a service like LifeLock back then.  Even though LifeLock cannot prevent identity theft, it can protect you once it happens.  If you are in the process of buying a new home, knowing that someone will tell you when and where someone tries to steal your information would be pretty comforting.
If you are looking for more information about protecting your personal information while buying a new home, make sure to follow LifeLock on Twitter and like LifeLock on Facebook.  Also, be sure to check out the LifeLock for Life Sweepstakes for chances to win great prizes all month.
Have you had any worries about your personal information while buying a new home?  Any tips that you can offer the readers?