We were asked to share some information to promote RSV Awareness. When I told Brian this, he asked what RSV was. We have been blessed to have Brian at home with kids since Grace was born so we have encountered few of the daycare spread illnesses. I knew what RSV was from all of my girlfriends that have had a baby diagnosed with RSV. I have watched them miss a lot of work and be stressed as taking care of a sick baby not only wears on your nerves but your own health. It is important for us to spread the work and make sure more parents know what RSV is and how they can work to prevent its spread. Be sure to spread word yourself so you can continue to share the RSV Awareness mission we accepted!
What is RSV?
Respiratory syncytial virus, or RSV, is a common, seasonal virus that affects two-thirds of all infants by age one and almost 100% of babies by age two, because it's highly contagious.
Did you know? …
Once contracted, there is no treatment for RSV. 

Almost every baby will contract RSV by age 2, but only 1/3 of moms say they've

 heard of the virus.

RSV can live on surfaces (doorknobs, counter tops

, toys, bedding) for several hours and is often spread through touching, hugging and kissing.
Check out all of the facts in this RSV Awareness Infographic …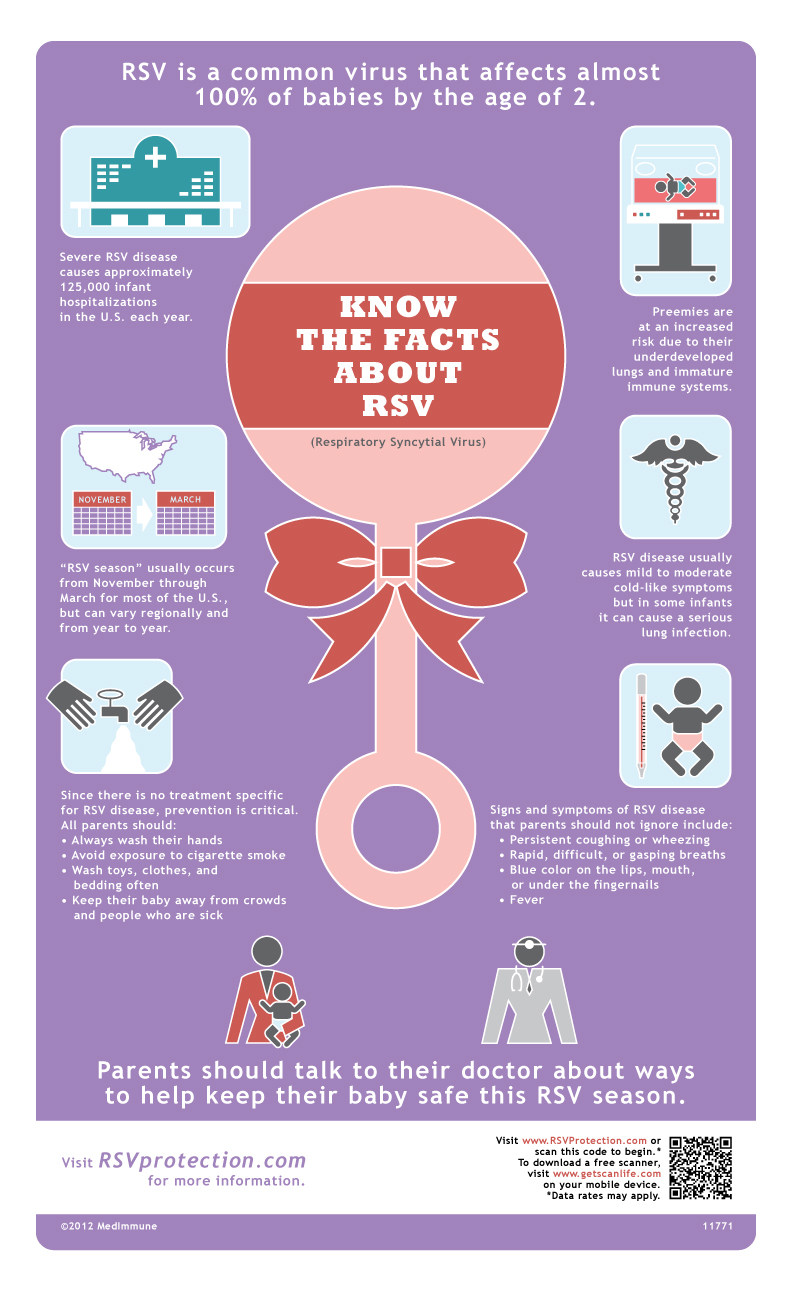 Did you learn something new? I learned that the RSV symptoms resemble a common cold in many cases.  Ready to learn more? Be sure to check out the RSVProtection.com site so you learn more!
Has RSV had an impact on your family? What tips do you have to offer other parents concerning RSV protection or awareness? Leave us a comment at let us know!
NOTE:  "I wrote this review while participating in a campaign for Mom Central Consulting on behalf of MedImmune and I received a promotional item to thank me for my participation."