Sunday wasn't a normal Sunday for us. We are used to cooking for two families on Sundays and basing our afternoon on that. We didn't have that task this past Sunday. Instead I played catch up on errands which included grocery shopping and meal planning for the week. We are JUST starting to get back to a routine around here after Brian's multi-week bronchitis episode. After hours of errands and driving around on my own with three kids plus unpacking all of the groceries on my own, I realized it was dinner time. ugh. I didn't plan dinner.
I decided breakfast for dinner was easy and I would make pancakes. I had to clean the kitchen to make pancakes though so I cleaned the kitchen. I was then too tired to make pancakes but what was I going to feed the kids? It was now past dinner time and I still had no food ready! Then I remembered buying Aunt Jemima Lil' Griddles at Harris Teeter. Grace was so excited they had blueberry ones as that is her favorite kind of pancakes!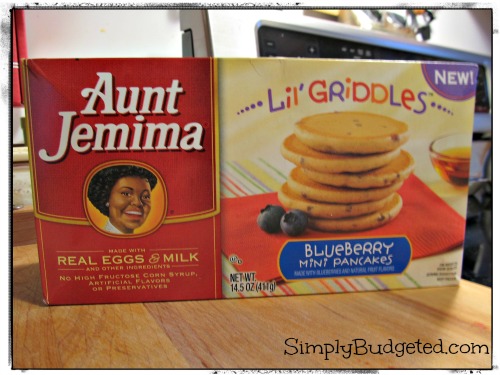 I admit I wasn't sure about them being in one big bag but it worked out well for feeding the kids in bulk like I did for dinner. What was the best part of this dinner (besides the kids cleaning their plates of course?) … the back of the Aunt Jemima Lil' Griddles box! I loved the "Every batch made from scratch" message. That was my plan but it didn't happen. Thankfully Aunt Jemima had a plan and had already made the pancakes for dinner this night!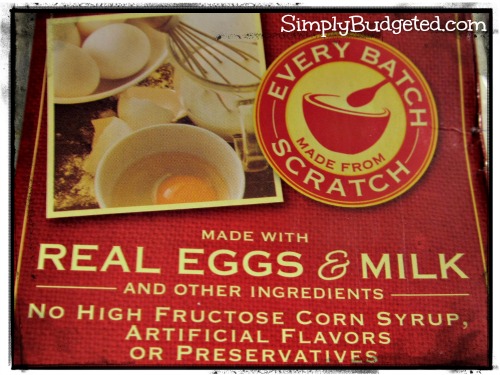 Oh and the kids, they were pretty happy with the idea of mini blueberry pancakes for dinner. Breakfast for dinner is one of their favorite dinners. To show her excitement for this new purchase, Grace has managed to have these pancakes every day this week so far. Now that she knows that there are Aunt Jemima Lil' Griddles in her favorite blueberry variety, I think they will be a staple at our house and she wont' have to wait for the special days I have blueberries and time to make pancakes from scratch!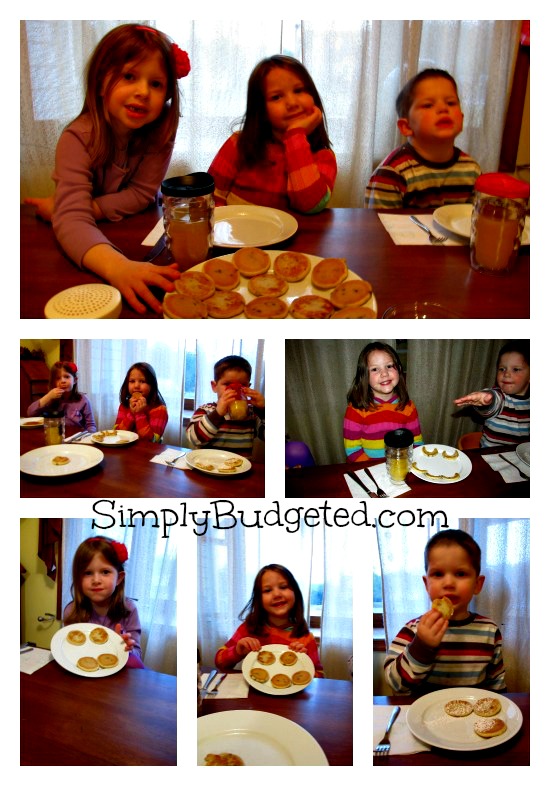 Can Aunt Jemima's breakfast from scratch help your morning schedule … or save your dinner? Leave me a comment and let me know!
Thank you to Aunt Jemima Frozen Breakfast for being a sponsor. I was selected for this opportunity as a member of Clever Girls Collective. All opinions expressed here are my own.