NOTE: "I participated in a campaign on behalf of Mom Central Consulting for Elmer's. I received product samples to facilitate my review and a promotional item as a thank you for participating."
What is Elmer's Naturals?
Reinforcing its commitment to innovation and to supporting consumer demand Elmer's® Products, 

Inc., makers of America's favorite school glue, is proud to introduce Elmer's® School Glue

Naturals™— the FIRST and ONLY school glue made with naturally occurring ingredients and 

available in recycled packaging.

Elmer's School Glue Naturals is just as strong, safe, non-toxic and washable as Elmer's 

traditional School Glue.

Empty Elmer's School Glue bottles – both natural and traditional – can be recycled at 

home by consumers. In schools, the glue bottles and sticks can be recycled through the 

Elmer's Glue Crew® Brigade® with TerraCycle, an easy way for teachers and students to 

recycle and earn monetary donations and other rewards for participating in eco-friendly 

efforts.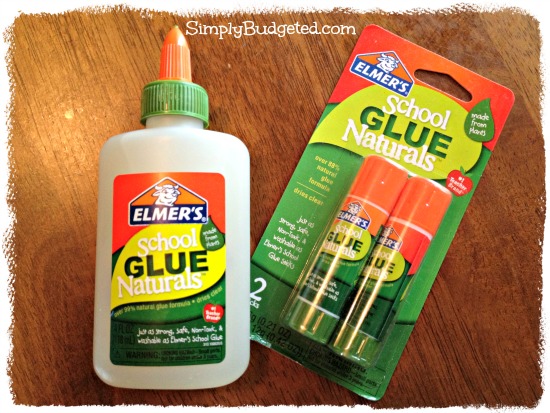 When challenged with making a craft with the kids, I was stumped. They often make little crafts but they seem to just happen and often aren't fully planned out before the crafts happen. Then I remembered that Sophie and Matthew need to take their teachers their end of year gifts this week so cards were the perfect creation to make! The major issue was that we are redoing the area in the basement has all of the craft supplies. So I dug through stacks and piles to find the items for this project. I was impressed that I found everything that I looked for to be honest!
Supplies Used:
Construction Paper

Scissors

Fuzzy pom-pom balls

Elmer's Naturals Glue Sticks

Elmer's Naturals Glue
Here are the kids starting their cards that say "Thank You … for being my teacher!"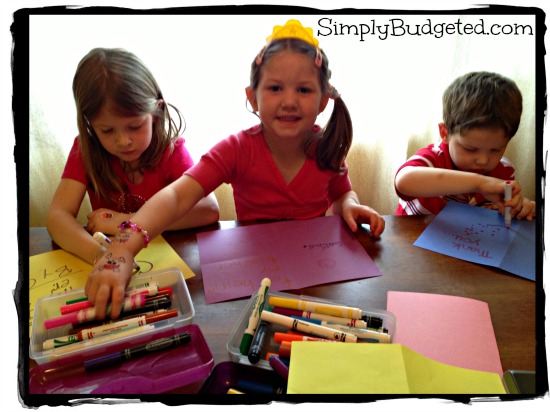 We were testing out the above mentioned Elmer's Naturals glue stick and bottle of glue. The kids didn't even notice that these were different. They use glue and glue sticks at school all of the time so they were right at home using these products.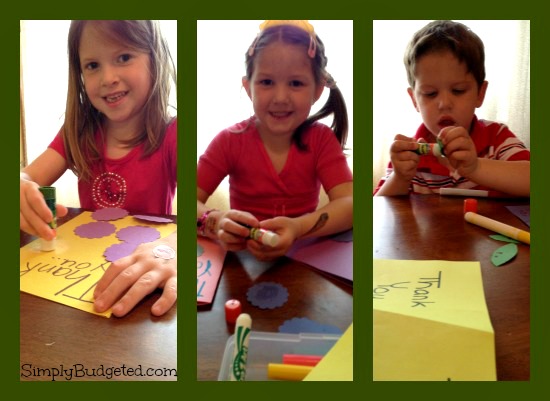 I was hoping the glue was strong enough to hold the puffy balls. I wasn't sure how it would work out but they stuck really nicely. Itouched some of Matthew's glue and was surprise how sticky the glue was. Being Elmer's though, it washed right off my fingers!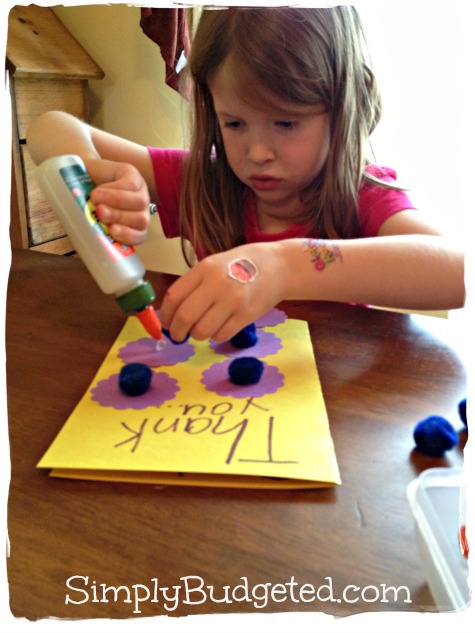 The kids love their creations.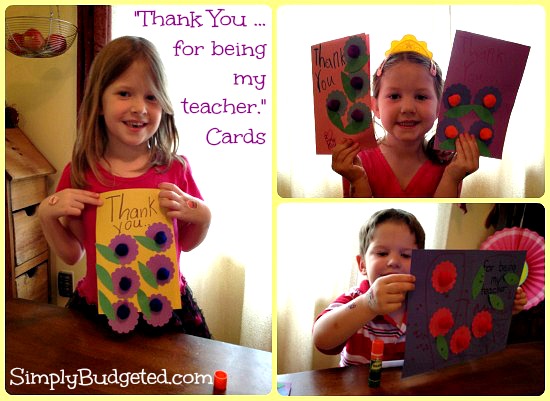 I love that we are able to take an extra step to be green and protect our environment for our kids. I hope to see more of these products out at back to school time. I know I will look for them when I buy new glue sticks for the Girl Scout troop next year for sure! Need some ideas?
Have you seen or tried the Elmer's Natural products yet? Leave us a comment and let us know!