During our weekly meal planning, as part of a sponsored post for Collective Bias®, we used the GIANT meal planner to help inspire us and prepare our shopping list for a trip to our local MARTIN'S Food Store.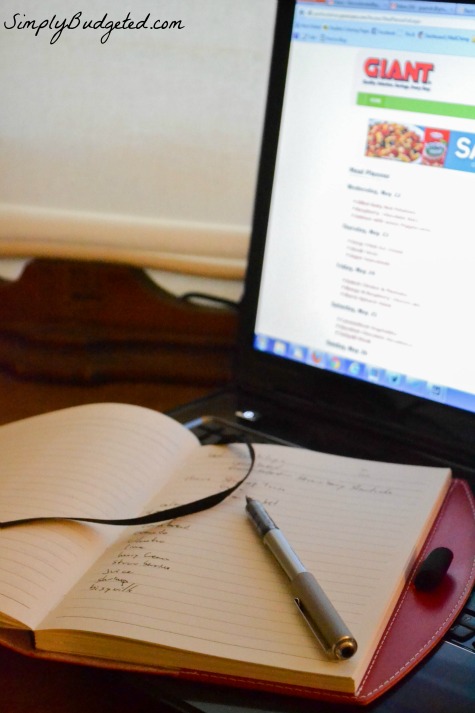 If you are a regular reader of our blog, you know that we are big meal planners.  For quite a while, we even published monthly meal plans!  Planning our meals a week or more in advance is just one of the ways that we keep our family eating healthy dinners on a budget.  Seriously, if we weren't planning ahead, who knows what these kids would be eating.
Still, it can be pretty easy to get bored with the whole process.  At some point, it just feels like you keep on going back to the same basic set of meals.  Oh sure, you changed things up by using ground turkey instead of ground beef, but we both know that that hardly counts!
That's why I am constantly on the lookout for new inspiration for planning out our menus.  I was so happy to be informed about the GIANT meal planner from GIANT Food Stores.  It actually lays out an entire week's worth of meals for you.  I'm not one to just copy and paste meals, but if you were, you absolutely could here.  Not only do you get the daily dinner menu and recipes, but in each recipe, you can check off the items that you need and add them to a shopping list!  How easy is that?
For me, though, life cannot be that simple.  I'm looking to be inspired by recipes and ideas and then turn them around and make them my own.  My challenge was to take beautiful, fresh ingredients from our local MARTIN'S, cook once, and make dinners for two nights!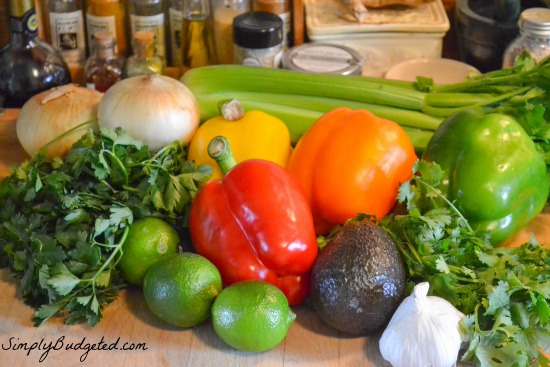 First, I was inspired by the Steak Tacos with Guacamole and Jambalaya recipes on the GIANT Meal Planner.  I pretty much followed the Jambalaya recipe, with a couple of little tweaks, but nothing to get up in arms over.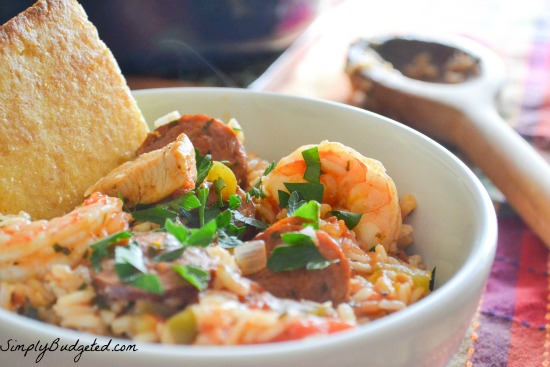 Since I was getting shrimp for the Jambalaya anyhow, I figured that it would be silly to get steak, too.  I just got some extra shrimp and peppers and made Shrimp Fajitas with the same Guacamole recipe (no hot peppers, though…kids, you know?).  This made even more sense once I found out that the shrimp was on special this week.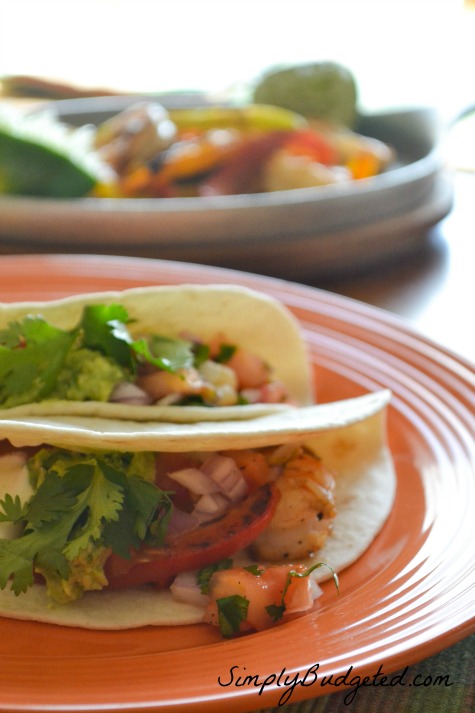 Every good dinner needs a great ending, right?  The GIANT Meal Planner does include dessert with every menu.  That definitely inspired me!  Since strawberries are in season, Strawberry Shortcake seemed almost too obvious!  Big bonus…strawberries were BOGO this week!  Woo hoo!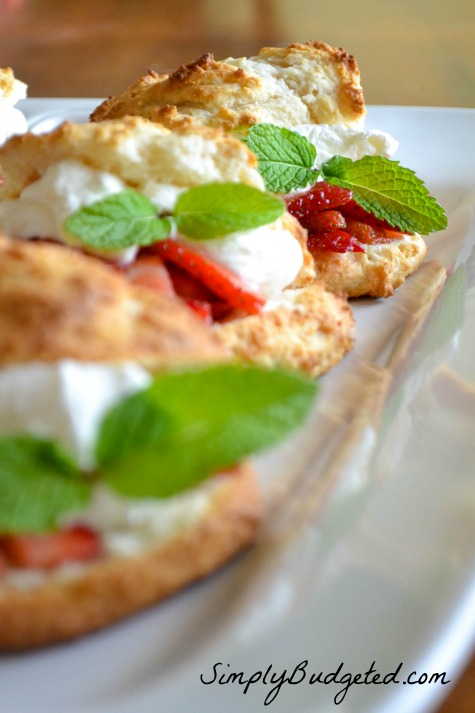 With it warming up, I decided that a simple frozen dessert would be nice.  Some store-bought juice and simple syrup later and we had this lovely berry sorbet!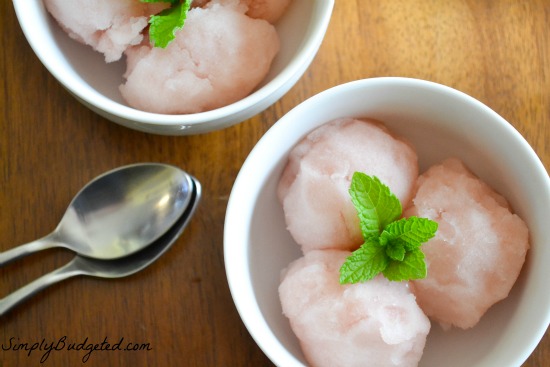 Since we keep onions, garlic, chicken, rice, tortillas, etc. around the house as staples and I had some sausage left over from earlier in the week, my shopping list was actually pretty small.  You can follow along with my shopping trip in my Google+ Album.
Are you inspired to meal plan for even two nights? What is holding you back from meal planning? Leave us a comment and let us know how you can strive to meal plan for your family.