NOTE: "I participated in a campaign on behalf of Mom Central Consulting for Air Wick. I received product samples to facilitate my review and a promotional item as a thank you for participating."
The Air Wick National Parks Collection is available in scented oils, scented candles, reed diffusers, and a freshmatic spray. We are excited to provide a review of the scented oils and scented candle!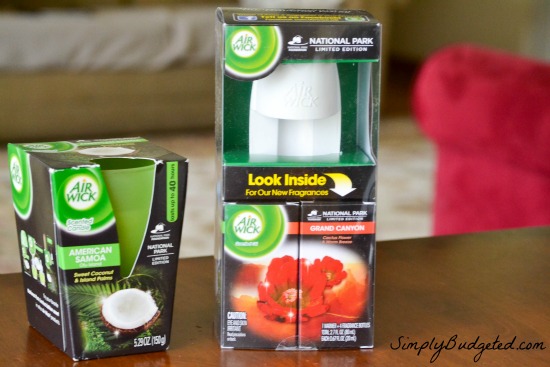 First up the Air Wick National Parks Collection Scented Oils …
The scented oils package is a great value as it has FOUR scents in it! This one has …
Grand Canyon — be awestruck by the breathtaking majesty of the Grand Canyon then discover the subtle floral notes of delicate cactus blossoms carried on the warm summer breeze.

American Samoa — explore the lush paradise of American Samoa National Park to finally reach the sweet refreshing notes of native coconut & island palms.

Denali — seek renewal in the sun-drenched valleys of Denali National Park while breathing in the clean notes of pure cotton grass & fresh spring air.

Hawai'i — escape to a tropical island sunset in Hawai'i Kaloko – Honokohau National Historical Park and savor the unspoiled notes of exotic papaya and hibiscus flower.
I admit we weren't sure where to put this but ended up putting it in the living room. The living room here in our house is the center of our house. It is an active room. We put the American Samoa scent out there first and it had the living room smelling great quickly. I love that I change the scent out as I want to too.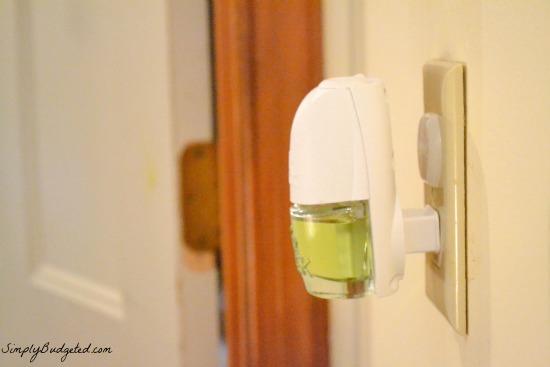 We were also sent a scented candle. I love candles. One of the most common places I have candles is the bathrooms. I love how they make the bathrooms smell so fresh. Brian laughs that he knows when I clean the bathrooms because I always seem to light a candle when I am done! We received the American Samoa scent candle. The color is perfect for our bathroom and the fresh scent really helps that room since it doesn't have any windows!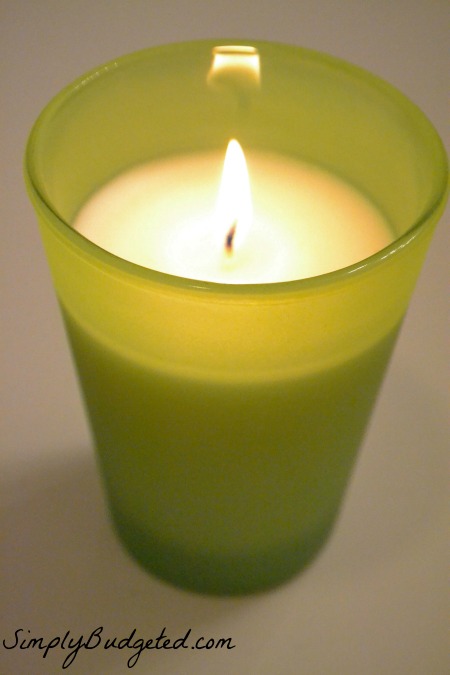 Did you know? 
The National Parks limited edition collection was crafted by fragrance experts who spend countless hours creating the perfect harmony of fragrance notes representative of the natural elements found in these national parks and pays homage to the  brand's  "The  Craft  of  Fragrance"  creative platform.
Which scent would be your favorite? Leave us a comment and let us know!