Thanks to Collective Bias® for making this post about Tyson Chicken Fries chicken snacks possible.  All thoughts and opinions are my own.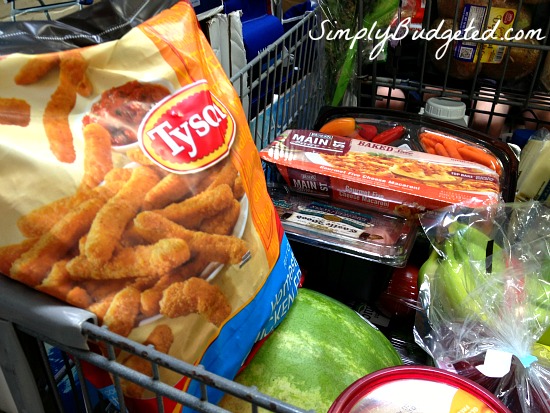 It's summertime!  That means lots of fun for the kids.  For me, that means entertaining three kids for the entire day rather than just the one!  That also means figuring out daily lunches for three kids.  As much as I might dream of making fresh meals all day long, the reality is that I'm lucky to feed the kids at all.  With camps and Vacation Bible School, we are getting home just in time to eat lunches that aren't even made yet!  That's when great frozen foods like these chicken snacks from Tyson come in very handy.
These kids are just adorable.  They look so innocent here, don't they?  Don't let them fool you!  They eat a ton and, sometimes, even though they are "starving", just throwing food on a plate won't necessarily get the food eaten.  Sometimes, dressing  it up a little or putting a special twist on things ensures that they eat a good meal that will keep them from snacking all afternoon. Check out my full shopping experience in my Google + Album!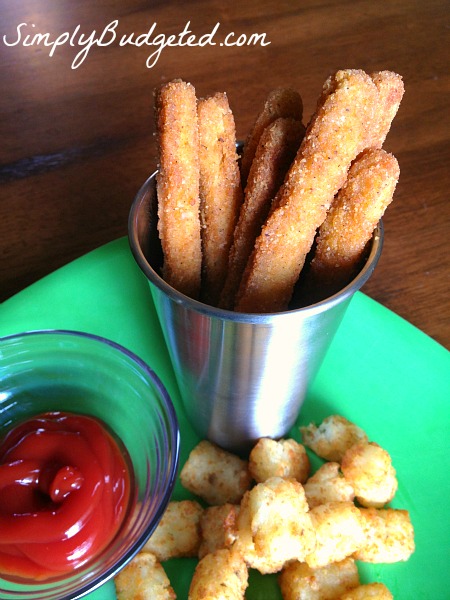 After a long morning at Vacation Bible School, sitting at the table for lunch is not tops on their list.  Every now and then, I like to give them a little treat.  I'll pull out a vinyl tablecloth and lay it right smack in the middle of the living room for a little indoor picnic.  This lets them have a special little time, but protects my rug from the inevitable spill.  I served up the tater tots and ketchup "family style" while giving them each their own little cup of chicken fries.  They really ate it up!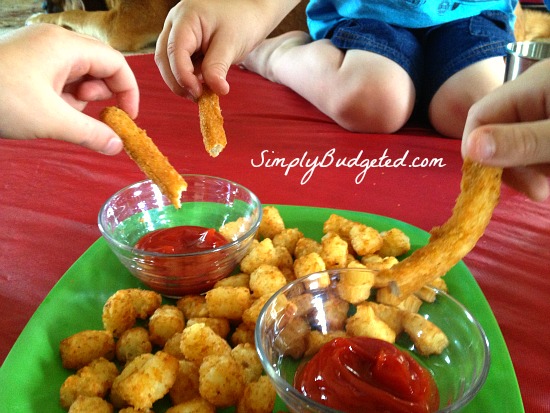 What are your quick summer lunch ideas? Leave me a comment and let me know!