I participated in this Delta Corrente campaign on behalf of Mom Central Consulting for Delta Faucets. I received a product sample and promotional item as a thank you for participating.  All thoughts and opinions are my own.
Our house is going on 20 years old now.  Since we live on well water, most of our plumbing fixtures are gradually starting to go bad on us.  We moved here six years ago and have already replaced the washer and dryer, the dishwasher, the refrigerator, and 3 faucets.  Lately, our toilets have started to cause us problems.  If you don't flush them just right, they just start running.  If you've ever had to jiggle your toilet handle, you know what I'm talking about.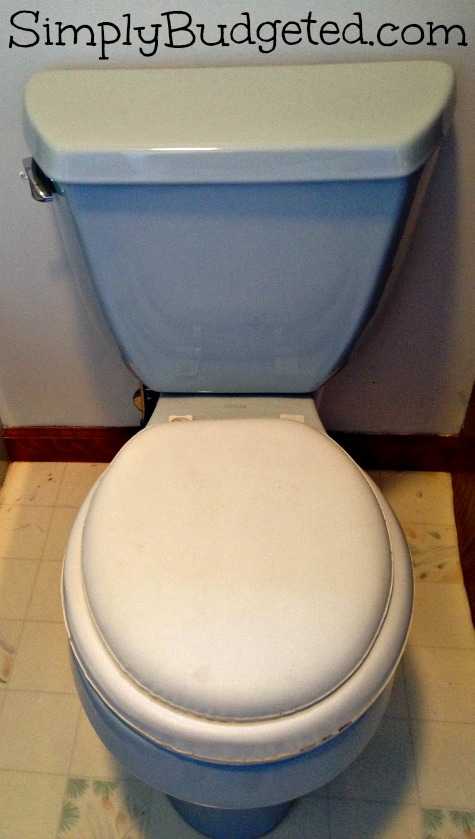 With our house running on well water, we make it a point to consider the water usage of any new toilets that we bring into the house.  When we saw that the Delta Corrente is WaterSense labeled and uses just 1.28 gallons of water per flush, we jumped at the chance to review it!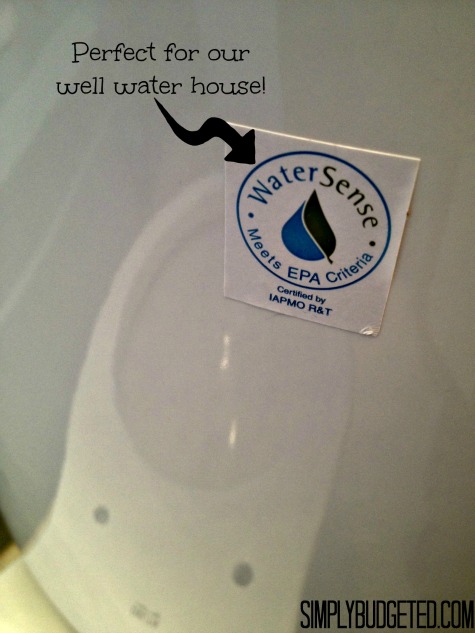 Right out of the box, I could see the beautiful design of the toilet.  We replaced a light blue toilet in our kids bathroom and I love the fact that our Delta Corrente is white.  It just looks so much cleaner.  Plus, the lines on the toilet were pretty smooth.  I'm almost sad that we let the kids have it!
Installation was just a breeze.  The first step was to remove the old one.  Thankfully, an EZ Out Toilet Removal Kit is included with every Corrente toilet.  Turn off the water, flush the toilet, and use the included sponge to soak up the remaining water.  The last time I removed a toilet, I used towels to soak up the water.  The sponge was a lot easier!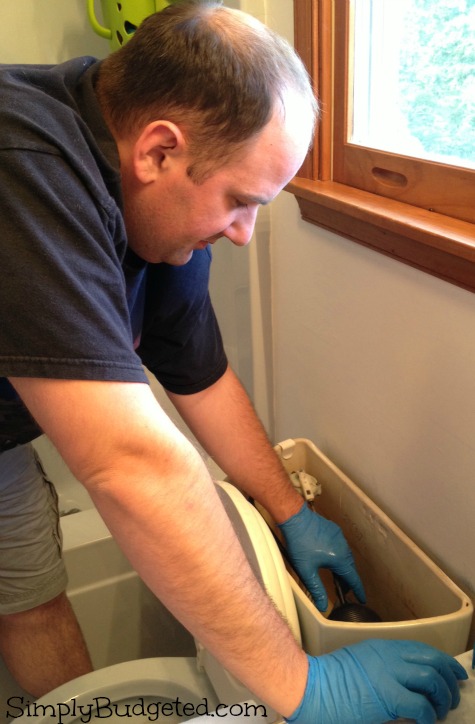 The messiest part of the entire installation process is the removal of the wax ring.  Delta includes gloves, a putty knife, and a disposal bag; everything you need to get that job done all in one place.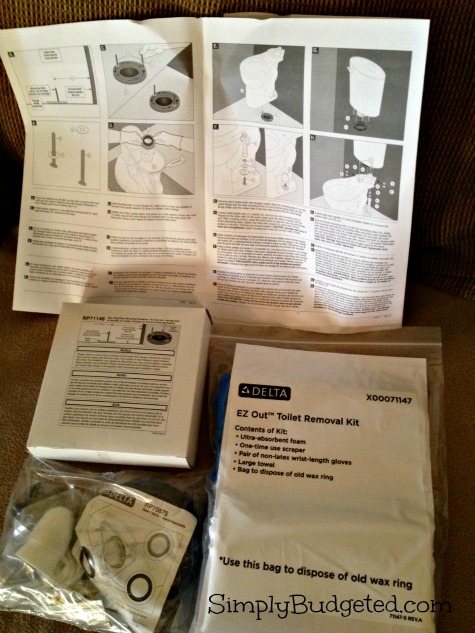 Once the old toilet was removed, putting the new one in was a snap.  The bowl fit right onto the previous bolts so that part was really easy.  I especially love the fact that the flexible hose is pre-attached to the tank.  It's just one less place for leaks to occur.  Just make sure that, when you attach the tank, you take your time, tightening each bolt just a little until the whole thing is set.  If you tighten one side all the way, you definitely run a risk of cracking the porcelain.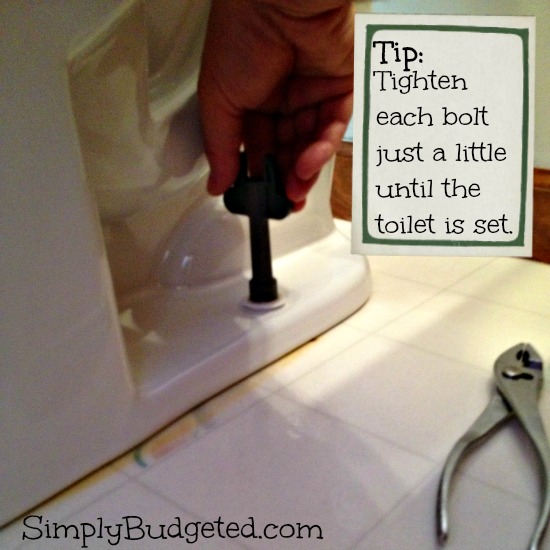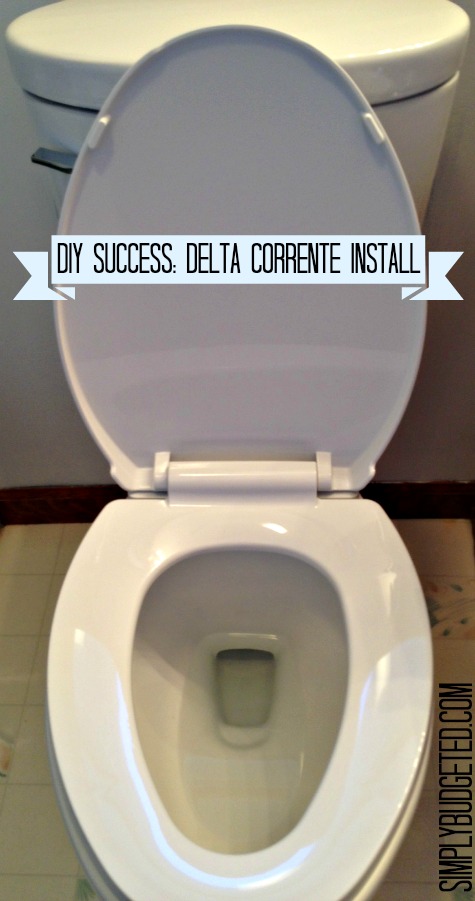 If you are in the market for a new toilet, make sure to check out the Corrente Elongated Water Saving Toilet.
What is the most important thing that you look for when purchasing a new plumbing fixture?  Is it the water usage or the style?  Leave us a comment and join the conversation.