I participated in a campaign on behalf of Mom Central Consulting for Cascade Platinum. I received a product sample to facilitate my review and a promotional item as a thank you for participating.
While Brian and I enjoy a glass of wine or  a mixed drink every now and then, that isn't an every day occurrence here at our house.  A pitcher of sweet tea in the refrigerator is an every day occurrence around here. We went out to dinner with my family earlier this month and I was reminded of my mom's love for flavored teas. Any time we are out and a restaurant has flavored tea, she orders it. Peach and raspberry are mom's favorite flavored teas. I decided to see if I could make a simply peach flavored tea here at home. Brian tells me after the fact that I could have made a simple syrup and let the peaches soak in there to absorb the flavor. I am sure that would be incredible and would defiantly be the This Cookin' Dad way of making Peach Sweet Tea. My way involved a couple cans of peaches and a pitcher of sun tea. I drained the peach juice off the peaches in the can and then poured it in my warm tea. I added enough sugar to give it a sweetness we love and can't go without around this house. I was impressed with myself.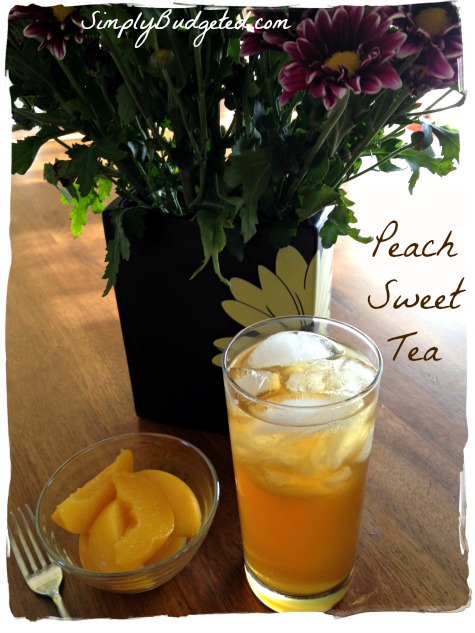 What made the picture was the sparking glass (and bowl). I love that I don't see speaks of soap or little bits of food grit on these glasses now. These glasses were a wedding present and are used every day at our house. They are simple but now they truly shine like they did when we got them thanks to Cascade Platinum in our dishwasher!
This week's theme in the Cascade Platinum Instagram contest is "My Platinum Clink". Cascade challenges to you to "Share an image of your favorite drinks served in shining glasses and submit the image to the Instagram contest." Each week, two contestants will be selected to receive a brand new Whirlpool dishwasher! Sweet!
Enjoying the Cascade Platinum Instagram contest? Besides this week's edition. There is one more edition next week and the theme is "My Platinum Table": Show us your sparkling tablescape for your most special celebrations! (Entry Period: 6/24-6/30)! Make sure to enter next week too for your last chance to win a sweet new dishwasher! Additionally, one lucky grand prize winner will receive a Platinum kitchen makeover!
I know that Cascade Platinum has found a new spot in our house. Right under the sink between the trash bags and cleaners. I not only love the time savings it is giving me but also the sparkling dishes, silverware, and glasses I find in my dishwasher each time I run it!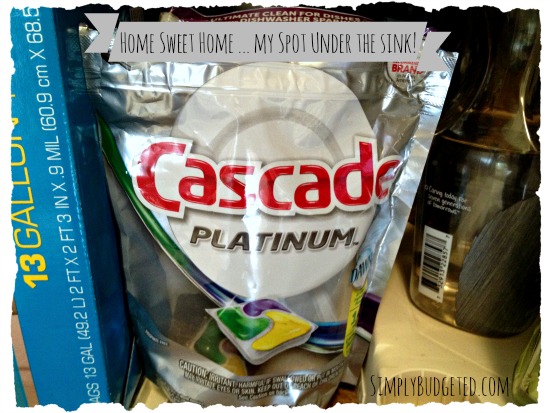 Have you take time to try Cascade Platinum yet? Be sure to add it your next shopping list. There is no going back to scrubbing all of those dishes for sure!