We are excited to work with Brew Over Ice on a sponsored review of Brew Over Ice K-cups!
Do you love your Keurig? We love our Keurig and I love opportunities to try new K-cups in our Keurig. Yes, I know the Keurig was a gift to Brian but I love it more than he does I think! We were excited to try the Vitamin Burst, Sweet & Creamy Regular Iced Coffee, and Snapple Peach Iced Tea K-cups!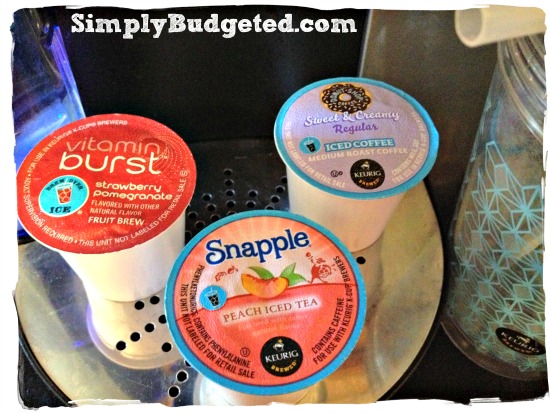 I snagged the Snapple Peach Iced Tea first. I loved the peach flavor in the iced tea! It was nice a sweet just how I like iced tea. Brian thought it was a little too peachy but that it made it more my pick even more so! I made the Sweet & Creamy Regular Iced Coffee for him. You can see how yummy it looks coming out of our Keurig …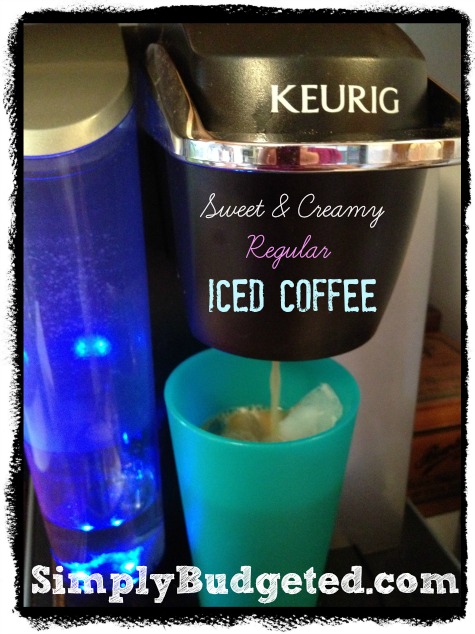 Yes, I said looks yummy. If you have been around here at Simply Budgeted for awhile, you know I don't drink coffee so this wasn't for me. Brian loved this cool drink on a warm Virginia day! He said to make sure you stir it though as the creamy part sinks to the bottom! Oh and for the Vitamin Burst, we shared it. I love the color of the Vitamin Burst. The red color makes you want to grab the Keurig Brew Over Ice cup and keep it for yourself for sure!