We are excited to feature a sponsored review of an Adelina Madelina diaper bag thanks to our new baby contributor!

Details …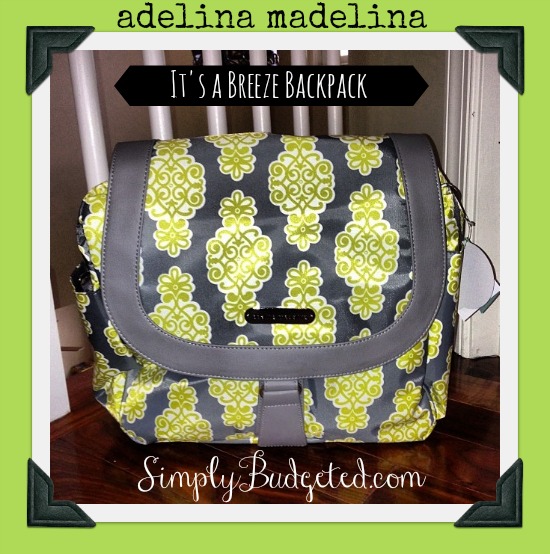 It's a Breeze Backpack in Storm Cloud/Lime
Motherhood is made easy using this versatile bag with both backpack and shoulder carrying options and plenty of pockets inside and out.
$79.99
 Dimensions: 12″ H x 13″ W x 6″ D
Backpack Strap drop: 21″- 40″ :: Long Strap drop: 31″- 59″
Care: Wipe clean with damp cloth. Do not wash. Do not dry clean.
Materials: 100% polyester body with 100% polyurethane trim
– See more at: http://www.adelinamadelina.com/backpacks/it-s-a-breeze-backpack-in-storm-cloud-lime#sthash.5Z93a2eQ.dpuf
Amy's Thoughts …
Being a purse girl myself the thought of carrying a diaper bag was a little bit scary. I wasn't sure I would ever find one that met the functional needs I would require, as well as the style that I could be proud to carry. I then stumbled upon the Adelina Madelina line of diaper bags. My favorite style was the 'It's a Breeze Backpack in Storm Cloud/Lime".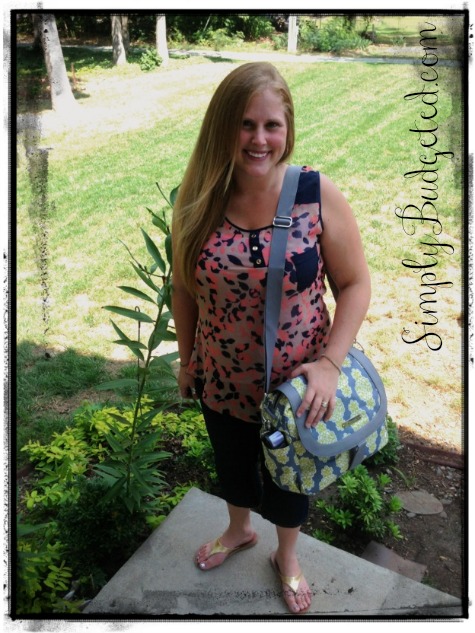 The reason this seemed like a perfect option is that it has the option of shoulder carrying as well as backpack. I am not sure which way I will use it the most but it certainly is nice to have the option when I am sure I will have 101 other important things I am trying to carry out the door. When this bag arrived in the mail I couldn't help but notice how nicely packaged it was, I would not hesitate to mail this as a gift to a friend.  It was neatly wrapped in tissue paper and then placed into an Adelina Madelina large sized plastic bag to protect it from the elements. This diaper bag also met many of my other requirements including a changing pad, easy to clean material, wipes case, and lots of pockets including side bottle pockets. There was one thing that I wasn't expecting but I think will come in handy since I have a not so great back, and that was the easy to attach stroller clips so that the bag can conveniently clip on to the back of the stroller.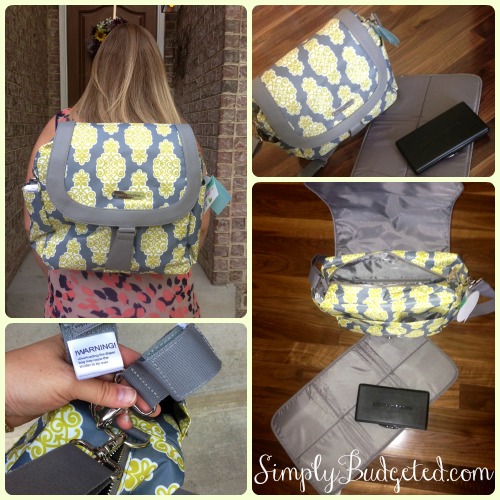 There are three other styles you could also choose from that include a tote, satchel, or a hobo but this one offered the versatility I was looking for with the backpack option. I can't wait to carry this bag, and my new mommy friends I have showed mine to have already ordered their own.