I participated in a campaign on behalf of Mom Central Consulting for Reebok. I received a Famous Footwear gift card to purchase a pair of Reebok shoes to facilitate my review and to thank me for participating.
Back to school season is here! The kids are looking for book bags, pencils, and shoes. I am on a mission myself to keep up with the kids and that means getting back into better shape as we have a schedule again. I am excited to get started in a good workout routine again with new shoes as the kids run back into the school doors.
I was excited to shop the Reebook selection at Famous Footwear to preview what I saw online. I honestly wasn't sure what shoe I even wanted when looking at their selection.
I started by narrowing the selection down by what was available in Famous Footwear in a Reebok women's size 8. I knew if I didn't do this, I would fall in love with a shoe that wasn't in my size because that is what always do! I was excited to see a great selection in a size 8! I almost always wear a size 8 so I was hoping that size 8 would work for me. After searching online, I realized I was falling in love with a pair of shoe and decided to keep my shopping online instead of heading out to the store.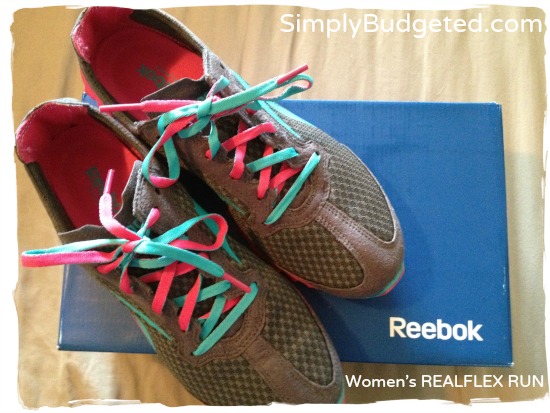 To be honest, It has been years since I bought Reebok shoes so I wasn't sure what to expect when my new shoes came in the mail. I am thrilled to say that these shoes fit perfectly! My primary goal when buying shoes is to find a comfortable shoe with the catch that it has to be in my budget! I am excited to have shoes that are not only comfortable and in budget but also super cute! My sister isn't loving the bright colors of shoes that is popular these days but I do love the hot pink in these shoes. They are a bit of a surprise for me but they are fun and I can use some fun to keep me going. These shoes are super light in weight. The tongue of the shoe is really thin but if you take time to straighten it out, it fits in the shoe great and doesn't move around when wearing the shoes.
I have been using these shoes on my elliptical and for walks so far. I am working my way back into being active and hope to venturing on some runs again soon. The lightweight of these shoes is perfect for keeping your feet feeling fresh and not like lead! Shopping online at Famous Footwear was a great experience for me. I even had the opportunity to leave a review the shoes to help other shoppers. Be sure to check out the Reebok Shop website too!
Are you ready for back to school time? What new shoes would help you be ready to get the kids running back into the school doors? Leave me a comment and let me know!