I participated in a campaign on behalf of Mom Central Consulting for Heinz Vinegar. I received a product sample to facilitate my review and as a thank you for participating.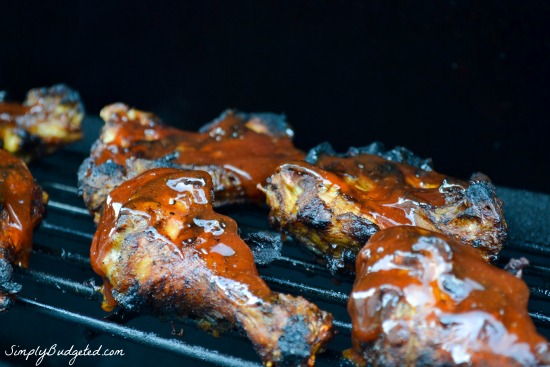 Did you know that vinegar translated literally from French means "sour wine"?  That makes sense when most vinegars do seem to come from wines that have been allowed to ferment.  However, they make vinegar out of all kinds of ingredients, including beer, honey, malt, and, of course, apple cider.
Apple cider vinegar has been used for years to relieve sunburn and skin irritations, to help combat inflammation, and as an overall health supplement.  It even works as a natural cleaner, deodorant, and disinfectant.  Just dilute it and you're ready to go.
Of course, my favorite use for apple cider vinegar is in the kitchen.  Add some oil, mustard, salt, and pepper and you've got a great little vinaigrette.  Take some apple cider vinegar, brown sugar, salt, pepper, and water and you've got a quick marinade for some tasty, juicy pork chops.  My favorite, though, is to make and simply and oh so delicious BBQ sauce that I can use on chicken, ribs, pulled pork, or just about anything that needs a little extra kick.
When you are looking for apple cider vinegar, you have a couple of different options.  You can go with the filtered, pasteurized version or the raw, unfiltered version.  The filtered apple cider vinegar has less sediment and is definitely better when you are looking for a cleaner.  If you are looking for the medicinal benefits, definitely go with the unfiltered.  The flavors are not vastly different so, from a cooking perspective, it shouldn't matter too much which one you pick.  Personally, I prefer to have to health benefits of the raw, unfiltered apple cider vinegar.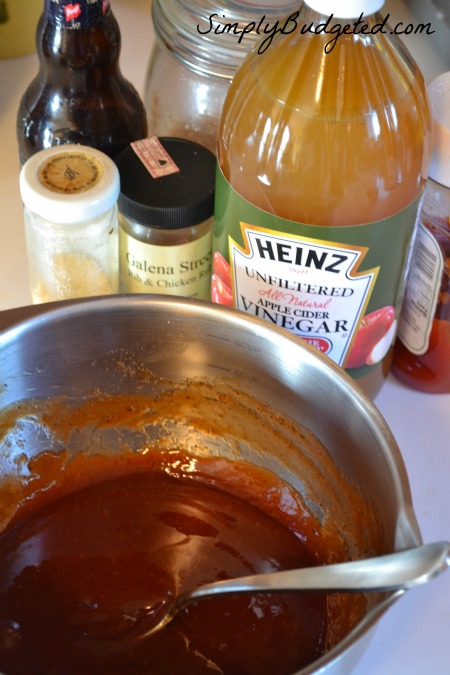 Heinz Apple Cider Vinegar Sauce
This is a sweet and tangy sauce.  Think of this recipe as a base.  If you need a little more tang, add some more vinegar.  More heat?  Add some cayenne pepper or ancho chile powder.  Need it thinner to mop some ribs, add some water or apple juice.  Have fun with it and adjust it to your needs.
Ingredients
1 cup ketchup
1/2 cup light brown sugar
1/4 cup apple cider vinegar
1/8 cup Worchestershire sauce
1/8 cup spices and seasonings
salt and pepper to taste
Directions
Combine all ingredients.  Heat it up over low heat if you want.  Really…that's it!
Need more?  Find some recipes on the Heinz Vinegar Recipe site.
So what is your favorite use for apple cider vinegar?  Do you use it more in the kitchen or in other parts of the house?  Leave us a comment and let us know!