We are excited to participate in a sponsored craft review of text-UR foam product kits.
What is text-UR Foam?
Priced from $2.99 to $8.99 even kids on a budget can relish the art of making something with their hands, no drawing, coloring or painting required. Use the 3D space-urs™, which are peel and stick, stackable squares included in most text-UR Foam products to create an instant wow effect and make ordinary arts & crafts projects extraordinary. The 3D text-UR Foam sheets come in 6 bright colors and cool textures like Wavy, Scaly and Terry Cloth!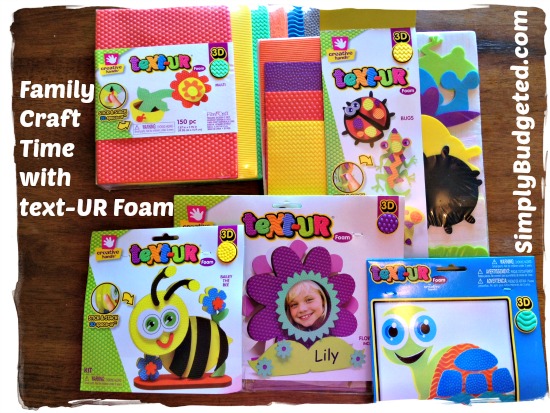 We were received the following kit …
Standard Package 
·       1 shape kit- The bug kit  7.99 value
·       1 frame kit (flower theme) 3.99 value
·       1 Bee Standup kit 3.99 value
·       1 turtle standup kit (exclusive to Michaels) 3.99 value
·       1 foam sheets kit (the package of Multi color sheets)7.99 value
I admit the kit went camping with us but we didn't find to do the crafts as Grand
ma and Grandpa kept us busy! I took them a few other places too but the evenings filled up. The men at the church hosted a fundraising dinner recently and I took them with us. The kids at the event were running around the fellowship hall and when other kids run, our kids run. So we decided to separate to a Sunday School room while Brian continued working the dinner event.
We laid all of the pieces of the bug kit out on the floor and the kids pick their bug.
They went to work …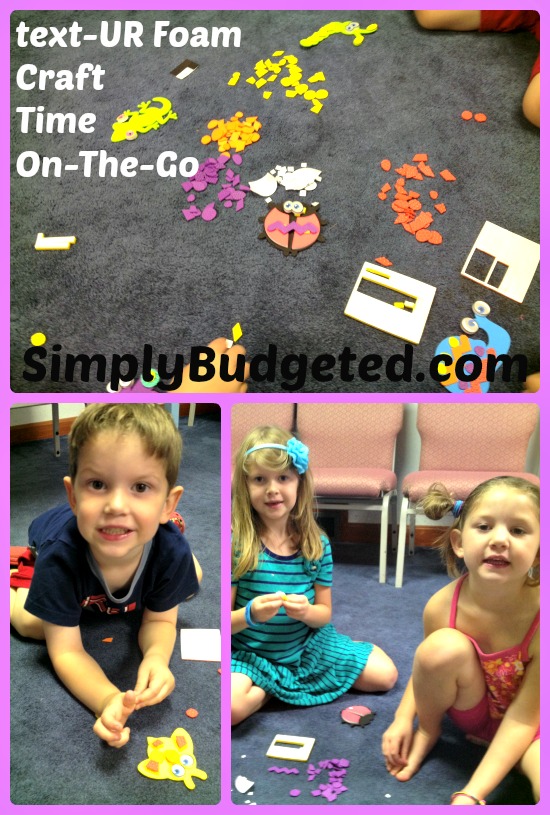 Their bug creations were fun. I admit that I did do the lizard because the girls wanted to share a second creation. I had fun too!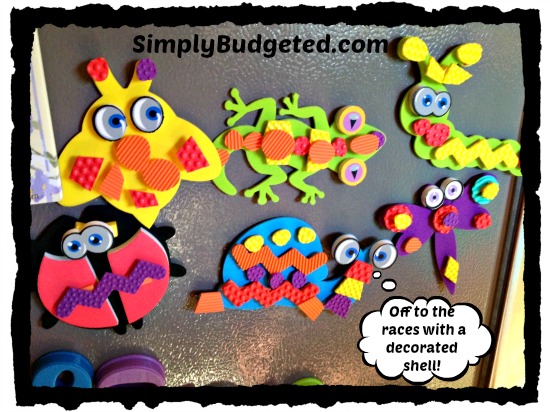 I was worried the little squares that stick the foam to the foam were too small for the kids to do on their own but they all worked with them. Matthew was even getting them off and he is only 4! I didn't realize at first that the orange and yellow stacking squares were different heights. When I did realize that, the kids did enjoy the creations more. There are a lot of pieces left so I know the kids will add them to the other kids and probable end up making some textured creations on paper at some point too!
Would kids in your life enjoy crafting with text-UR foam kids?