Thanks to Briggs & Stratton for making this review of the American Red Cross Basic Emergency Preparedness Kit possible!  All thoughts and opinions are my own.
September is National Preparedness Month.  Sometimes, when we consider emergency preparedness, we think about the extreme measures that the individuals featured on shows like Doomsday Preppers.  As it happens, though, preparedness can be as simple or as complex as you wish.
Taking Simple Steps
In the event of smaller emergencies like short-term power outages, storm damage, etc. or if you are close to resources that can support you, you may only need simple preparations to get through.  Stocking extra water, having cut firewood, and storing various emergency supplies (i.e. flashlight, first aid kit, batteries) together in an easily accessible location can make life a lot easier in an emergency.  Even having a full gas can to run any power tools can save you from having to make a trip out to deal with panicky crowds.
This Basic Emergency Preparedness Kit available from the American Red Cross is a great start.  One of these for each member of your family should sustain you for a full three days!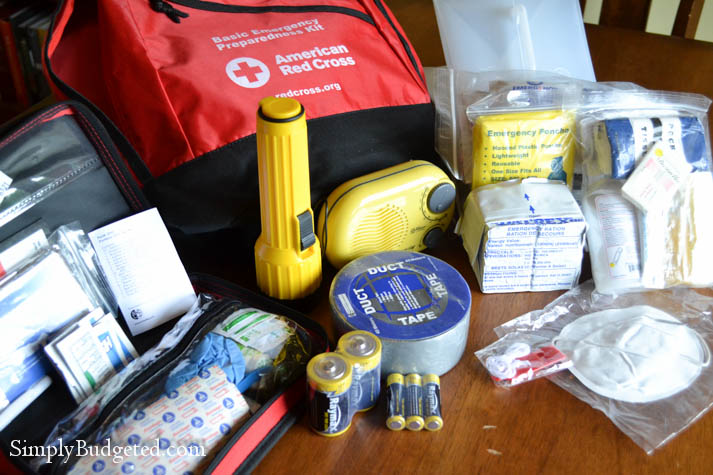 Longer Term Preparedness
If you are worried about longer term emergency situations or simply choose not to live without for those few days, you might consider taking preparedness to the next level.  A couple of winters ago, we had an awful storm that knocked out power for several days.  Thankfully, we had a fireplace that we used to heat the house and to melt water.  We also had a grill with a full propane tank for cooking hot meals.  Not ideal, but enough to get through.  At those times, I really wish that we could afford a generator to keep the power turned on in the house.
Whether a portable or standby generator, enough energy to keep the heat and water going and the refrigerator running would have been very nice!  Moreover, we could certainly have helped out a lot of our neighbors.
If you want to find out more about National Preparedness Month, check out Ready.gov.
Are you ready for an emergency?  What have you done to prepare?  What do you have left to do?