We are … OK Matthew is beyond excited … how about ecstatic to help provide a sponsored review of the Dino Dan DVDs!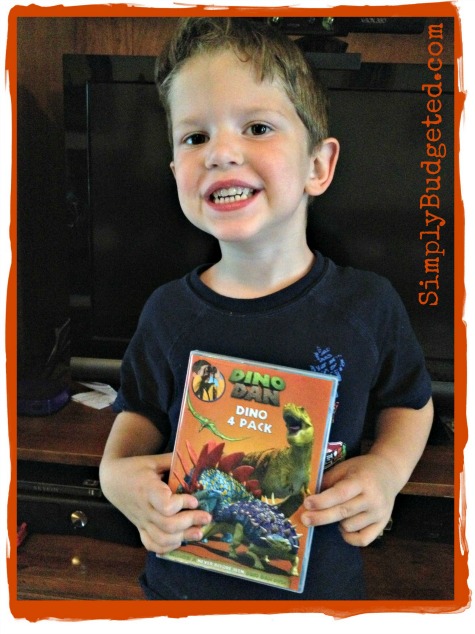 Details …
Dino Dan DVDs are now available in a special 4-pack through NCircle Entertainment beginning September 24, 2013.  With a suggested retail price of $24.99 for four DVDs – Ready, Set, DINO!; Dino Trackers; To Catch a Dino! and Cretaceous Creatures! – the Dino Dan 4-pack also includes a bonus augmented reality feature on the DVD package that, when the code is scanned, brings dinosaurs to life!  The four-pack is available at Target stores nationwide from September 24.
Dino Dan is an ordinary 10-year old boy with an extraordinary obsession: he eats, sleeps and breathes dinosaurs. A typical day for Dan isn't complete unless he's racing a T-Rex on his school track, finding a Pterodactylus in his attic or getting a baby Brachiosaurus back to its mom. But kids don't need to imagine dinosaurs because in Dino Dan, dinosaurs lurk around every corner, they're behind every mystery, they fuel every adventure, and they help answer questions, too!
Our Thoughts …
Matthew is a huge Dino Dan fan so when he saw this show up with FOUR Dino Dan DVD movies he was beyond excited. I could hear his excitement over the phone when he told me they came! He loves to tell me which disc are his favorite and why.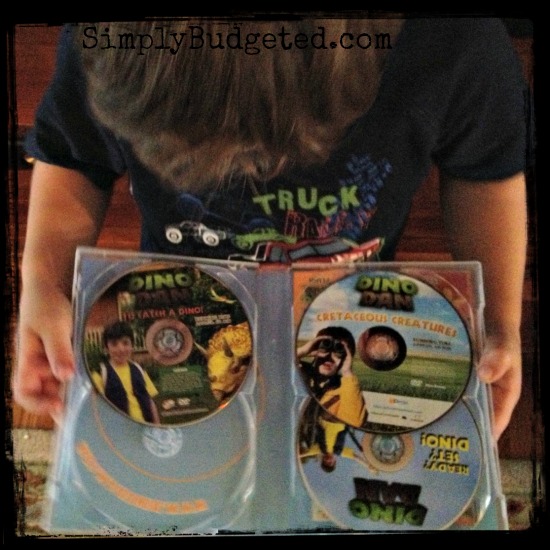 Dino Trackers is missing from the case in this picture because it is in the DVD player in the van. Matthew loves to watch the shows as we ride to and from various locations. He loves to tell me about T-Rex and Brontosaurs. He will also tell me who is  a meat eater and who is a plant eater. I heard him tell his sister about herbivores the other day! Man was I impressed to hear a 4 year not only use that word but know what that word meant. Of course introducing your child to shows such as Dino Dan does mean that you will get the requests to visit a dinosaur bone museum. What?! ummm, yeah. I told Matthew we would work on that. Maybe over Spring Break? In all honesty though, I love that he is showing a love for science because that is what Dino Dan is really teaching him even at the young age of four! It is easy to say that the Dino Dan DVD 4 Pack is a hit at our house!
Do you have a Dino Dan fan at your house too?