I participated in a campaign on behalf of Mom Central Consulting for Welch's. I received product samples to facilitate my review, and a promotional item as a thank you for participating.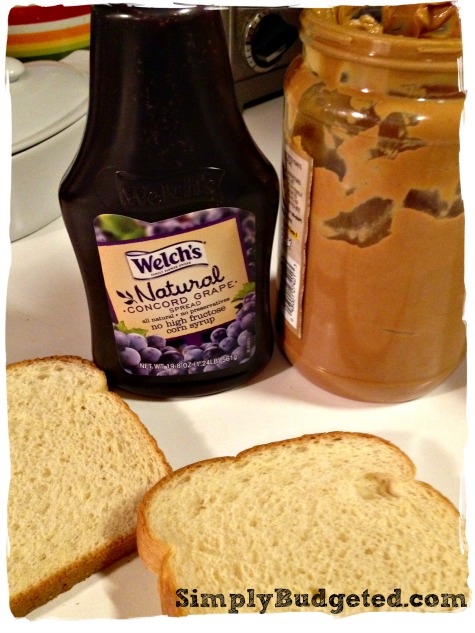 How long does it take for a special moment at your house? Welch's believes that the time you enjoy a glass of juice or make a sandwich can be those special moments. Welch's has a new movement called "Share what's good". They are asking you share your special moments with family, friends, and everyone special in your life! You just need to visit Sharewhatsgood.com to find information on the contest and even recipes!
I am a big lunch packer. You probably have heard of my comments about packing 4 lunches a night. It gets old but I keep going and packing. Lately, I have gone back to my old standard of peanut butter and jelly. For me, a peanut butter and jelly sandwich only has grape jelly … specifically Welch's Grape Jelly. They are so good. You can see I even enjoyed my sandwich with a bottle of Welch's Grape Juice the other day at the office. mmmm!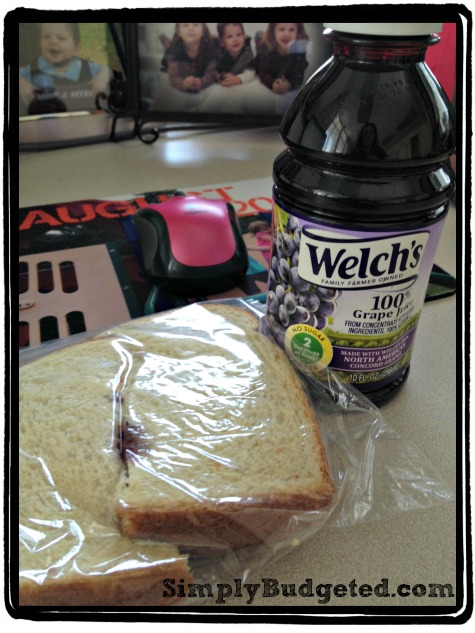 But lunch packing just isn't for school time or work time. If we head out for a little day trip, we pack lunch and hit the road. The kids are used to finding a spot to eat and unpacking the cooler. A few weeks ago we went to the Frontier Culture Museum in Staunton, VA (post to come!). Brian snapped a few pictures of the kids and I finishing our picnic lunch. Memories of enjoying a meal outside when we are doing activities are some of my favorite memories.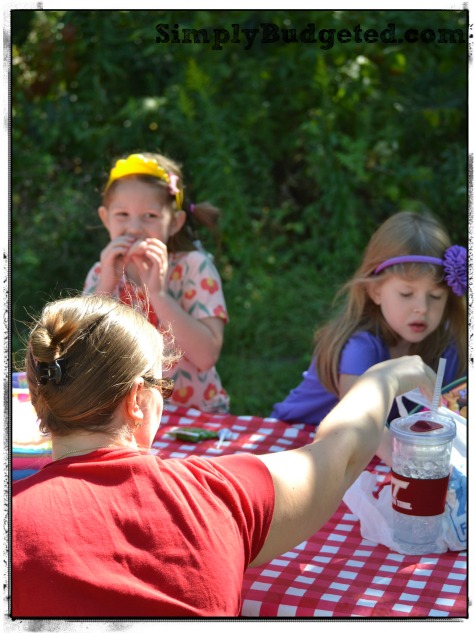 Do you have family picnics? What are your favorite memories that would submit to the Welch's Share What's Good campaign? Leave me a comment and let me know!