Every year, we make it a point to go apple picking at Carter Mountain Orchard.  It's a great time to get out with the kids and develop those great memories that will, hopefully, overshadow all of the terrible stuff that we put them through.  (Seriously, why does putting on shoes before heading out to the bus have to be a fight every morning??!!)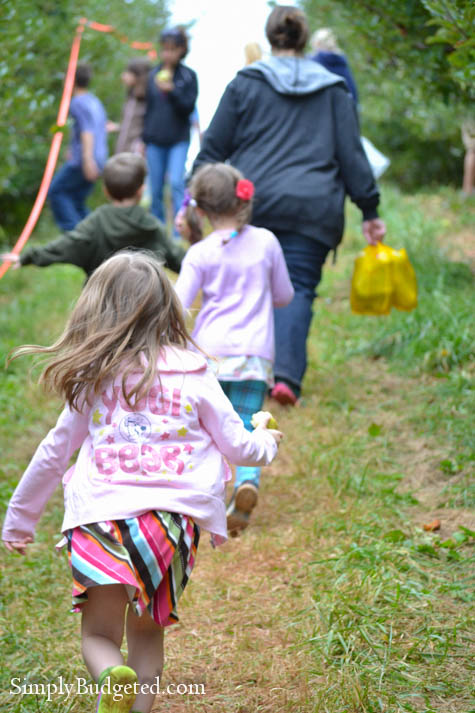 The kids really do have a blast.  We learn about nature, connect with our food and each other, and just have a nice time doing it.  The problem with apple picking with 3 kids, though, is that enough is never enough.  They would pick all day if we let them!  What are you supposed to do with all of those apples?  We can't eat that many apples before they go bad.  I love applesauce, but I hate canning it.  I can cut up a couple to bake with a roast here and there, but I need more options.
I was struggling with this while I stood in line for the obligatory gallon of cider and dozen apple cider donuts.  That's when it hit me!  I could use those apple cider donuts to make a bread pudding!  So I bought an extra dozen (or so) donuts and set about putting together this recipe.  Here's how it went!  (If you just want the recipe, scroll down below the pictures.)
Once you take a look at the few number of ingredients, it really isn't all that imposing a task.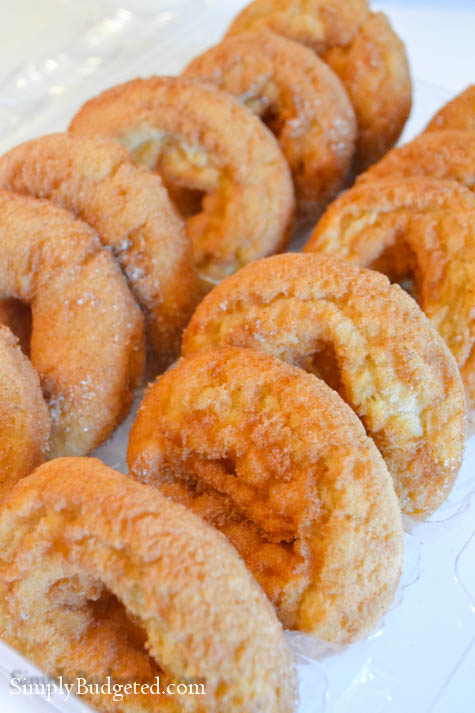 These really needed to be called out special.  If you have a chance to grab some apple cider donuts, take advantage.  It's worth it!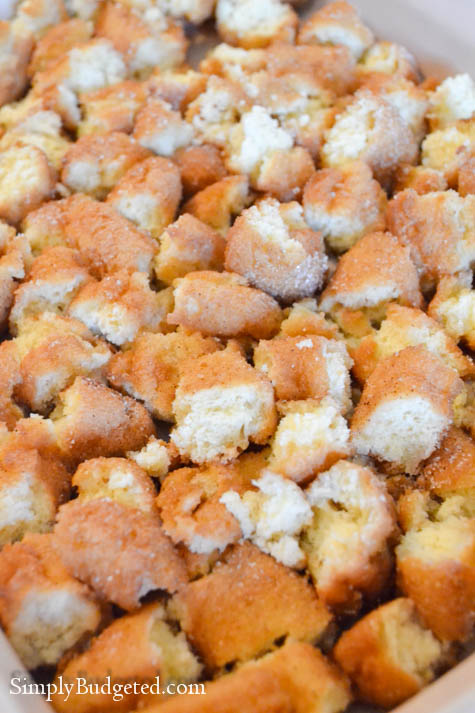 So tear up those donuts.  Yes, the entire dozen!  You will want to eat them.  Trust me…refrain and wait for the final product!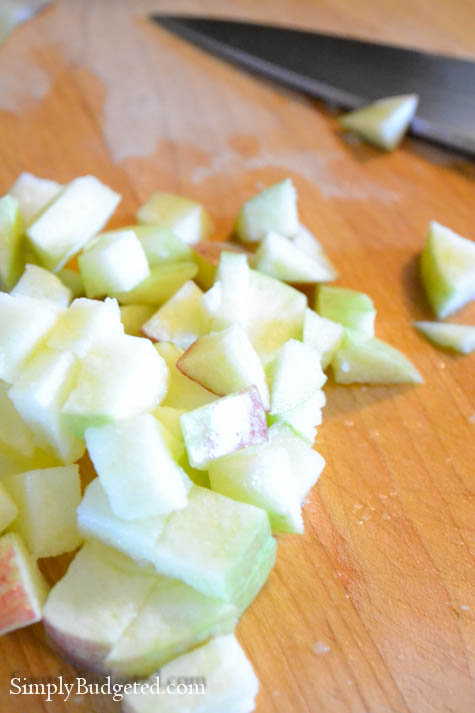 A nice dice of  two fresh Jonagold apples.   YUM!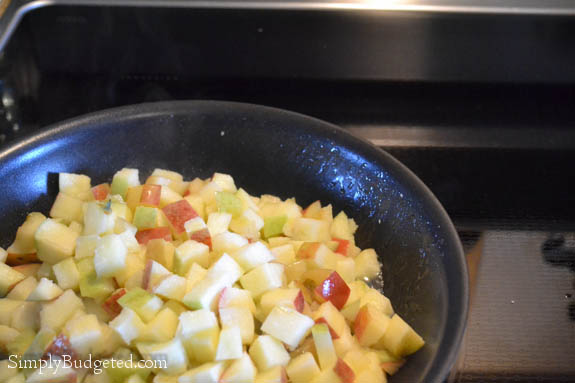 Cook the apples in a little butter…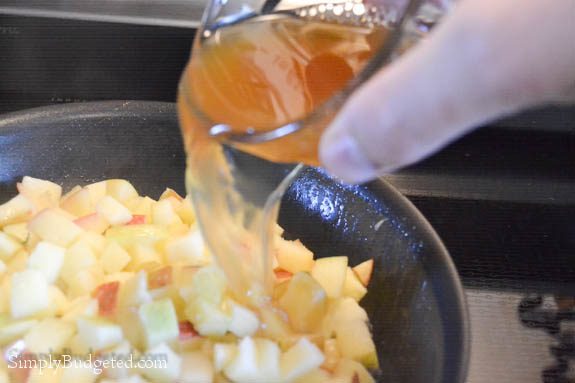 …add 1/4 cup of apple cider…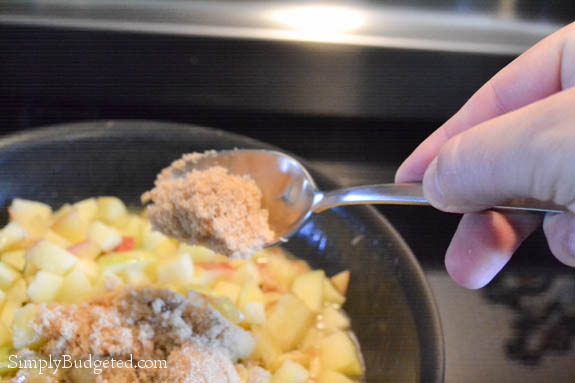 …and 2 Tbsp brown sugar.  Cook the liquid down to a syrup and set aside.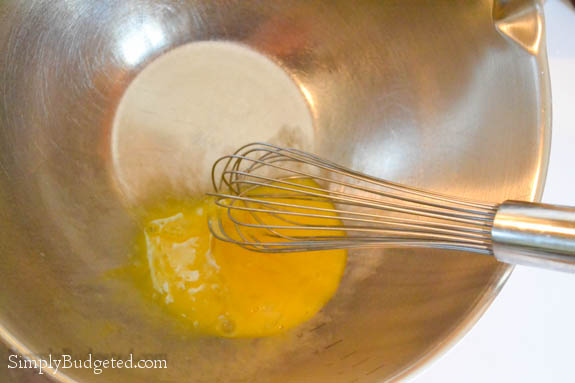 Time for the custard!  Add two eggs…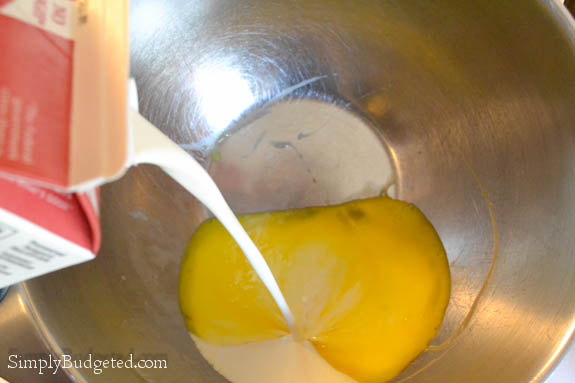 …two cups of heavy cream…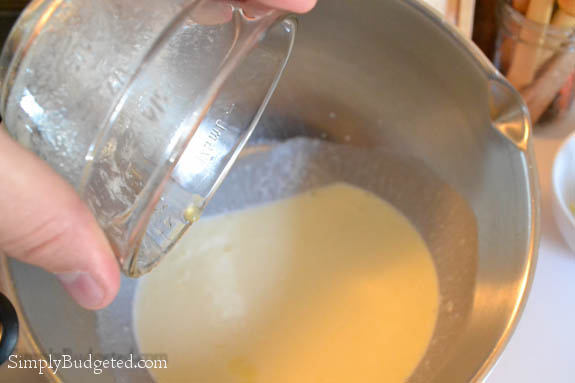 …2 Tbsp melted butter…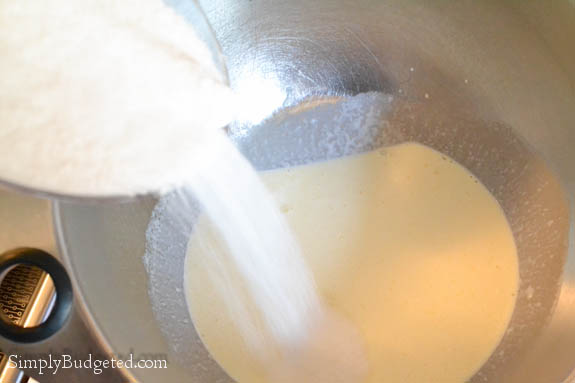 …and 2 cups of white sugar.  Pour the apples and the custard over the broken donuts and bake at 350 for 35-40 minutes.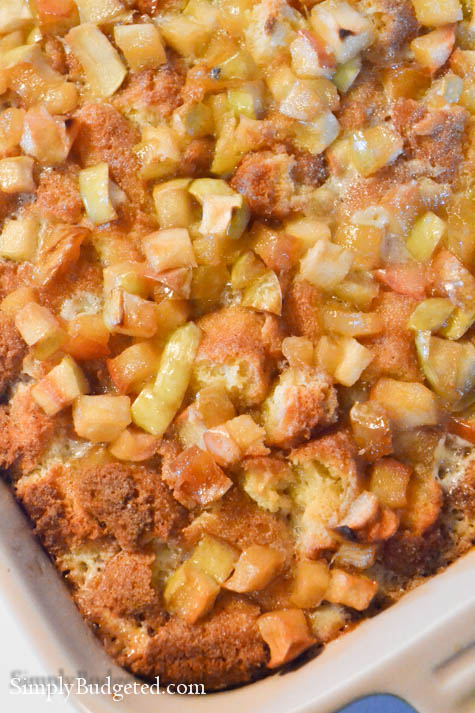 Let it cool for about 15-20 minutes before digging in.  You can let it cool to room temperature, but I really do love it hot and fresh from the oven.  Enjoy!
Feelin' Fancy?

Disperse everything into ramekins, bake in a water bath, and reduce the cooking time by 10-15 minutes.  To release, just run a butter knife around the edge of the ramekin.  You can dress them up or just eat them right out of the ramekins (careful, they are hot!).
Apple Donut Bread Pudding
We used donuts bought at our local orchard, but any cake donuts would work fine.  Just make sure to leave them out for a day or two so they can soak up all of that sweet, eggy goodness.  We used Jonagold apples because they were in season when we made this, but any firm baking apple would work well.  I really want to try it with the tartness of a granny smith!  I only added two here for just a taste, but you could probably add three or four with fantastic results.  Let me know how it turns out!
Ingredients
1 doz apple cider donuts
1 Tbsp butter
2 apples, diced
1/4 cup apple cider
2 Tbsp brown sugar
2 eggs
2 C heavy cream
2 Tbsp butter, melted
2 C white sugar
Directions
Set oven to 350.
In a large casserole dish, break apart the donuts into bite-sized pieces.  You should get at 8-10 pieces per donut.  Set aside
Using a skillet over medium heat, melt 1 Tbsp butter.  Add apples and allow to cook for 2-3 minutes before adding cider and brown sugar.  Allow to cook until the liquid reduces by about half, about 5 minutes.  It should be syrupy, not thick.  Pour over the donuts.
In a large mixing bowl, combine eggs, cream, melted butter, and white sugar until the sugar is mostly dissolved.  Pour evenly over the donuts.
Bake at 350 for 35-40 minutes or until the custard is set, but soft.  A little jiggle is ok, but a lot means it needs another 5 minutes.
Serve with ice cream or your favorite sauce and enjoy!
What do you do with all of your apples in the fall?  Have a secret dessert?  Something that you wait all year for?  Leave us a comment and share with us!