Our little guy loves pizza. He also loves the Which Wich Pizza Sandwich. We do love the 99 cent kids night at Which Wich but we can't get there enough for our little guy. So I decided to try my hand at making a Copycat Which Wich Pizza Sandwich.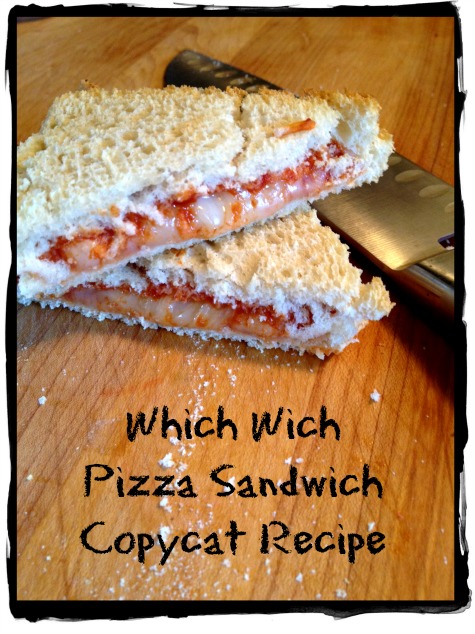 Ingredients
2 slices of white bread (crust cut off)
2 soup spoonfuls of pizza sauce or spaghetti sauce
1/4 cup of shredded mozzarella cheese
Directions
Pre-heat oven to 375 degrees Place your slices of white bread on a foil lined cookie sheet. Spread the pizza or spaghetti sauce over one side of each bread. Spread shredded mozzarella cheese over sauce. Place the other piece of white bread sauce side down over the mozzarella cheese. Bake for 10-15 minute depending on how toasted you want your pizza sandwich!
Cut in half and enjoy!
What do you think? Have you tried the Which Wich Pizza Sandwich? I hope you enjoy this Copycat Which Wich Pizza Sandwich recipe!