Thanks to Sophie's Cuban Cuisine for making this post possible.  I attended a media showing and received a complimentary meal in exchange for my review.  All thoughts and opinions are my own.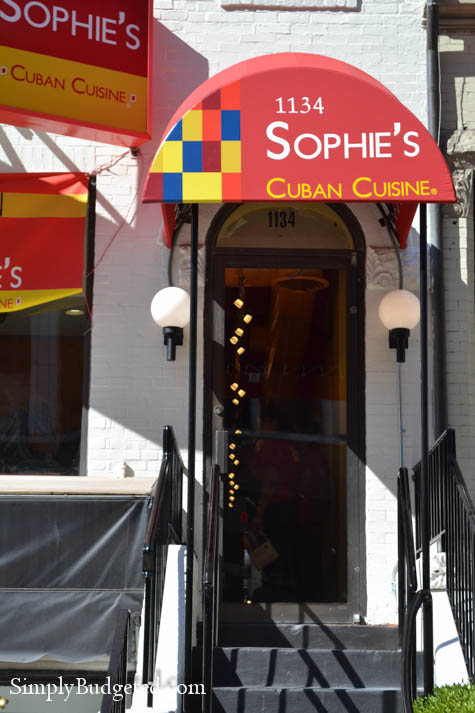 We are pleased to welcome Sophie's Cuban Cuisine to Washington, DC.  For years, Sophie's has been growing in New York City.  They opened their first restaurant back in 1997 and, even after losing two restaurants on 9/11, they now have 8 of them spread across the city.  The plan is simple.  Good food, served quickly and at a reasonable price.
James Lambert is excited to be able to expand the Sophie's franchise from it's home in New York to Washington, DC.  He believes that he has found the new standard in fast-casual dining for the DC area.  Whether you choose the dine-in, take-out, pick-up, delivery, or catering options, James is committed to proving each guest a rewarding experience that puts high-quality, tasty food first.  James was more than happy to welcome us in and field any questions that we had about the business, his franchising, and the food itself.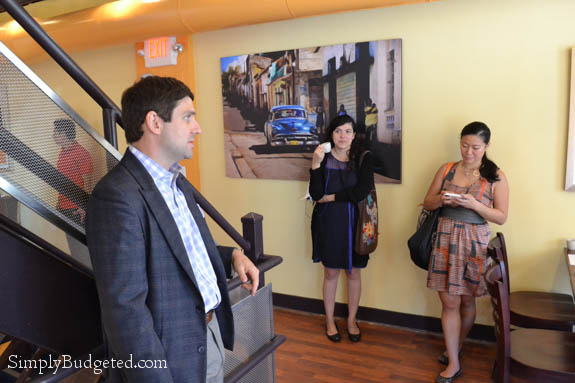 If you are a fan of Cuban cuisine, you know that it can be done in a very fancy, expensive way.  You probably also know that it doesn't always need all of that.  Cuban food is based in simplicity.  A little time and a little love are all that are needed to transform simple ingredients into magical dishes.  Sophie's definitely takes this concept to heart.  You are welcomed into the restaurant with open arms.  When you dig into one of the fresh empinadas, you can taste the care that went into making them.  Slather them with Sophie's famous green sauce and you know you are starting things off right.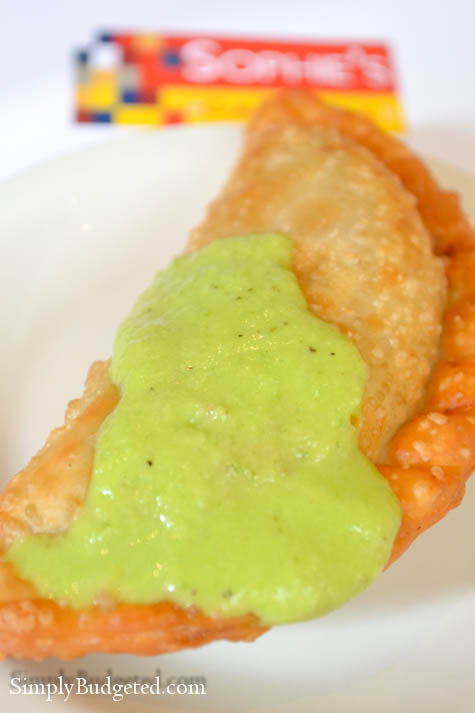 I love the cafeteria style feel of the service line.  You can dine-in or get your order to go and you know that you are getting the same quality.  You can also see the food that you are getting and trust that it is being done right.  Pick yourself up a special and 2 sides for $10!  How can you beat great food, crazy fast for that price?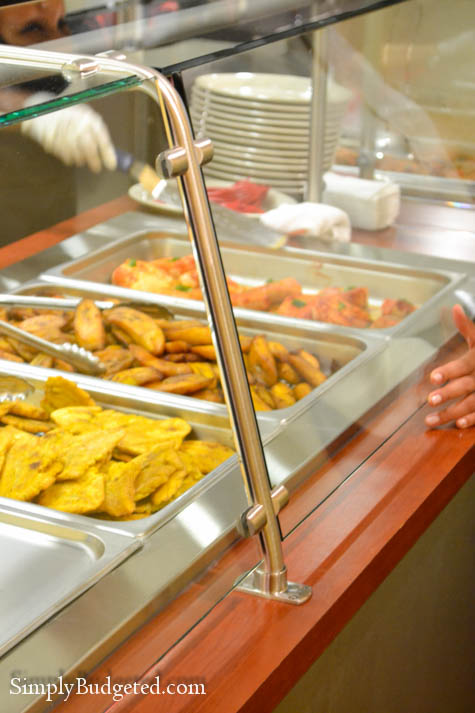 The options are so simple, but so tasty.  The pernil, or roast pork, is prepared with a simple citrus mojo and a little water, roasted until done and then placed back into it's juices once pulled.  Plus…it's pork!  What's not to love?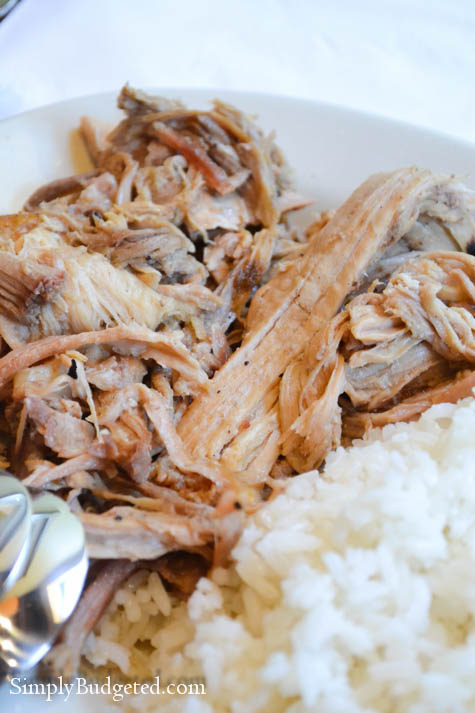 Served with a side of the moro rice, or rice with black beans, you truly have a filling meal here.  As a Louisiana boy, I do have to say that I love beans and rice.  I grew up with Red Beans and Rice, but I'll take black anyday!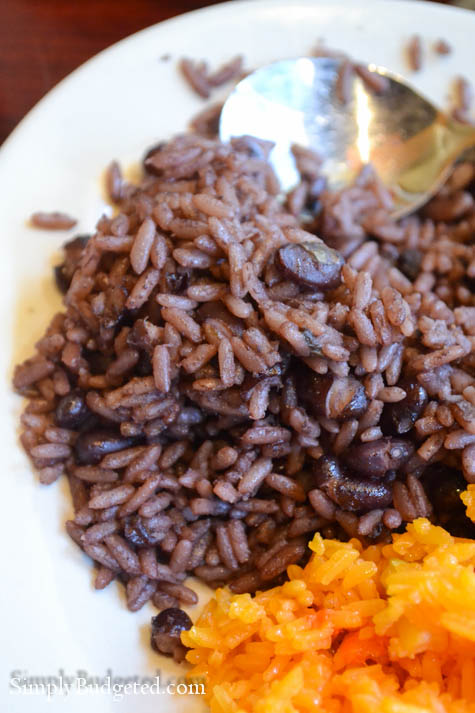 Top the meal off with a side of sweet plantains and you get to finish off the meal by giving your sweet tooth something to be happy about as well.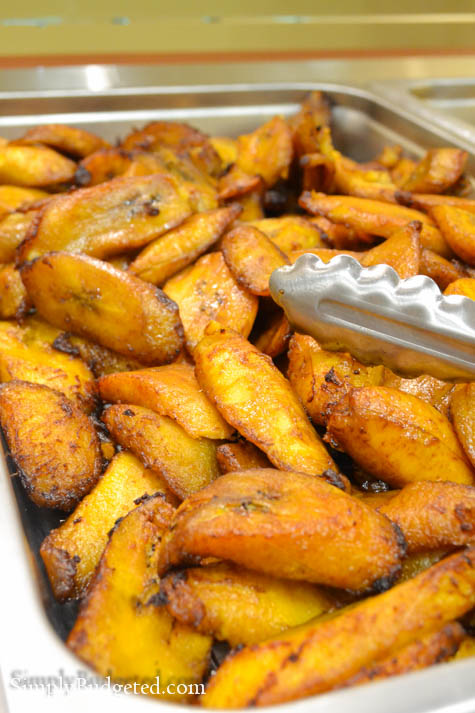 Not in the mood for a full meal?  Just need something that you can eat as you walk along?  No problemo!  Grab a traditional cubano sandwich or tuck into one of these.  The pernil especial, a sandwich on yummy Cuban bread with that delicious roast pork, mayo, onions, those incredible sweet plantains, and Sophie's slightly spicy, special green sauce.  All of those flavors rolled into one sandwich?  It's just ridiculous!  Speaking of the Cuban bread…did you know that they had to find a baker willing to bake Sophie's bread recipe in order for them to open in DC?  Too bad they wouldn't tell me which baker!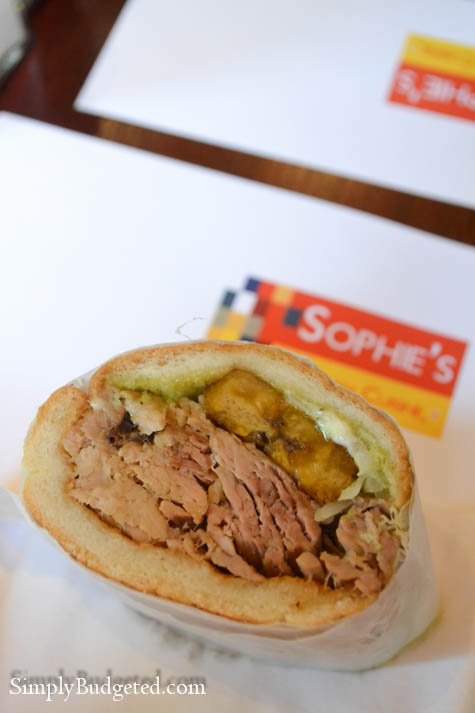 If you can't already tell, I am pretty excited at the prospect of an inexpensive, but very well done, Cuban restaurant in the DC area.  To be honest, I get tired of the same old thing.  It's either a deli sandwich, a salad, or a long, sit-down lunch.  DC has been needing something, fast, good, and inexpensive that stands out from the pack.  Sophie's Cuban Cuisine should fill that bill.
If you are in the DC area and want to stop by, you are in so much luck!  Sophie's Cuban Cuisine officially opened their first DC restaurant today, October 3, 2013!  You can find out more information, including how to get there, by visiting their website or by following them on Twitter or Facebook.
Now, if we can only get them to come down to Charlottesville!
How much do you love Cuban food?  How excited are you about Sophie's Cuban Cuisine coming to DC?  Do you need a franchise where you live?