Thanks to the Collective Bias®  Social Fabric® Community for making this post about STAR Olive Oil possible.  This shop has been compensated as part of a social shopper insights study for Collective Bias and its client.
Ever get surprised by the stuff that you can find when you get looking around?  I went shopping at Walmart and would never have guessed that I could find olive oils that are paired for different products.  Did you know that STAR Olive Oil puts out three different oils that are designed for use with vegetables (Arbequina), poultry/fish (Hojiblanca), or beef/lamb (Picual)?  I thought I was an olive oil snob of sorts!  I've even done an olive oil tasting at an olive oil plant in Chile!  How little I knew!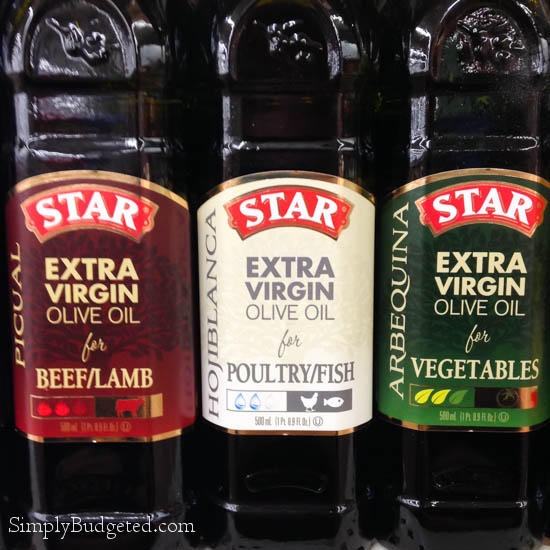 At home, we use a lot of olive oil.  We'll often use it in place of or in combination with butter.  It is so much healthier than butter and you can pretty easily find conversion charts that show you how to substitute olive oil in in place of butter in just about any dish.  Have you ever had an olive oil cake?  Sensational!
Since my experience in Chile, I am much more interested in the sourcing of the oil.  I was excited to see that the Arbequina was a blend that included Chilean oil.  The other two olive oils were both Spanish in origin, but were different varieties.  I was so excited at the prospect of these oils that I had to purchase all three.
Right away, I went to work.  I used the Arbequina to sautee veggies for a broccoli rice casserole and the Hojiblanca to sear and roast some chicken breast.  It was an easy dinner, but shows the versatility of olive oil and the simplicity of it's use in everyday cooking.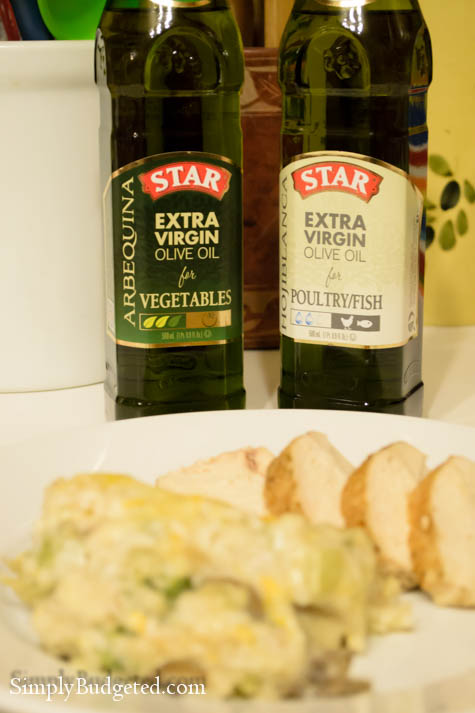 Easy weeknight meal, right?  Make sure you follow along on Twitter and Pinterest to get more information about these products and to see what others are cooking up.
How are you using olive oil in your everyday cooking?  Did you know that different types of olive oils work best with different types of products?  Leave us a comment and let us know.