We are excited to feature a sponsored review of the Flashlight Friends – Green Dragon as we approach the holiday season.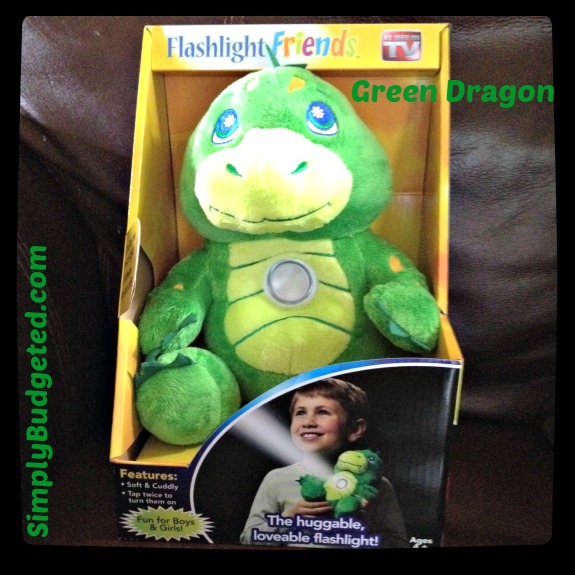 Details …
Flashlight Friend perfect for night games, sleepovers, story time and more

Features:Shuts off automatically after 10 minutes Never gets hot Lasts for hundreds of hours once to turn on and once to turn off Comes with a handle for easy use and safe for kids of all ages

Care Instructions:Spot Clean Only
My Thoughts …
If you are like me then you have seen the commercials for Flashlight Friends and thought, yeah OK, not for us. They are an As Seen on TV product so do you really need one?
THEN your four year starts sleeping with a flashlight.
THEN your four year starts losing his flashlight in the middle of the night which results in him waking mommy up to find it.
THEN you realize the beauty of the Flashlight Friends concept of a flashlight inside a stuffed animal because your four year old don't lose it at 3am!
This is what we see before bed. Matthew has named his Flashlight Friends, "Fire Dragon", and it is easy to say this is a friend for him for sure! Here is Fire Dragon OFF and ON.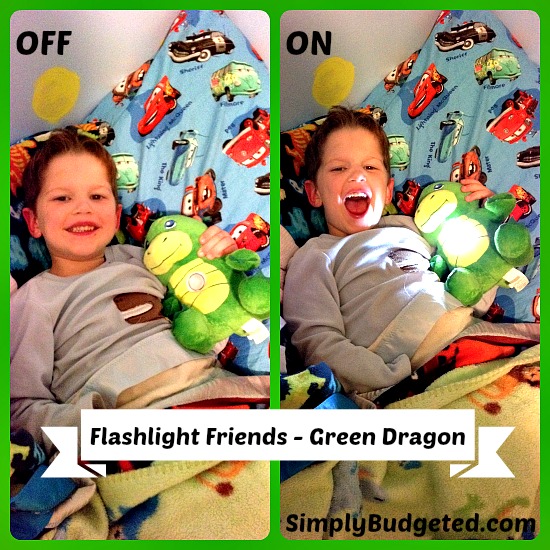 The one thing I can tell you for sure is that since Matthew has had Fire Dragon, he has stopped waking me up to find his flashlight. He hasn't stopped waking me up but at least I am not looking for a flashlight at 3am!! This makes the Flashlight Friends a success at our house.
Grace has already announced she wants the Flashlight Friends – Blue Dog from Santa this year. She is seven and I am convinced she wants it so she can hide she is reading books in bed. That is OK, if she is reading books, I won't complain and I do believe that Santa will bring her a Flashlight Friends – Blue Dog.
There are six varieties of Flashlight Friends. Check them out here: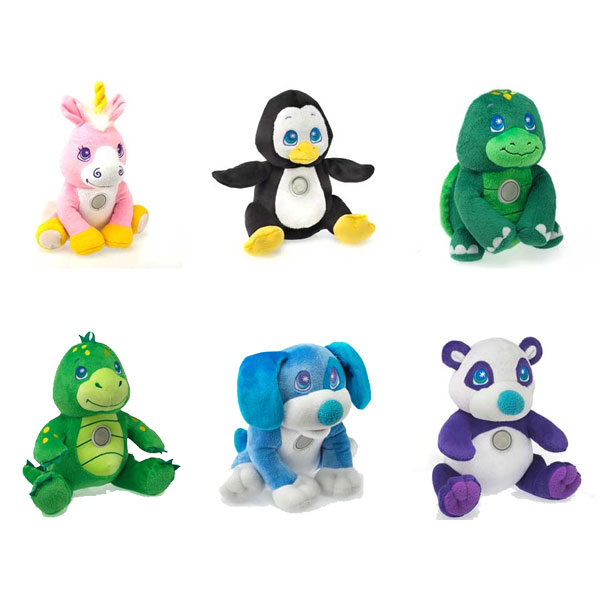 You can buy them at the As Seen on TV site or even Amazon
!
Who at your house would love a Flashlight Friend? Leave us a comment and let us know if your family has a Flashlight Friend!