"I participated in an Ambassador Program on behalf of Mom Central Consulting for Sprint. I received product samples to facilitate my review."
If you are out looking for smartphones this holiday season, you are in luck!  There are some really great options out there.  One of the newer (and cooler) ones that I've seen is Motorola's Moto X.  The one that I got to try out was powered with Sprint 4G LTE.  It's Android-based with all of the Google wireless services that you could ask for.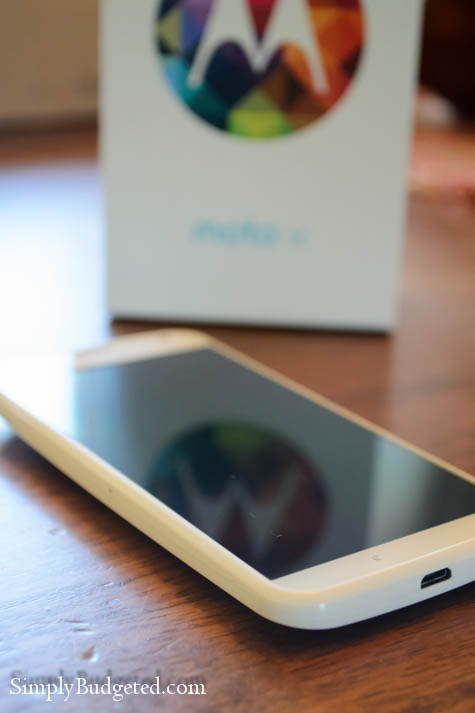 In the interest of full disclosure, I currently own an iPhone 4S.  The Android/Google smartphone situation is completely new to me.  So I'm not going to review or compare the two operating systems.  You know which system you like, and if you aren't sure which system you want or are looking to change, this post will not convince you one way or the other.  If, on the other hand, you are looking for my take on the Moto X, you've come to the right place.
One of the more impressive features of this smartphone is the touchless control.  Just say "OK Google now" and then state any number of commands.  You can play music, schedule a meeting, set an alarm, or even find your way home all without even touching the phone.  The phone setup takes you through a series of steps to help the phone learn your voice.  It works incredibly well!
As an avid photographer and as a blogger, one of the things that I pay close attention to now is the quality of the pictures that I can take with the phone and the ease with which I can take them.  With the Moto X, a quick flick of the wrist is all you need to take some really decent pictures.  When you flick your wrist twice while holding the phone, the camera screen turns right on.  The screen is large and you can zoom (up to 4X digital zoom) and take a 10 mp picture with just one finger.  Impressive, right?
Just take a look at these two pictures of Matthew playing on a recent field trip.  The iPhone picture is a little brighter, but in the Moto X photo, you can see more detail and less blur.  This can be pretty important when trying to capture pictures of moving children.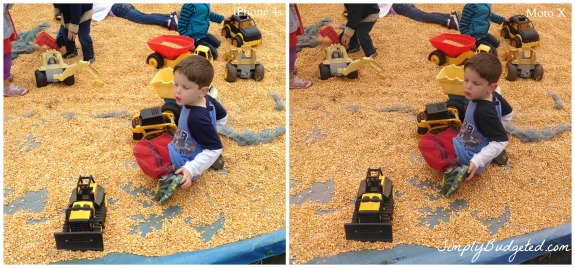 So when you are at the Sprint store picking up your Moto X, keep an eye out for the Fitbit Flex.  Pair it with unlimited data and you'll never have to worry about overages on your mobile bill caused by frequent syncing.  I have enjoyed tracking my steps and my sleep with the Fitbit Flex.  I knew that I moved around a lot most days, but didn't realize that, even on my more sedentary days, I can easily walk over 3 miles!  I also didn't realize that I get so little sleep!  I average about 6 hours of sleep each night, frequently including some pretty restless nights and regular wake-ups.  I really need to look at adjusting my sleep habits.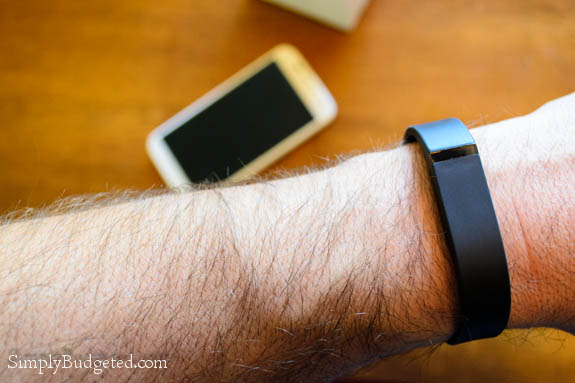 The battery life is ridiculously long and I love that I can tap the device twice and get a quick update on my progress.  Every little light on the device represents 20% completion of your progress.  When you finally complete your goals for the day, the device buzzes and flashes and I, personally, do a little happy dance every time!  I would suggest starting by figuring how much you typically walk each day over the course of a week or so.  Gradually set your goal 500 or 1000 steps higher to get your fitness levels up.
If you have a technology or a fitness buff on your holiday shopping list, these are definitely a couple of great options to look at.
How you keep track of your daily movements?  What do you look for in a smartphone these days?  Send us a comment and let us know.