Trisha sent me two necklaces and a pair of earrings to review. Here is the Mialisia Jewelry she sent:
Myra Earrings :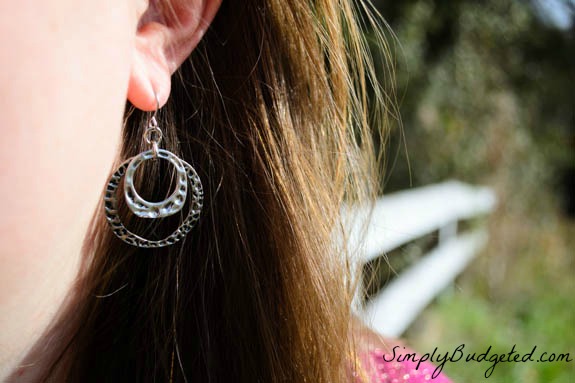 Details:
"Double antique silver hoops are textured and polished for an exotic look that pairs well with several necklaces from the fierce Cleopatra to the simpler Isis. Measure 1.74 inches."
Sepheria Necklace: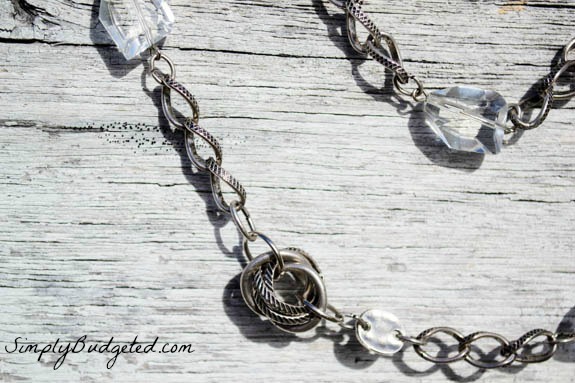 Details:
"This fun chunky necklace uses antique silver and a mix of clear glass beads and funky silver hoops that can be worn alone for a touch of spunk or layered for a bit of more attitude. Measures 42 inches."
Lady Liberty Necklace: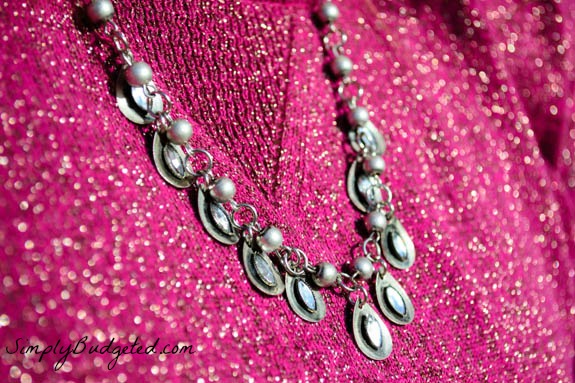 Details: 
 "Delicate silver teardrops with rhinestone accents dangle freely from a beaded silver chain. It's worn beautifully as a necklace or nearly any other way you can create. Measures 24.5 inches."
This was my first experience with Mialisia jewelry. I have been to other jewelry direct sale parties so I expected the same for this. Instead I found jewelry that I could wear all week and keep finding new ways to wear it. I was stopped by a friend who said, you always wear great necklaces one day when wearing both necklaces linked together. I love that I can make them long or short and combine or separate. These pieces are perfect for enhancing my jewelry collection without breaking the budget. I love layering the necklaces and even wearing the Seperia necklace as a bracelet! I admit I have my eye on a couple of the other necklaces already including the Simplicity necklace. I think I have a new obsession with long necklaces as I love the 42″ length of the Sepheria necklace!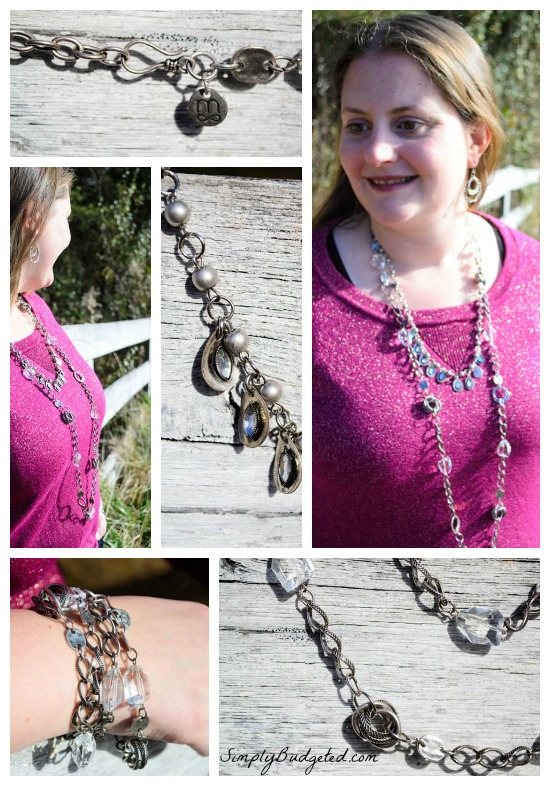 Have you heard of Mialisia yet? If you haven't you are missing out on great jewelry for wonderful prices.